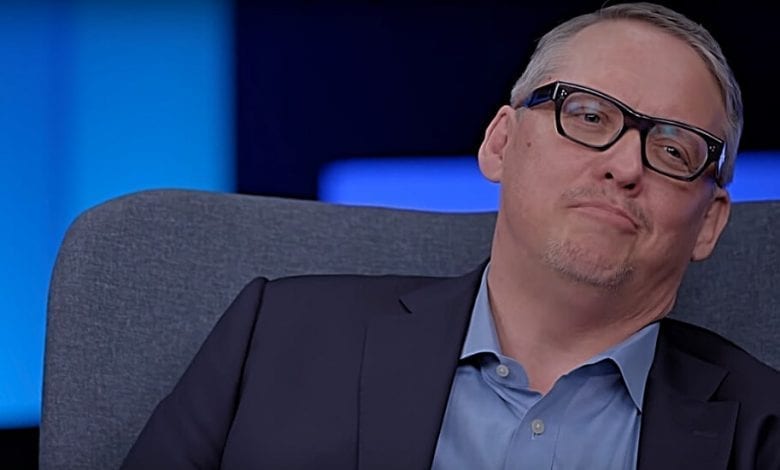 The year's least surprising Hollywood news is the name attached to the "Parasite" TV spin-off.
Adam McKay will help guide the limited HBO series, building on the South Korean film's Oscar momentum.
"Parasite" director Bong Joon-Ho is on board, too, but McKay's presence ensures the film's key theme will be front and center.
Income inequality.
Parasite - Official Trailer (2019) Bong Joon Ho Film
The film explores the toxic ties between an impoverished family and a wealthy, albeit clueless, clan.
That's catnip for McKay, arguably Hollywood's most prolific, and powerful, progressive. Few creators embed liberal messaging into their work quite like McKay. Sure, far-left director Michael Moore's documentaries are uniformly progressive, but they're clearly partisan in nature.
McKay's handiwork is sneakier, more subversive and often absurdly successful. Audiences rarely see the messages coming. And that's the point. It helps that McKay is both versatile and talented, delivering as many apolitical projects as tales meant to change hearts and minds.
He cut his creative teeth as a "Saturday Night Live" scribe but evolved to deliver superhero fireworks ("Ant Man"), critic-bait dramas ("Succession") and cutting-edge comedies ("Booksmart").
It began, in a way, with his 2010 comedy "The Other Guys."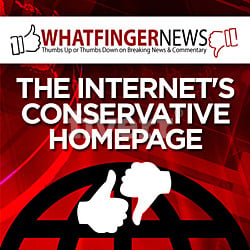 The buddy cop satire starring Will Ferrell and Mark Wahlberg wrapped with a stinging attack on Wall Street. The otherwise mainstream comedy gave McKay, who co-wrote the film, a chance to send a message against those capitalist fat cats.
He didn't hold back.
RELATED: Condescending 'Vice' Trips on Its Own Propaganda
An emboldened McKay followed "The Other Guys" up by producing the 2012 political comedy "The Campaign." The film, co-starring his frequent collaborator Ferrell, took a swipe at the Libertarian-leaning Koch brothers. The trailer played down that aspect of the film in favor of the broad comedy strokes.
The Campaign Official Trailer #1 (2012) Will Ferrell, Zach Galifianakis Movie HD
Since then, McKay has grown bolder, more obvious in his messaging without avoiding apolitical fare. Academy voters helped convince him to double down on his progressive storytelling.
His 2015 satire "The Big Short" earned a nomination for Best Picture and snared him his first screenplay Oscar. Conservative critic Kyle Smith called out "Short's" left-of-center messaging, but Smith's peers fawned over the material.
McKay leaned harder into his progressive spirit via "Vice." The 2018 satire, which he wrote and directed, excoriated every aspect of the GOP, starting with former Vice President Dick Cheney. Once again, Oscar nominations followed.
Vice Trailer #1 (2018) | Movieclips Trailers
The shrewd creator knows audiences don't always rely on movies for their entertainment.
Over the years McKay and Ferrell teamed for a number of high profile hits, from "Step Brothers" to "Anchorman." They also collaborated on Funny or Die, the spoof web site which leans religiously to the Left.
In addition to Funny or Die, McKay produces short-form videos to help spread his progressive mantra. He got an early taste of that with the star-studded "Prop 8: The Musical," tied to a key California initiative.
"Prop 8 - The Musical" starring Jack Black, John C. Reilly,
He later contributed to "We the Economy," a series of shorts with a distinct progressive spirit released prior to the 2014 midterm elections. The series promoted government-run health care along with other liberal-leaning causes. The packaging was upbeat and neutral, belying the ideology in play.
McKay's contribution, "The Unbelievably Sweet Alpacas," highlighted income inequality through a series of cutesy vignettes.
That comes from an artist with an estimated net worth between $40-60 million.
More recently, McKay teamed with Amazon for a series dubbed, "This Giant Beast That Is the Global Economy." This verbally dense review snippet says it all about the 2019 series.
The Amazon docuseries, hosted by Kal Penn but defined by the voice of executive producer Adam McKay, is likely to be as divisive. Its attempts to clarify certain undeniably important aspects of life under the present economic system are well-meant, worthy in theory, and likely to appeal to that sizable portion of the audience that's grown accustomed to the lecturing streak that's eaten up topical comedy on TV.
Perhaps McKay's ideology is getting the better of him. While "Vice" earned awards season huzzahs, several left-of-center sites shredded it. And the more he traffics in overtly political content, the easier it is to consider him Michael Moore 2.0.
It hasn't happened yet, and that's partly the media's fault.
Reporters refuse to label him as a progressive storyteller, but sooner or later audiences will connect those dots on their own. They might do just that if he applies his far-left filter to the Jeffrey Epstein saga, one of many new projects on his plate.