Industry News
HBO Max's YouTube Channel Silences Woke 'Santa Inc.' Critics
YouTube's new policy also keeps negative reviews from thin-skinned creators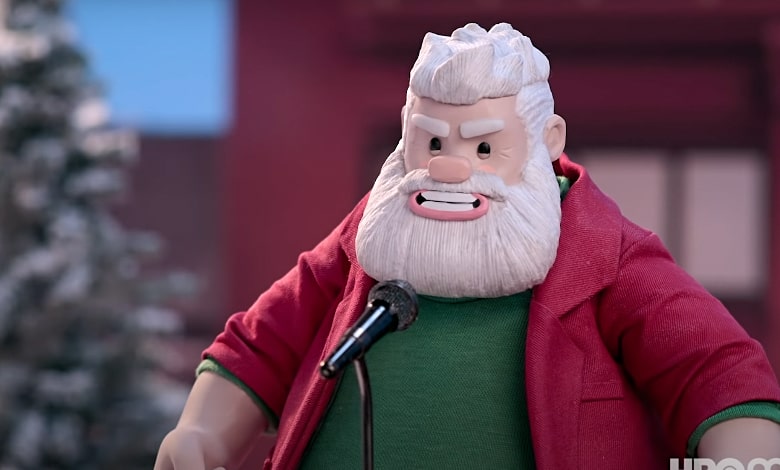 Christmas movies traffic in tinsel and good cheer, but there are exceptions.
The 2003 dark comedy "Bad Santa" is a perfect example. Billy Bob Thornton plays a crooked St. Nick who does everything a jolly old elf shouldn't do.
Bad Santa Official Trailer #1 - (2003) HD
What appears to be a bawdy blend of seasonal coal actually packs some heartwarming lessons between the profane rants.
Now, HBO Max hopes a new, R-rated yuletide treat becomes a seasonal classic. It's off to a rough start, though.
"Santa, Inc." stars Sarah Silverman as Candy Smalls, an elf with lofty aspirations. She wants to become the next Santa Claus once the current model, voiced by Seth Rogen, steps aside.
Except she's a she, and so far all the previous Santas have been straight white men. And all the members of the Santa Claus board of directors are also white.
Get the picture? (So, too, is Rogen…)
The red-band trailer alone brims with woke posturing, exactly the kind of gags you'd expect from virtue signaling stars like Silverman and Rogen. And while the "from the makers of 'Sausage Party' offers up some hope, given that film's sense of whimsy, the "Santa Inc." trailer is crude but hardly funny.
The trailer posted roughly 9 days ago (the show's first season bows Dec. 2) and the YouTube reaction was … less than jolly.
Except YouTube suddenly hid the negative rating, part of a new strategy which takes the users' voice out of the equation.
That's not all, though.
RELATED: How Big Tech Is Crushing Conservative Comedy
The trailer also blocked anyone from posting comments below the clip, another clear sign that YouTube visitors weren't pleased with what they saw. For comparison, HBO Max's page still allows users to weigh in on the "And Just Like That" trailer, the show picking up where "Sex and the City" left off more than 15 years ago.
YouTube's heavy-handed protection racket couldn't completely silent those who weren't amused by the trailer. The Quartering's smackdown of the trailer generated 95K views in just five days.
Epic Backfire! Woke Christmas Movie DEMOLISHED For BASHING Santa For Being White Male! Santa Inc!
Geeks + Gamers also weighed in, noting how YouTube deliberately silenced the trailer's critics. The YouTube channel also noted a Chrome browser extension allowed them to tally the number of down votes generated by the trailer – 72K to 2.3K positive ratings.
Santa Inc Trailer Gets DESTOYED By The Internet
"When you turn the comments section off you are confirming you have a trash product," the channel's host says.
What's more interesting is the baggage both stars bring to a production meant to bring bipartisan cheer, at least on paper.
Rogen's online nastiness is no secret. He recently boasted about trashing critics via Twitter's DM function. Silverman, who alternately spits partisan fire and asks why we all can't just get along, is hardly the kind of beloved personality to lure wary audiences to "Santa Inc."