Opinion
Industry News
'SNL' Vets Rob Schneider, Dana Carvey Scorch 'Fraud' Dr. Fauci
The comedians take the embattled physician to task over flip flops and much more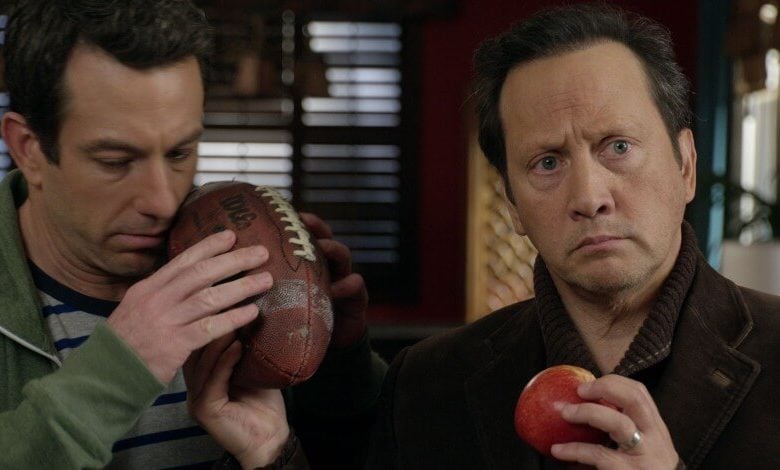 Rob Schneider wouldn't be a good fit for "Saturday Night Live" today.
That's no knock on the "Real Rob" star, who soared as a "SNL" regular from 1990 to 1994. His Richmeister character became a show staple, along with other recurring bits.
Richmeister: Nicknames for Sting - SNL
Still, Schneider's political reinvention would be an awkward fit for today's hard-left "SNL" squad. Schneider isn't a Trump acolyte. Nor is he openly conservative. He's just willing to stand up for free speech, government transparency and the evils of Cancel Culture.
Today's "SNL" scribes wouldn't know what to do with those positions.
The "Deuce Bigalow" star proved that again this week via Twitter. The comedian savaged Dr. Anthony Fauci, a figure who contends any criticism of him or his serial flip-flops is anti-science. The government's go-to COVID-19 guru under Presidents Donald Trump and Joe Biden is under heavy fire following the release of his email history.
The media is trying to downplay or ignore just how bad it makes Dr. Fauci look, but clearly Schneider is consuming news from other, more reputable outlets.
How else to explain this broadside?
Not since the days of the former Soviet Union and their propaganda machines Pravda & TASS has 'news' outlets like MSNBC (among most others) been such blatant Pro Government Mouthpieces.
Fauci will be (rightly) tossed in the dustbin of history for the fraud he has always been. https://t.co/vbsuCvJX6W

— Rob Schneider (@RobSchneider) June 9, 2021
Schneider isn't the only "SNL" alum taking Dr. Fauci to task.
Dana Carvey impersonates the doctor on nearly every episode of his "Fantastic!" podcast. This week, Carvey spent more time with his impersonation.
Carvey isn't a mean spirited comic. His President George H.W. Bush impression influenced scores of presidential satirists, but it focused on humor, not bitter talking points like his "SNL" successors. It's something Schneider gently complained about with Alec Baldwin's take on Trump.
Still, the comic is tougher on Dr. Fauci than any current "SNL" member or late night comedian.
"I'm not attacking him," Carvey said before launching into his latest Fauci routine. "He really supported gain-of-function research, which seems like a sci-fi thing … take a virus, re-engineer it in a lab and make it like a super-predator virus. He really believed it was worth the risk."
RELATED: Dana Carvey Destroys Socialism in Stand-up Special
Carvey envisioned a daytime talk show for Dr. Fauci moving forward, with the 80-year-old warbling Frank Sinatra's "My Way" as part of his reinvention.
The comedian's Fauci parody ended with a reference to his declaration the virus didn't come from the Wuhan lab despite what common sense told us:
"But if, it's proven the virus escaped from a lab, I'll have no regrets, but if I had my druthers I'd hope the whole world forgets," Carvey-as-Fauci croons. "I'm Tony Fauci, and from the bottom of my heart, go bleep yourself."