Industry News
Opinion
Netflix CEO Clueless About Own Company's Censorship
The streaming executive defends 'Cuties' while denying Cancel Culture's wrath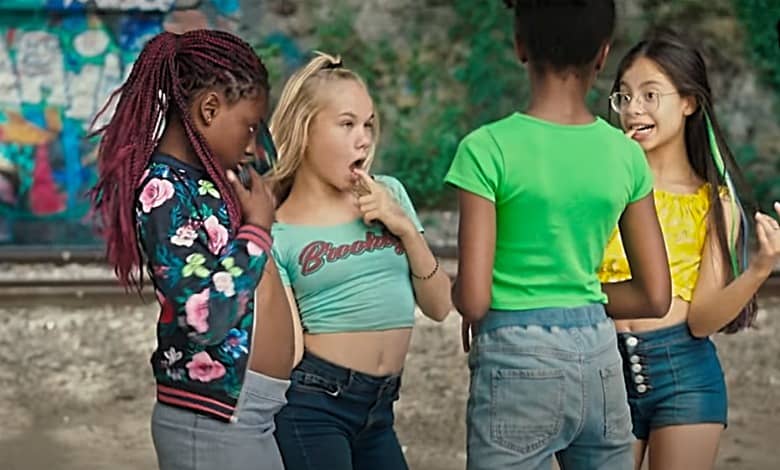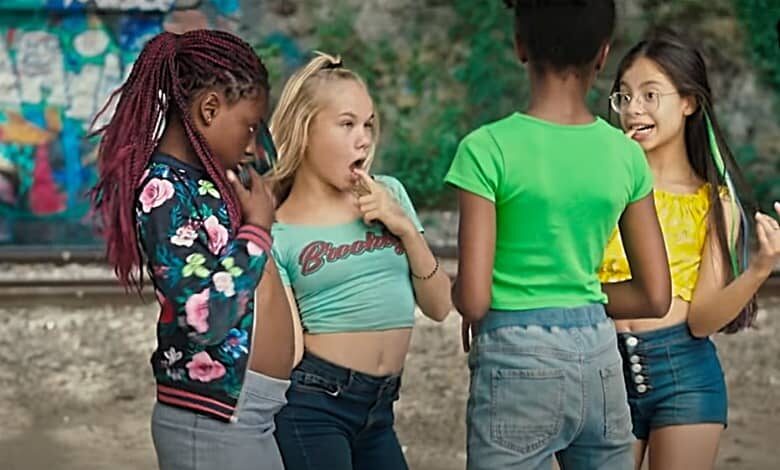 Ted Sarandos oversees the most consequential media company of the streaming age.
Sarandos is the CEO of Netflix, the platform which redefined how we consume content. From the phrase "Netflix and Chill" to Hollywood's biggest directors planting a flag on Netflix soil, the streamer is as big as any content company not associated with a cartoon Mouse.
So why is Sarandos clueless about both his company and the culture at large?
Sound harsh? Let's see what he had to say about a Texas Grand Jury which indicted his company over its Sept. 9 release, "Cuties."
Cuties | Official Trailer | Netflix
The film follows a Senegalese girl (Fathia Youssouf Abdillahi) who teams with a group of similarly aged dancers known for sexually-charged routines. And the camera captures every bump and grind.
That element sparked a flurry of Netflix cancellations, outrage in the right-leaning press and, more recently, that indictment charge.
Netflix refused to "cancel" the French film. Now, the company's leader is pushing back against its critics.
"It's a little surprising in 2020 America that we're having a discussion about censoring storytelling…."
"[Cuties is] a film that is very misunderstood with some audiences, uniquely within the United States. The film speaks for itself. It's a very personal coming of age film, it's the director's story and the film has obviously played very well at Sundance without any of this controversy and played in theaters throughout Europe without any of this controversy."
Where to begin?
America circa 2020 is all about censorship. Old movies. Newer shows. Classic sitcoms. And we can't even count all the stories, songs, jokes and more than never got made or told for fear of Cancel Culture reprisals.
Famed impressionist Frank Caliendo recently confided to Dennis Miller that he pores over every Tweet he sends to make triple sure someone won't find it offensive. Other comedians must face similar fears. A few get canceled for voting GOP.
Sarandos must be aware of this toxic trend … right? Then again, Cancel Culture is taking root at his own company.
RELATED: Hollywood's Silence on Cancel Culture Must End
Netflix removed an episode of the beloved sitcom "Community" earlier this year because a character appeared in blackface-like makeup. Netflix also erased a series of British sitcoms for telling stories now deemed "problematic." The cult comedy hit "W/Bob and David" also felt the sting of Netflix censors over its own blackface episode, even though the message conveyed a progressive, anti-racist perspective.
Does Sarandos have a Google Alert on his own company? If not, he should.
Netflix also routinely removes content at the behest of foreign governments.
More than half of pulled episodes/films were removed following demands from Singapore's government: marijuana-themed specials Cooking on High, The Legend of 420, and Disjointed (removed in 2018); Martin Scorsese's iconic The Last Temptation of Christ (2019); and The Last Hangover, a Brazilian film showing Jesus' disciples waking up after a different kind of Last Supper….
Also on the list is possibly the most well-known of Netflix's censorship-related takedowns: one episode of talk show Patriot Act with Hasan Minhaj. In it, Minhaj criticizes Saudi crown prince Mohammad bin Salman and speculates his government was involved in the 2018 murder of Washington Post journalist Jamal Khashoggi. The Saudi Communication and Information Technology Commission demanded Netflix remove the episode, and in January 2019, it did–a move that made global headlines and drew accusations that it was "[bowing] to demands of government officials who believe in no freedom for their citizens."
Need more? Netflix censors weigh in on … jokes.
Podcaster Joe Rogan alerted his listeners to another example of Netflix censorship earlier this year. Fellow comedians confessed to Rogan that Netflix nix certain jokes from their stand-up specials.
"I've had friends they've told to cut bits out [of Netflix specials]. Like Joey Diaz had a hilarious #MeToo bit about Terry Crews. Terry Crews who's an F-ing super athlete and some guy grabbed his [penis] and he MeToo'd this guy … Joey had this hilarious bit about it, and they wouldn't let him do it. You're making fun of sexual assault victims [they told him]."
That's just one anecdote. Who knows how many similar stories are out there?
Sarandos should be the first one to defend comedians, and storytellers, eager to share their material without censorship.
That is, if we can take him at his word.