Lists
Industry News
17 Reasons Why 'Modern Family' Is the Best Sitcom … Ever
11 seasons. Twenty-two Emmy wins. The show is still underrated, and here's why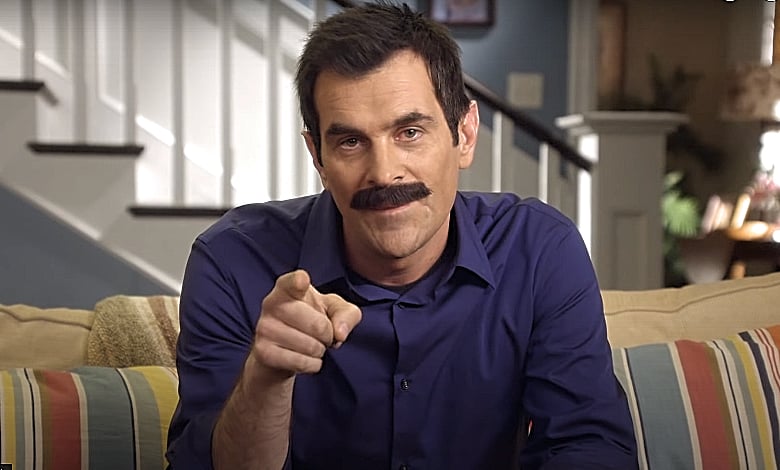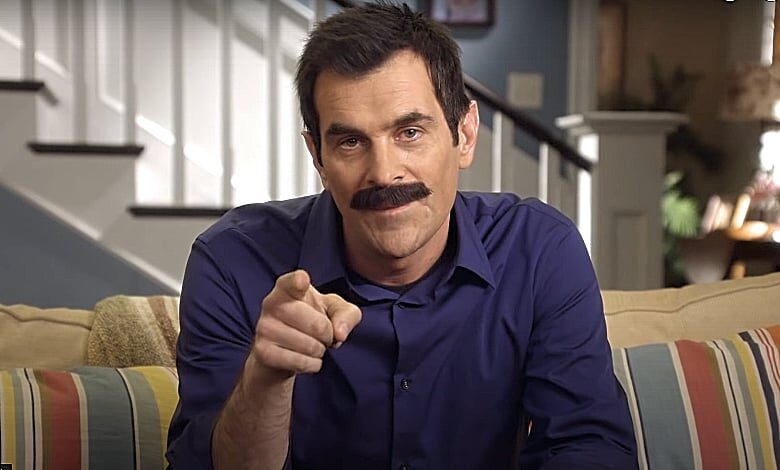 Pop culture loves nothing more than ranking iconic properties.
And, of course, the greatest situation comedies of all time.
Is it "The Simpsons," the groundbreaking show that will not die despite gently jumping the shark long ago? What about "Seinfeld," the definitive show about nothing? Certainly "All in the Family" should be mentioned in any conversation like this.
All In The Family: The Complete Series (2/5) 1971
So, too, should "Modern Family," a series that drew as much hoopla as a series could during its 11-season run. The show netted 85 Emmy nominations and 22 wins, for starters. Yet Rolling Stone inexplicably placed "Modern Family" at no. 84 on its Top 100 sitcoms of all time list.
The shows ahead of it? Think "Phineas & Ferb," "Futurama" and "Police Squad!" (a great show which lasted all of six episodes), among others.
Absurd.
Paste Magazine placed it in 60th place on its list. Only slightly less absurd, as "Broad City" and "The Fresh Prince of Bel Air" easily topped it.
The truth is out there. "Modern Family" is the best situation comedy in broadcast TV history. It didn't spark hairstyle trends like "The Rachel," or launch catchprases like "yada yada yada" or "no soup for you."
It did much more. And here are all the reasons why.
11 Seasons. No clunkers.
The "Modern Family" pilot didn't have the show's formula all worked out quite yet. It came close, though.
And the following seasons delivered on the show's promise. Big time. Only in season 11 did we see signs of distress. Some character tics became too pronounced during that final lap. The laugh out loud jokes slowed. The mediocre, two-part finale added to TV history's inability to stick the landing.
Beyond that? Eleven seasons of sky-high quality TV. Even classic shows stumbled, sometimes badly, in their later years. Think "Frasier," "30 Rock" and "Will & Grace" (twice!).
Not "Modern Family"
Funny, Funny Funny
It's the prime directive of any sitcom, and "Modern Family" made us howl over and again.
Pratfalls. Puns. Miscommunications. Deadpan reactions. Playing to the faux documentary camera for tenths of a second at a time. It all combined for a rigorously funny show.
Even when the jokes got scatological, like when the children walked in on Phil and Claire during a delicate moment, the writing kept the focus on the laughs, not cheap chuckles. "It looked like Dad was winning," young Luke said during the chaos.
Progressive AND Anti-Woke
"Modern Family" straddled the line between the pre- and uber-woke eras. The show bowed in 2009, a time when comedies could still muck around with topics without fear of cancellation (the cultural kind). The final seasons ran head first into the woke mindset, and at times the series allowed it to infiltrate the stories. Except we weren't treated to lectures or finger wagging.
The show acknowledged the new reality while simultaneously poking fun at it. How … refreshing and, of course, funny.
Before then, the show acknowledged the rise of Identity Politics, like when Cam and Mitchell (Eric Stonestreet, Jesse Tyler Ferguson) assumed their daughter was a lock for a swanky pre-school because they were gay fathers raising a Vietnamese child.
When a lesbian couple entered the scene, and one of the moms used a wheelchair, Cam put on a kitschy Native American accent to out-diverse them. Words can't do that scene justice.
Jay Pritchett
Ed O'Neill said he had little interest in starring in another half-hour sitcom prior to "Modern Family." Been there, made history with "Married … with Children," another classic show that ran out of steam in its later years. Then O'Neill read the "Modern Family" pilot and realized what it might mean to bring patriarch Jay Pritchett to life.
He did more than that.
O'Neill proved he's one of his generation's best comic actors, aided and abetted by the show's smart screenwriters. Jay is the ultimate Alpha Male, but one who loves his gay son unconditionally. He's gruff and old school, but he recognized how his beta son-in-law Phil Dunphy (Ty Burrell) is the perfect match for his high-strung daughter.
"Modern Family" could have made Jay and his old ways the butt of many jokes. And it often did. The show also highlighted how capable he could be in.a crisis and how much he could change over time without losing his essential self.
Limited Soapbox Sermons
You'd think a sitcom featuring a committed gay couple who adopted a child and later married would be brimming with lectures, talking points and/or sloganeering.
And you'd be mostly wrong.
Stonestreet and Ferguson brought Cam and Mitchell to life in ways that likely aren't possible today. We'll start with Stonestreet, a straight actor playing a flamboyantly gay Dad. Next? These two are teeming with flaws, the kind that make them relatable but not to social justice scolds.
Cam is the ultimate drama queen, while Mitchell is prickly and judgemental.
The show repeatedly showed their wavering passion for activism, often tied to their schedule or need for cultural clout.
Brilliant Slapstick (and oh, That Broken Staircase)
"Modern Family" boasted some of the best sitcom writing of its era, or any era, for that matter. The laughs didn't stop there. The show's physical humor, never overplayed and judiciously applied, made its presence felt in nearly every episode.
Burrell led the charge, his wiry frame a perfect conduit for the slapstick glee. Co-star Julie Bowen gave us good as she got, showcasing comedy chops few of her other projects tapped. Too often she appeared in films like "Hubie Halloween," cast her as the neighborhood beauty …. and nothing more.
Stonestreet and Ferguson shined here, too, punctuating their bickering with hardcore pratfalls.
And a round of applause for the show's richest running gag, the Dunphy home's broken staircase. That shtick never got old.
Phil and Claire
Most sitcom couples either fight or flirt, but rarely excel at both. Bowen and Burrell, given 11 full seasons to flesh out their marital connections, did both brilliantly. Perhaps their funniest recurring bit was playing "Clive" and "Juliana," their alter egos deployed in the annual Valentine's Day episodes.
Still, this pair proved to be hopelessly in love while flustered by each other's weaknesses. They still smooched as if the dating fires still burned within them, offering a wonderful model for would-be parents.
You can't have it all, but you might just keep the home fires blazing through the parenting years.
Subverting Expectations
A single season 7 episode showcased how "Modern Family" shrewdly kept viewers off guard and in stitches.
Cam and Mitchell think the drummer of the Christian rock group renting their upstairs apartment is gay, but the musician is too afraid to come out of the closet. Why? Well, his fellow Christians will judge him harshly if he does. Cam insists Christians are good, kind people, and Mitch's worries are unfounded.
Cam, a not bad drummer himself, ends up performing with the band when said drummer can't make the show. It turns out the very first tune is all about how men shouldn't lie with other men. Yeah, they're judgy.
The plot twisted along, keeping audiences surprised at every comic turn. Plus, the overarching message is clear – don't judge a Christian book by its cover, or anyone's cover, for that matter.
The show consistently acknowledged cultural expectations and made sure to challenge them in ways both funny and profound.
The Hot Latina Stereotype, Deconstructed
You could probably predict how Gloria, played to perfection by Sofia Vergara, would be like after watching the pilot episode. Loud, brassy and unapologetically in your face. And, yes, at times the character lived right up to that stereotype. Gloria proved far more than that, though.
She understood the male ego better than most men, gave Manny all the maternal support he needed but still felt defensive about her flaws.
Much of the credit goes to Vergara, whose Jessica Rabbit figure came with supreme comedy chops.
Nuclear Families Matter
The gimmick behind "Modern Family" out of the gate was clear. Families today come in all shapes and sizes, from traditional types to committed gay couples and May/December romances. It's not a one-size-fits-all proposition.
And yet family matters most to the core characters. They gather for meals, both as individual families and as the collective whole. They have each other's back religiously, from attending each other's key events to supporting each other in the darkest moments.
The show is an 11-season advertisement for families, full stop, no matter what shape or size in question.
Conservative Values Rule
"Modern Family" featured a gay couple adopting a child and getting legally married. That narrative alone hardly screams, "Sean Hannity would love this show!"
Look closer. The series routinely espoused conservative values without hitting viewers over the head with a Mark Levin bestseller. Phil and Claire made sure wild child Haley (Sarah Hyland) didn't stay out too late or party with boys who might not have her best intentions at heart.
Claire was just like Haley as a teen, and she doesn't want her daughter repeating those mistakes.
Mama Dunphy is also a proud stay-at-home parent for much of the series, tending to her children while Phil supported the family with his real estate career. Only later, once her children are grown, did Claire re-enter the work force.
Cam and Mitchell were similarly protective of young Lily, taking their parental duties as seriously as possible.
Crackerjack Editing
The show's irrepressible humor had an assist through all 11 seasons. The editing team behind the series never left a joke behind or let a gag dangle beyond its expiration date. The show's cast performed up to those Emmy-winning expectations, but it's how the jokes were sliced together that made them pop.
Quick. Clear. Efficient. The show's editing maestros made every punch line count.
Faux Doc Done Right
"Modern Family" wasn't the first show to embrace the "Spinal Tap" style format. It's not a documentary, of course, but the format allows for interviews with the core family members. It's how both the BBC "Office" and its U.S. counterpart did it, to grand success.
Here, it's never the driving force of the stories but an excellent vehicle for introspection and laughs. Once again that crisp editing comes into play, bouncing effortlessly between confessions and real life. The snippets allowed the characters to reveal even more of themselves, both in how they handled their significant others and what they refused to share in public.
What could have been a heavy-handed gimmick became an integral part of the show.
Fizbo
Cam's alter clown ego got written out of the show during the later seasons, and that's probably for the best. Still, Cam's affection for the character, and Mitchell's frustration with his very existence, powered some brightly funny exchanges. Fizbo, and Cam's organic love for sports, ensured his over-the-top mannerisms never jumped the stereotypically gay shark
Ideological Balance on Parade
Tina Fey's "30 Rock," during its peak years, routinely mocked the Left and the Right. "Modern Family" championed gay rights and stay at home moms. It celebrated Phil's sensitive side, as well as young Manny's temperament, while cheering on Jay and his Type-A-plus daughter, Claire.
Viewers watched without their world views getting insulted. The shows mostly avoided lectures and stock characters meant to push a specific talking point.
"Modern Family" acknowledged cultural stereotypes and often leaned into them, but always with humor and heart.
Parenting Is Hard
Every family sitcom shows mischievous kids, failed family vacations and other parenting traps. So did "Modern Family." The ABC series did something else along the way. It showed the realistic expectations parents often have about raising children.
On more than one occasion Phil and Claire had to dramatically downgrade their plans after yet another child-inspired disaster. The two realize young Luke isn't an intellectual powerhouse, and that Haley's professional aspirations may be limited, at best.
And they accepted that truth. It's a sober side of parenthood rarely captured on the small screen, but "Modern Family" shared just that without showing the couple as phoning it in.
Sometimes doing the very best you can as a parent means accepting ordinary results. It's both funny and true.
It May Never Happen Again
"Modern Family" is a miracle of a show, a story that started strong and reached the finish line without shedding its core values. Yet an ABC executive all but admitted the show's pilot wouldn't get picked up today.
It's too white, even though Gloria and Manny add diversity to the family blend.
Had the woke rules been in play back in 2008, we might not never have met Jay, Gloria, Mitchell and company.