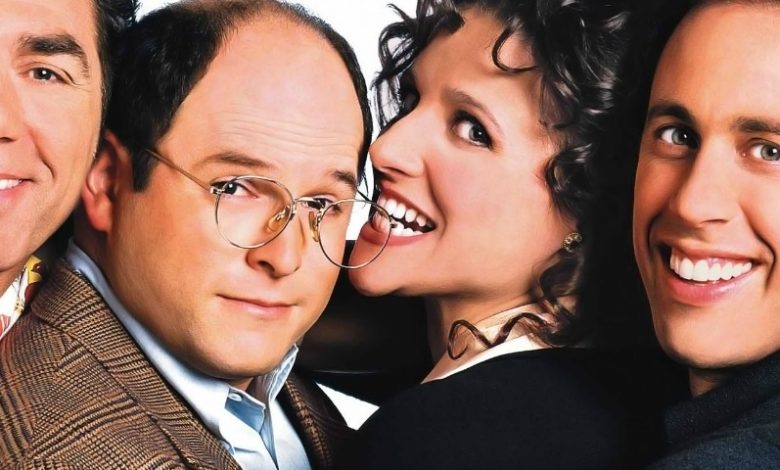 "Seinfeld" writer Peter Mehlman is perhaps the leader of that elite group. He created such classic terms as "Yada Yada" and "Spongeworthy."
He could have rested on his laurels, as well as his creation of the short-lived yet praised series "It's Like, You Know." Instead, Mehlman's career has taken a literary turn with the comedic novel "It Won't Always Be This Great."
The book, out Feb. 1, follows the misadventures of a Long Island podiatrist whose life has become a slog. That changes when he mindlessly hurls a bottle of horseradish through the window of a store selling over-sexed tween fashions. This one out-of-character impulse turns his life vivid and terrifying, triggering waves of fear, crooked cops, and suspicions of anti-Semitism, both accurate and paranoid.
Mehlman took time to discuss the random encounter that launched his career, the creative process that fueled "Seinfeld" versus his book writing and how surprised he was to find his fictional words had entered the real world on the "Kozversations" podcast.
Fans Get Cozy in 'Seinfeld' Apartment
.
On Seeing His Words Take on a New Life
"I never knew it would happen! I often was just trying to find a word to describe a situation most people could relate to, but there was no term for it. The fact that some words took off was a shock. The only one I thought might blow up right away was 'anti-dentite,' but it was in the same episode as 'yada yada' so THAT stole the attention and the other took a while to pick up.
FAST FACT: An episode featuring Elaine buying a gun was written and sets were built, but the cast and crew ultimately decided the subject matter simply wasn't funny.
'Yada yada' was derived by lunch in New York 10 years before, something a magazine editor said and 10 years later it popped back into my head. Could I gloss over embarrassing details in a story with a couple random words?
It was amazing I had that lunch, I don't know who it was with, don't remember her name but it's funny she said 'yada yada.' But I didn't think about it 'til 1997. It's all been very strange and lucky."
The Deeper Meaning Behind His New Novel
The story started when I heard a friend's mother describing this town in Long Island where there was such a huge influx of Orthodox Jews that they started throwing their economic weight around. Whether Jewish or not, if you had a business open on Friday you'd get frozen out. I thought that was outrageous.
And a lot of other themes that I think about a lot were going through my head. A lot of things about how men at a certain age, especially married men, just lose it and go crazy. I thought it would be amusing and unique to write about a marriage that actually works. I got all these unique things into one story. It was a pleasure to write, but the story was the skeleton to hang digressions about life and love at a certain age.
Why 'Seinfeld' Banned Hugs and Sappy Messages
It was much better for me personally, and I think Larry David felt the same way. Better for us because I don't presume to have any lessons to give people. I'm just muddling through the day figuring things out like anyone. I have no great lessons in life to pass on, so it's easier and more fun to write for extremely flawed human beings rather than coming up with some sort of conclusion about life you're not qualified to give. .
How Luck Played Into His Career
I moved to Los Angeles and later ran into Larry David, whom I'd met twice in New York. David invited me to submit a sample script. Having never written one, I sent a humor piece I'd written for the Times Magazine,and got an assignment.
It's all about luck. I bumped into Larry David. The key phrase was bumping into Larry. It's all about luck.
To hear the rest of this interview, visit The Radio Titans' "Kozversations" podcast. To hear hundreds of other interviews with famous comics, writers, filmmakers, actors and musicians, visit www.radiotitans.com