Industry News
Opinion
'Simpsons' Attacks Trump with Fake News Avalanche
The far-left show's 'Treehouse of Horror' episode shares lies, debunked headlines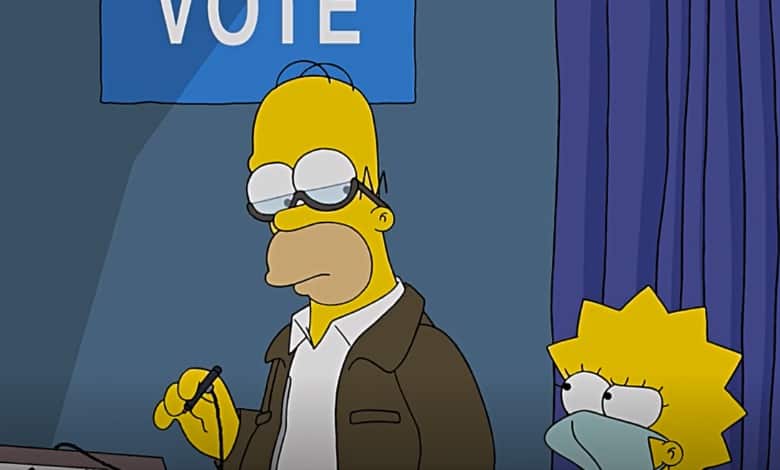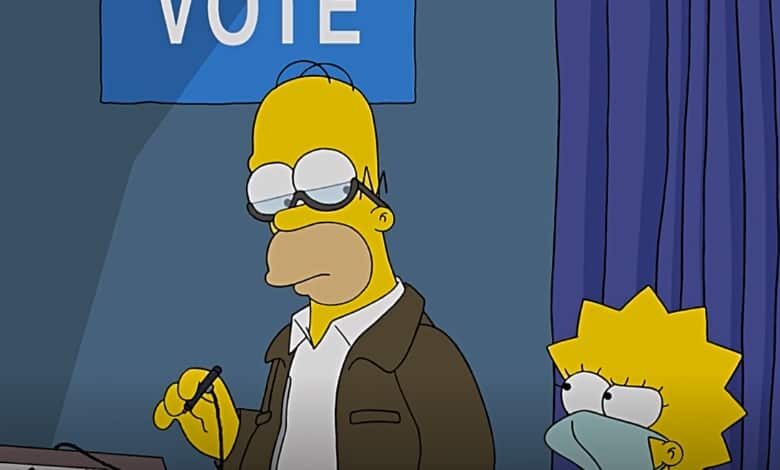 "The Simpsons" is officially part of the Hollywood Resistance.
The term refers to any show, or performer, dedicated to removing President Donald Trump from office by any means necessary.
In the case of Matt Groening's iconic show, it often requires weaponing gags and storylines to promote progressive causes.
We saw a depressing example last year with a musical number featuring the Democratic presidential hopefuls. The following bit, which also touts the deeply flawed "Squad," is both humorless and politically incorrect in the true spirit of the phrasing.
President Trump is many things, but "exhausted" doesn't come close to describing him.
West Wing Story | The Simpsons
Now, "The Simpsons" is prepping for Election Day by spreading more overt, anti-Trump propaganda.
This weekend's season debut, part of the long-running "Treehouse of Horror" series, uncorks a list of reasons not to vote for Trump. Yes, a comedy show stops cold to spread what it deems as valuable information about a political campaign.
"The Simpsons" once tweaked both sides of the aisle, keeping the focus on Homer's high jinks over partisan politics. A classic episode found Grandpa Simpson receiving a check in the mail out of the blue, something that didn't rattle him.
Bart: "Didn't you wonder why you were getting checks for?"
Grampa Simpson: "I figured because the democrats were in power again.
Now, the show routinely packs stories with progressive themes with little to no subtlety. This weekend's episode, though, leans heavily on Fake News to buttress its points.
The far-left Variety shares the official "Simpsons" list of 50 reasons not to vote for Trump. Some are true, like the fact that he said, during a private conversation, he could grab women you-know-where.
Voters knew all about that four years ago but voted for him anyway.
Other items, though, are completely false. "The Simpsons" shared them anyway. The media won't fact check said list, of course. So let's do it here.
A few items are meant, allegedly, to be humorous ("Looks lousy in a tennis outfit"). Others evoke news cycles that were either untrue or manipulated by corrupt reporters. Here's a sampling of the latter:
Put children in cages (So did President Barack Obama, whose administration built said cages)
Called Mexicans rapists (said some Mexican rapists cross the border to America, hard to deny)
Imitated disabled reporter (debunked)
Called white supremacists 'fine people' (debunked time and time again)
Called Baltimore a 'disgusting, rat and rodent-infested mess' (Parts of the city are just that … )
Did not attend any White House correspondents' dinner (So?)
Ruined impeachment (Impeachment was so vital to our nation's future that Democrats haven't mentioned it for months, even at the DNC)
Corrupted Congress (???)
Put Jared in charge of Mideast (the same Jared who helped spark a historic wave of Mideast peace triumphs?)
Destroyed democracy (???)
Lost Hong Kong (???)
Allowed bounties on soldiers (uncorroborated)
Invaded Portland (arguably the mother of all Fake News stories)
Withdrew from W.H.O. (same organization that worsened COVID-19 by spreading Chinese lies at the outbreak's early stages, easily costing thousands of lives, if not more)
It's a silly list, of course, and much of it is patently false. So why didn't the "Simpsons" scribes know that?
Perhaps they did and didn't mind spreading Fake News to dump Trump. Or, more distressingly, they actually believe the lies, which illustrates the power, and toxicity, of today's journalism.