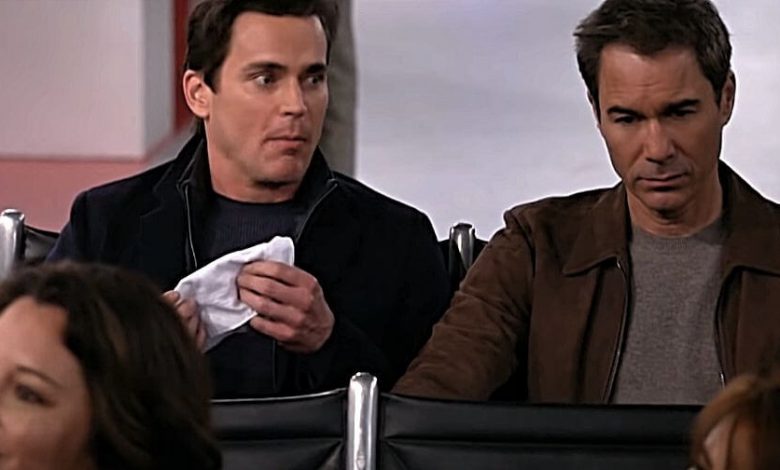 Eric McCormack's "Will & Grace" helped break down gay stereotypes. Even Vice President Joe Biden said as much.
The long-running show featured a platonic friendship between a single lady (Debra Messing) and her gay best friend (McCormack).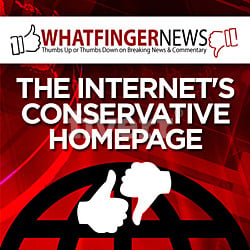 Here's Biden, currently fighting fellow Democrats for the chance to battle President Donald Trump in 2020, recalling the NBC sitcom's impact on the culture.
I think Will & Grace did more to educate the American public more than almost anything anybody has done so far. People fear that which is different. Now they're beginning to understand.
This week, McCormack took a step in the opposite direction. He rushed to Twitter after learning President Trump planned to hold a fundraiser near La La Land.
That, apparently, could give the actor the ammunition he needs to fight back against those with whom he disagrees politically. And he hopes his friends follow his lead.
Hey, @THR, kindly report on everyone attending this event, so the rest of us can be clear about who we don't wanna work with. Thx. https://t.co/7W3xPG3bI2

— Eric McCormack (@EricMcCormack) August 30, 2019
The message earned a few applause GIFs as well as condemnation from fellow liberals.
I strongly dislike Trump, however, everyone has a right to earn a living, everyone has protected characteristics. We all must protect our freedom to choose, even if it is the wrong choice.

— Kelly Ablethorpe (@KellyAblethorpe) August 30, 2019
Kristy Swanson, an openly conservative actress, fired back with far more grace than her peer.
Oh my goodness Mr. McCormack.

I personally have never ever NOT worked with someone just because I had a difference with them politically.

It's absolutely heartbreaking that you would say something like this & then ask The Hollywood Reporter to get on board with you 🤦🏼‍♀️ (so sad) https://t.co/wG9SsYpXlv

— Kristy Swanson (@KristySwansonXO) August 30, 2019
Actor Isaiah Washington, profiled in this probing episode of Red Pilled America, doubled down on behalf of his colleagues.
Hey @jack is this tweet openly threatening to "blacklist" American Citizens in Hollywood okay for the good of society? Just asking for a friend. 🤔 https://t.co/nsy3OhQljP

— Isaiah Washington (@IWashington) August 30, 2019
Fox News star Greg Gutfeld weighed in, too.
you wanna know why anyone in Hollywood who thinks for themselves has to keep their mouths shut and their heads down? Like Joe McCarthy, Eric sees ruining a career as a viable method to encourage lockstep. Be like me, or you're finished. https://t.co/g23sVysfCK

— GregGutfeld (@greggutfeld) August 31, 2019
Leave it to free-thinking comedians to give McCormack's message a thorough drubbing. Here's "Saturday Night Live" veteran Jon Lovitz adding his two cents.
Ya vol!!!! https://t.co/luYxMMXWGS

— Jon Lovitz (@realjonlovitz) August 31, 2019
We the Internet TV's Lou Perez, a former HiT 'cast guest, also weighed in:
Do you think they'll be giving a standing ovation for Roman Polanski at the Trump event? https://t.co/KBQoccKAbw

— Lou Perez (@LOUontheSUBWAY) August 31, 2019
This isn't an isolated incident.
A crush of stories shows how conservatives are treated like second-class citizens, or worse, in Hollywood today. That intensified following Trump's election. They lose jobs and aren't allowed to fully express themselves like their liberal peers.
Many right-leaning actors and crew members stay silent, both on the set and via social media. They fear risking key opportunities if they don't toe the progressive line.
And while a select few actors, like Nick Searcy, are loud and proud of their conservative opinions, others think speaking up can have consequences.
You'd think the actor best known for a show about love and tolerance would understand that.
UPDATE: McCormack's "Will & Grace" co-star, Debra Messing, doubled down on his Blacklist-style sentiment.
Please print a list of all attendees please. The public has a right to know. https://t.co/YV4UoxrPHI

— Debra Messing (@DebraMessing) August 31, 2019
Co-signed https://t.co/rbiHCG8xGy

— Debra Messing (@DebraMessing) August 31, 2019
So did "Magnum P.I." star Jay Hernandez.
I approve this message. Get to work.

— Jay Hernandez (@jay_hernandez) August 30, 2019