Interviews
Loftus on Cancel Culture: 'We Just Started Fighting Back'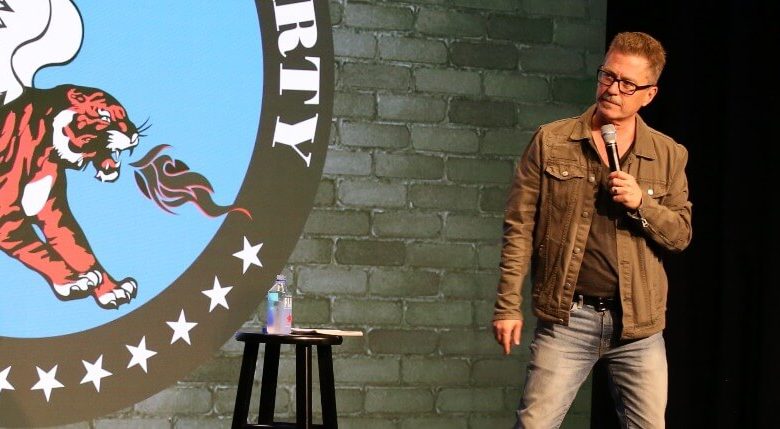 Finding stand-up conservative comedy is tougher than you think.
Michael Loftus, co-star of the Freedom to Laugh tour, says a fan who saw the troupe's recent Omaha show later traveled to their Texas gig to laugh with his Lone Star State chums.
The Freedom to Laugh tour features Loftus, a stand-up comedian, podcaster and TV show scribe, along with conservative comics Chad Prather, Reno Collier and Brian Haner.
A glance at the current comedy landscape helps explain the tour's appeal.
The vast majority of comedians, both late night hosts and touring talent alike, lean to the Left. That means an endless barrage of President Donald Trump jokes and few, if any, barbs against Rep. Alexandria Ocasio-Cortez and her ilk.
Loftus knew their conservative tour would draw a fair share of Red State fans, but the enthusiasm still caught him flat footed.
"People have been deprived of comedy from this angle for so long. It's like handing buckets of water to people stumbling out of the desert," Loftus says.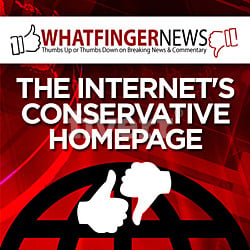 He says the tour got a boost from an unexpected source.
"Conservatives have been stereotyped as unfunny, un-fun, sticks in the mud. Like it or not, that's the reality," he says. "As far as being a comic goes that makes things great! The expectation is so low."
RELATED: Chad Prather Fights Pushback for His Red State Views.
That sentiment spreads beyond the audience.
"It's fun to watch the staff of the clubs. Sometimes you'll see someone who just has that 'this is gonna suck' look on their face before the show. Then a couple minutes into the actual show? They're having a blast!" he says, adding the tour keeps the yuks PG-rated. "We aren't going for cheap laughs."
The tour also lets Loftus meet undercover Trump fans up close.
"A Latino server at a gig recently pulled me aside and confessed to being a huge Trump supporter," he says. "He told me on the down low. I felt for the guy. But he was super happy we were at the club and that we did so well."
RELATED: Deplorables Tour Faces Liberal Resistance
The current tour hasn't faced any unusual hurdles up until now. In fact, the cultural winds may be at its back. Cancel Culture is getting called out by some of comedy's biggest names, including Bill Burr and Dave Chappelle.
Even former President Barack Obama is speaking out against 'canceling" people for leading imperfect lives.
"I'm sure Obama IS against cancel culture," he says. "Take a look at how his positions have evolved. He was anti gay marriage not too long ago. Maybe he doesn't want the angry mob coming for him!"
The victory champagne should be kept on ice, though, according to Loftus. Those in favor of free speech still have major work to do.
"I don't think we've reached a tipping point … we just started fighting back," he says, adding the woke comedy trend is a mistake that needs correcting.
"Being woke means not hurting people … nobody wants to hurt anyone. But feelings? If you get your feelings hurt? Welcome to real life, kiddo. Not everyone is gonna like you. That's life. Toughen the hell up."
Bye bye Beto! (and the arm)
Loftus is more than a stand-up railing against progressive groupthink. His Hollywood work includes gigs writing for "Kevin Can Wait" and Charlie Sheen's "Anger Management."
He's yet to be "canceled" for his conservative views, and he thinks he knows why.
"I had such a large body of work going into 2016. I wasn't political at all, really," he says, meaning both on and off stage. "I'm still not political on a writing staff. I'm way more focused on just putting out the best show possible."
That's worked well for him, but what about his peers?
"It's the next wave of comics and writers that I'm worried about. Where are they gonna land?" he asks. It's one reason he's working on the Freedom to Laugh tour, to "plant the conservative flag in entertainment."
"I really want this to branch out into other productions, other platforms. But first, we need to make sure the audience is there and they dig what we're doing. Once we do that? The sky is the limit," he says. "Talented conservatives will come out of the woodwork."
Big Tech is making that a bit harder than it should be, he says. He notes Facebook is "dialing down" interactions with his fans. Videos that might have gone viral a few years ago get only "a couple of thousand clicks." Meanwhile, boosted posts get declined, making it harder to spread the word about the tour.
"So we'll go old school… word of mouth. Friends telling friends. It's completely worth it," he says.
---
The Freedom to Laugh tour's next stop is Nov. 24 at the Chicago Improv