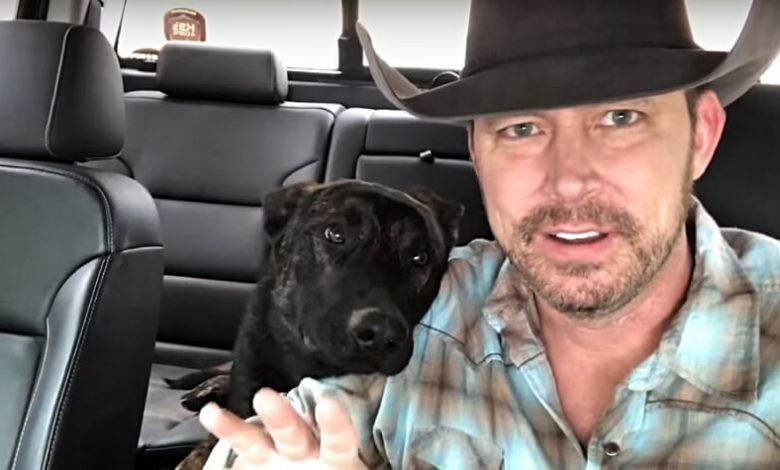 A liberal couple asked Chad Prather an understandable question given our contentious times.
Would they get "beat up for two hours" if they bought tickets to Prather's show, given the performer's conservative bent.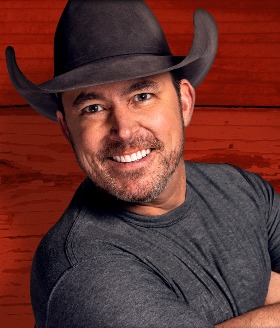 "Absolutely not," Prather replied. Yes, his comedy routine offers political moments, but hardly the kind of fire and brimstone we're accustomed to in the Age of Trump. Prather notes the couple came away satisfied.
"Even when I get political I'm politically fair," Prather says.
Some comedy venues won't take that chance.
The performer played 95 shows in 2018, for which he remains grateful. Still he endured some "pushback" for being a conservative in America.
"There's still a lot of states we haven't been able to go into, a lot of cities," Prather says of a tour featuring several sold-out shows.
"So many of the theater owners … they lean left, and they're really scared. What they're afraid of is the blowback from their community … the theater community," he says.
One need only recall how Leftists chased Sen. Ted Cruz out of a restaurant last year or protested the home of conservative pundit Tucker Carson while his wife hid in the pantry.
Fox News issues statement after mob targets Tucker's home
Or, recall how actor Mark Duplass' innocent praise for conservative Ben Shapiro drew so much hard-left protest he apologized.
Prather singled out one Arizona theater where the venue's owner initially turned him down.
"He's too conservative. I can't have him in," Prather recalls of the exchange. A few weeks later, the owner had a change of heart. "Let's see how he does," the owner told Prather's agent.
The reaction?
"There wasn't a seat to be had… 14 people [stood] in the wings," he says. The owner said he couldn't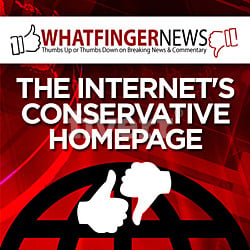 wait to invite Prather back next year.
"My agent said, 'that's not gonna happen,'" Prather says.
RELATED: 'Deplorables' Challenge Left's Comedy Stranglehold
Another less than tolerant example?
Some friends of an upstate New York club owner asked him why he'd have a racist like Prather in his club. The owner asked why Prather was allegedly a racist.
The answer? Because he's a conservative.
The revelations come after fellow conservative comic Steve McGrew got canned from a recurring Las Vegas gig because the club owner, Brad Garrett, abhorred McGrew's Trump appreciation. A group of like-minded comics, including McGrew, also faced backlash for embracing conservativism.
SOLD OUT SHOW! Thank you California!

Next Stop New York, Ohio, Nashville Indiana, Iowa, Portland and many more!

People on the right do it better! Comedy & Music

*Tickets🎫 🎟👉 https://t.co/BChaHjGkr3 pic.twitter.com/iM5P8qBNLs

— Terrence K. Williams (@w_terrence) January 28, 2019
This reporter caught Prather's act in Denver in 2017 alongside Steve McGrew. The former's material proved apolitical, even if his web site PoliticalCowboy.com is more explicitly right of center. Since then, his routine has "evolved somewhat," the performer says.
"It's not a political show, it's an American show. I might pluck a current headline if it's worth making a joke about," he says.
That approach isn't accidental.
"When [audiences] come to a comedy show they should laugh at life … it's the job description of a comedian, to mock situations and circumstances," he says.
BONUS: HiT 'cast interview with Chad Prather
Listen to "HiT Episode 38 Chad Prather" on Spreaker.
Yes, many of the people lining up to see Prather these days support President Donald Trump. And a large part of that crowd wishes Prather injected more political content into the act.
"I've often been tempted to make it more political .. it can be very easy to do. I want it to be more about America and the trends in culture," he says. "There's lots of lots of crazy stuff out there."
RELATED: Leftists Try to Crush Trump-Friendly Comic's Career
Prather's stand-up routine, akin to a storyteller in the old-fashioned tradition, continues. It's hardly his only gig, though.
The first episode of "Humor Me," featuring Larry Gatlin and John Rich, debuts Jan. 30 on Blaze TV.
Here's the official description:
Nobody has a way with words quite like Chad Prather. Ride along and experience the comedy, craziness, and common sense in Chad's life firsthand — on the road, at home, and on the stage. Get ready, America — you're in for quite a ride.
BIG NEWS: Chad Prather Joins The BlazeTV Line-Up
CRTV, which recently joined with Glenn Beck's video channel to become Blaze TV, approached Prather last year about a collaboration.
"I'm so busy I don't know how to add one more thing to my day," says Prather, whose weekly podcast will soon expand and shift to Blaze Media. So they teamed up for a show that sends a video crew on the road with him. The finished product offers "a macro view of cultural issues … masculinity, people getting offended, bullying," he says.
That, plus celebrity guests, sketch comedy and some Prather characters round out the series. It all ends with a Prather "rap" alongside his faithful pup.
"It's 'thought plus humor,'" he says of the show, with a dash of aspirational content.
"I'm more of a blue-collar Dr. Phil," he says.