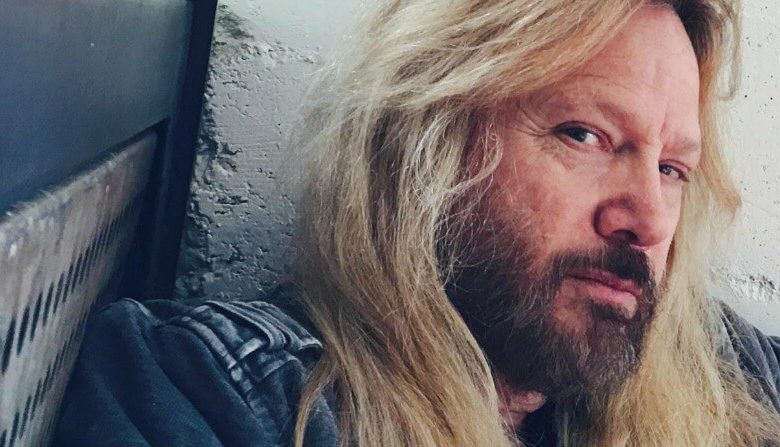 Conservative comic Steve McGrew knows what it's like to lose gigs because of his political views.
During the 1990s McGrew says a potential HBO stand-up special got nixed because of his criticism of then-President Bill Clinton. He says it's happening again.
This time, a social media mob is trashing McGrew's good name, attempting to get him kicked off of Twitter and trying to cancel his New Year's Eve gig.
Why?
He defended President Donald Trump following the neo-Nazi march in Charlottesville, Va. earlier this month.
"I became their statue to tear down," McGrew says.
@ComedyWorks I really hope he isn't headlining on NYE. He is slandering another comic on the list and a hack . Not worthy of CW

— Mara Wiles (@MaraWiles) August 18, 2017
The Denver-based McGrew says local comedians are attacking both his character and career.
"He's a racist, neo-Nazi … he refuses to work with women comics. It's total lies," says McGrew, who co-hosts the "Wrinkled Sheets" podcast with his girlfriend and routinely invites female comics on to his other show, Remasculate.
Listen to "Lesbian Leg Hair Ties. A conversation with comic Kristin Key" on Spreaker.
"They've been harassing my Facebook page, and they started doing all the Twitter [against me]. 'We're gonna get you fired,'" he says.
One Denver-based comic sent McGrew a direct message with the same warning.
"The whole thing started because I posted I supported Trump on his first press comment where he condemned all hate. That both sides were wrong. I thought that was a great unifying statement," he says.
That's when the digital mob formed against him.
Please go to his page. Quote his tweets and make him visible. Respond to him. Tag people who need to see him. #disownmcgrew

— 🍍Jordan Doll🍍 (@RazorLou) August 18, 2017
@ComedyWorks You should reconsider him as a regular if he's in the business of attacking other comics. https://t.co/4rO0H35svy

— Marcelo Duran (@guyincognito) August 18, 2017
He fought back, dubbing one stand-up a "leftist comedy hack" who should "spend more time on his act that on attacking Trump and people that support him." Some of the ensuing attacks cited McGrew's self defense Tweet as their rationale. He claims it's merely an excuse to savage him for his politics.
"These are guys that I've known for years …. They work all those dive bars. They're not good comics," he says, adding some Las Vegas-based comedians recently joined the Colorado stand-ups attacking him.
McGrew is unabashedly political on social media. His Larry the Liberal YouTube character mocks progressives. He recorded the viral smash "Friends in Safe Spaces" with occasional touring partner Chad Prather earlier this year.
Liberal Larry:YOU DON'T UNDERSTAND! It's THIS kind of EVERY DAY SEXISM we all have to put up with!
Yet his stand-up act is apolitical to the core.
Denver comedian Chuck Roy says some of the messages sent McGrew's way suggested physical violence.
Roy, who teaches comedy at the Community College of Denver, is a gay Republican. That doesn't mean he agrees with everything McGrew posts on social media.
Hardly. That doesn't matter, he says.
"He's a friend and a colleague … he's got the right to say what he wants to say," Roy says. "Denver comedy has a bit of a bullying problem."
RELATED: Mike Birbiglia Says PC Could Kill Great Art
Denver-based comedienne Jeaneene Wallace says McGrew has been a mentor to many Colorado comics over the years.
"Steve is a very generous person with his time. He's gone above and beyond to help comics in this town," says Wallace, host of "Comic Mafia" on Colorado's KZKO Radio. "He doesn't deserve to be treated like this … we should be able to have differences of political opinion and have an intellectual debate that's mature, not this mob mentality."

Wallace caught similar heat from her peers last year after condemning someone burning the American flag on social media.
"They started attacking … it's not a conversation. It's an attack," she says, scoffing at those calling McGrew a neo-Nazi misogynist.
"He opened for Roseanne Barr who is a woman and Jewish," she says, laughing.
Wallace shared this message on Facebook:
[Steve McGrew] is also being accused of being a Nazi! Even to the point where he is being attacked on social media to have his Twitter account taken down along with trying to get him fired from The Comedy Works!! I am truly disappointed with the hatred I have seen in the comedy community towards the fellow comic!
This reporter reached out to multiple Denver-based comics critical of McGrew to get their side of this story. None responded.
McGrew, currently touring with Prather, says the attacks are part of a larger, concerted effort to shut down those with conservative views.
"They hate that we're out here being conservative and selling out shows," he says.
NOTE: McGrew pointed out the following tweet from comedian Doug Stanhope which yielded little to no outrage:
If #WhiteSupremacists #WhiteNationalist March with torches again tonight, it wouldn't be hard to fill water balloons w gasoline. Just saying

— Doug Stanhope (@DougStanhope) August 12, 2017
UPDATE: Received a tweet from a professional comic complaining the article didn't capture the whole story (despite reaching out to three McGrew critics and receiving a collective silence). So I asked him via Twitter to speak on the record and share what he felt was missing. No response.