Industry News
Opinion
How Jane Campion Stepped into a Woke Trap of Her Own Making
'Dog' director lunged for victimhood status but learned a crucial lesson instead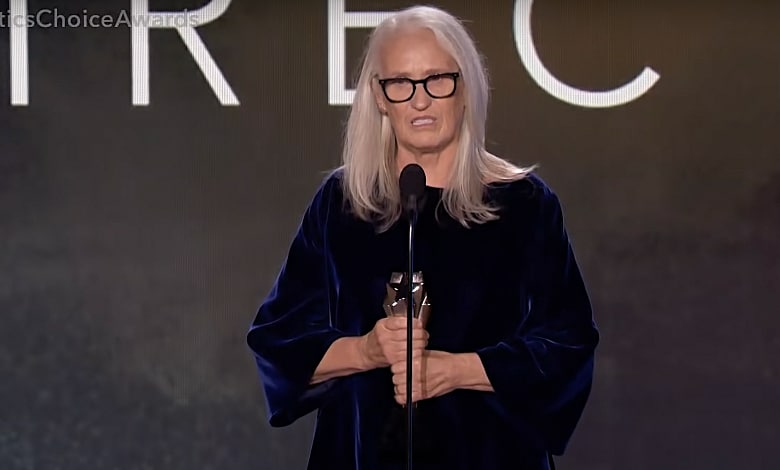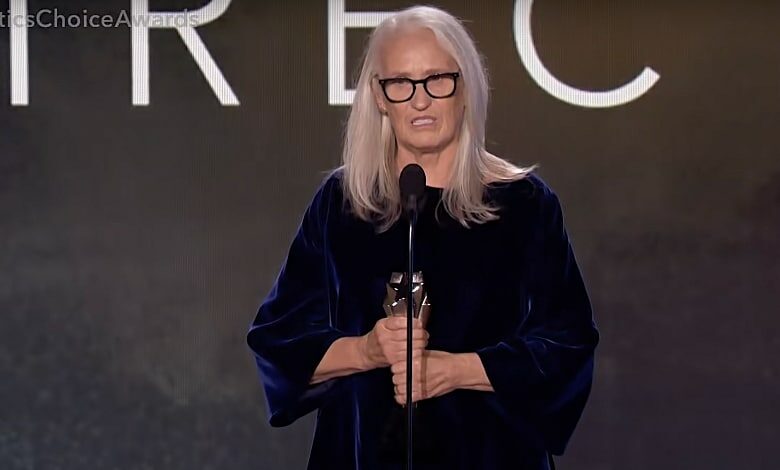 Jane Campion went from Oscar favorite to "insidious" white feminist in record time.
The New Zealand director, heavily favored to win both Best Picture and Best Director for "The Power of the Dog" come March 27, learned a cruel lesson en route to her Oscar coronation.
You can never be woke enough.
Campion snagged the Best Director award at the recent Critics Choice Awards gala (full disclosure: This reporter/critic is a voting member of that group). As a female director, the awards season sentiments are already in her favor. Only two women have won Best Director Oscars over the past 90-plus years – Kathryn Bigelow ("The Hurt Locker") and Chloe Zhao ("Nomadland").
In today's woke Hollywood, that means she enters the race a few yards ahead of the competition.
Campion was already riding high after "Dog" got attacked by veteran actor Sam Elliott, comments which caused the news media to rally to her side. Elliott slammed "Dog" for its "homosexual" subtext and New Zealand backdrop during a chat with Marc Maron.
The media pounced and seized on the criticisms, giving "Dog" yet another advantage come Oscar night. That news cycle kept going as key members of the movie, like co-star Jesse Plemons, were asked to comment on the "1883" actor's words.
Then Campion decided to double down on her victimhood status.
Jane Campion: Award Acceptance Speech | 27th Critics Choice Awards | TBS
She accepted the CCA's award for Best Director March 13 and trotted out this line:
"Venus and Serena, you're such marvels," Campion said, referencing the sisters' remarkable story brought to life in 2021's "King Richard," motioning to the tennis icons in the audience. "However, you don't play against the guys like I have to."
Campion directly appealed to the feminist vote, knowing it could burnish her Oscar dreams. Her point made sense, on paper, except the Williams sisters battled plenty of male figures off the court, something "King Richard" illustrates.
In the woke landscape, though, a cis white director saying she's more victimized than black females broke all the rules.
The blowback was fast and furious. On the Victimhood chart, Campion couldn't compete with the celebrated Williams sisters. And she knew it.
Campion quickly begged for forgiveness, via a statement shared by the far-Left Hollywood Reporter.
"I made a thoughtless comment equating what I do in the film world with all that Serena Williams and Venus Williams have achieved. I did not intend to devalue these two legendary Black women and world-class athletes…
"The fact is the Williams sisters have, actually, squared off against men on the court (and off), and they have both raised the bar and opened doors for what is possible for women in this world. The last thing I would ever want to do is minimize remarkable women. I love Serena and Venus."
The woke mob has a curious relationship with apologies, no matter how swift or sincere. If said mob wants to extinguish or diminish a voice, like Joe Rogan's, they're never accepted.
For Campion, she'll likely emerge unscathed from the imbroglio.
Mostly.
Salon.com pounced on her comments, making her the poster child for "insidious white feminism." It's a racist comment that's now acceptable under the woke bylaws.
While Campion's apology appears genuine, her earlier remark just highlights the ongoing need to understand the inequalities of intersectionalism, and that as a white woman with power who has a platform, she most likely has benefitted from privileges along the way.
The progressive outlet piled on, noting that Campion's parents, actor Edith Campion and theatre director Richard M. Campion, made it easier for the director to achieve Hollywood glory.
The irony? Salon pretends not to understand why the director said what she said.
The urge to compare her challenges to others as if it's some sort of competition to see who has overcome more is just one more way to perpetuate the cycle of oppresssion.
Actually, it's the DNA of Identity Politics. Your identity is everything, and every marginalized group you claim as your own gives you greater victimhood status.
It helps explain why Jussie Smollett staged a hate crime in Chicago three years ago.
It's likely the CCA incident will be a footnote in Campion's Oscar ascent. Her film is gathering serious award momentum, and her work behind the camera is similarly being honored.
Her alleged faux pas is just another example of an industry which praises woke over achievement, and most Hollywood players know it all too well.
Campion's gaffe also explains why the modern Oscar ceremony is a stilted, lecture-filled bore. Imagine a star earning the award of a lifetime but knowing if they utter the wrong thing, under intense pressure, their careers could be damaged as a result.