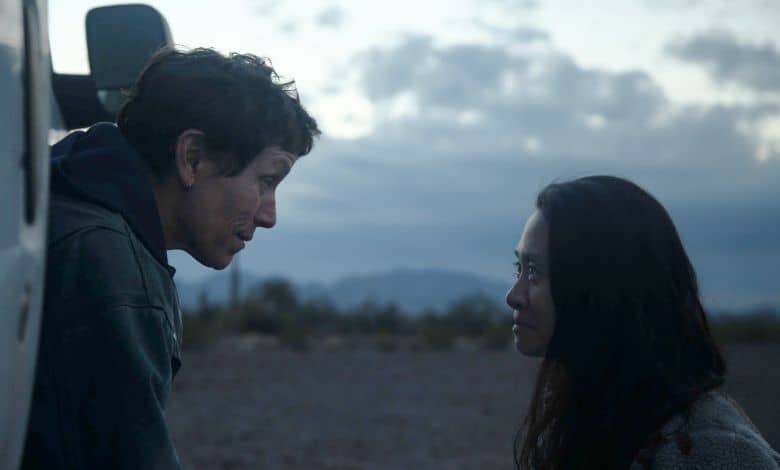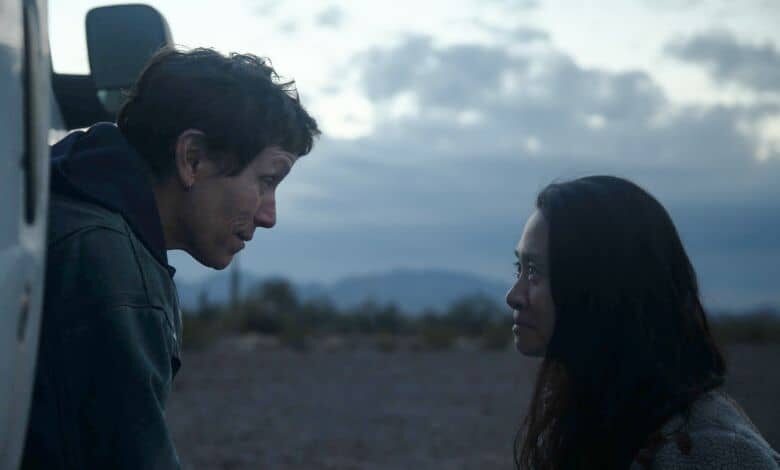 One of the earliest films of 2020 to ride a wave of critical acclaim through the festival circuit is Chloe Zhao's "Nomadland."
Frances McDormand stars as Fran, a hard-working woman who loses her job and everything else in the Great Recession of 2008. Her entire town has gone deserted and, after working a few dead-end jobs and maintaining some fading friendships, Fran takes off in her camper to live among the "nomads."
They live off the land, take seasonal jobs and keep moving onward.
NOMADLAND | Official Teaser Trailer | Searchlight Pictures
Zhao's film is about the ache of absences, the pain we experience internally when someone's welcome presence is no longer there. Told with a documentarian's eye, in the style of a Wim Wenders film, this sad, thoughtful film connected me with members of my family who share a great deal in common with McDormand's character.
Fran is frustrating at times but also recognizable and touchingly vulnerable.
Zhao's "The Rider" was among the most acclaimed of 2017 and her next assignment, Marvel's "The Eternals," will put her directly in the big budget, mainstream spotlight. Hopefully, her crossover into commercial filmmaking will give her the opportunity to circle back to making small but haunting works like this one.
Fran is stubbornly independent, caring and nurturing to those who are around her. She's also willing to walk away from any situation or person outside of her comfort zone. McDormand's performance is devoid of the twinkly whimsy she has brought to many roles. This is an unguarded and brutally honest portrait.
I like how David Strathairn's character is introduced, potentially as Fran's love interest, but the film never treats him that way. In fact, he's a figure who fades in and out of her life as much as the others she crosses paths with on her unpredictable journey.
The story overall offers no straight line to convention, never seeming contrived or forcing an inevitable conclusion. By carefully handling the gradual reveal of Fran's past, Zhao offers us a film of found moments.
The best sequence finds Fran reuniting with her sister (a terrific Melissa Smith). The mourning of lost time between them, and the need for Fran's independence that keeps the two apart, is portrayed with devastating realism by McDormand and Smith. It's a powerhouse exchange of warmth and regret that steers clear of melodramatic excess.
Like many scenes here, the contrast between buried heartbreak and the quietness of the surrounding world is striking.
RELATED: HiT's Best Movies of 2018
Perhaps the only aspect of the film that comes up short is the portrayal of the community Fran hooks up with at the end of the first act. Unlike everything else in "Nomadland," it lacks a perspective other than celebratory. Is this way of life and the people who are the appointed leaders truly a tribe of admirably off-the-grid souls, or simply a cult?
No one ever considers this and it's irritating – considering how everything else in Fran's life is carefully thought out, why doesn't she (or anyone else on screen) wonder aloud how weird all of this feels?
It never takes a position on whether the onscreen "nomads" (many of whom aren't even actors) are a group of wanderers we should admire or just a fringe group of weirdos. I didn't enjoy being in the company of these offbeat figures as much as the film clearly hoped.
Lengthy scenes of the nomadic culture, complete with real YouTube nomad personality Bob Wells playing himself, giving instructional speeches and skits heavy with van-puns, are tedious.
NOMADLAND Q&A with Chloé Zhao, Frances McDormand | TIFF 2020
An argument can be made that, for a film that covers a lot of mileage, "Nomadland" doesn't really go anywhere. When all is said and done, it's the story of Fran going full circle in her life, reflecting on her sad past, literally visiting the shell of a home and town she left behind, and observing her gradual decision to move on.
The angle of Fran working at Amazon makes this timely, though Fran being a restless, detached individual in need of getting off the grid is the far more pointed connection to modern day.
Zhao at least presents all of this with an honest randomness, as the uncertainty of Fran's each passing day is reflected on film. I admired the moment where Fran turns down a chance to adopt a dog and leaves the canine, though I also hated it at the same time.
Most movies go to great lengths to ensure the safety and audience coddling of an onscreen animal. Zhao's film realistically shows one who doesn't get the owner it needs. This is a small moment but, like many in "Nomadland," it has stayed with me.
Three Stars