Industry News
10 Insufferable 'SNL' Revelations from THR Interview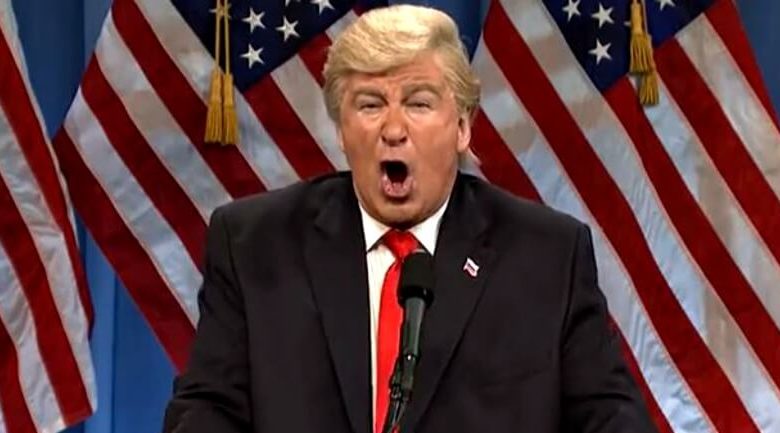 The 2002 book "Live From New York: The Complete, Uncensored History of Saturday Night Live as Told by Its Stars, Writers, and Guests
" revealed everything you needed to know about the NBC series.
At that point in its history, that is.
A new series of interviews completed by The Hollywood Reporter does the same with one, albeit meaty, article.
The occasion? A chance to sit down with "SNL's" key players during its most successful season in ages. That "success" is defined by both a sharp ratings uptick and nonstop media fawning.
President Donald Trump is the gift that keeps on giving to satirists. What "SNL" has done with that gift, though, is something else.
Shredded its brand as an impartial comedy observer
Proven that hate comedy is its preferred stock in trade
Chased away many GOP viewers … most likely for good.
And, sadly, today's "SNL" ignores so many rich targets (Maxine Waters, Howard Dean, Keith Olbermann, MSNBC). Plus, it can't be bothered to swipe out college snowflakes huddled in their safe spaces. Or, more importantly, crushing free speech by any means necessary.
Instead, "SNL" channels its creative firepower against the Trump administration. Making us laugh comes in a distant second.
RELATED: 'SNL' Liberal Bias Boiled Down to One Sketch
Which makes the following revelations from that THR interview insufferable. For context, the comments pertain to the show's pre- and post-election coverage.
Give them a read. Keep reminding yourself these are well-paid comics who deliver political humor for a living. The funniest part of the story? Team "SNL" would have you believe they're still balanced arbiters of political humor.
Hilarious.
Alec Baldwin
The "30 Rock" alum contends a Trump cabinet member told him his impersonation is "really good." "He goes, 'I'll get fired if anybody quoted me saying this, but that's exactly what he's like when you do it.'"
Kate McKinnon
The talented comic shares the thinking behind her breaking character right before Election Day: "We just wanted to remind everyone that we all live in the same country and that there still is goodness in the world because I think we had all lost sight of it."
Colin Jost
"The day after the election got extremely sad and very disorienting. People didn't know what to write. No one was feeling very funny."
Cecily Strong
"I saw Kate [McKinnon] in the hallway [following the election], and we hugged and sobbed.
Writer Kent Sublette
The scribe reveals how "SNL" founder Lorne Michaels gave his team a pep talk prior to the first post-election show."Half the country voted for Trump, and our show's for those people as well. It's not just for people who didn't want him to be president … "we're professionals and we have to do our job, and that's what we're going to do."
Colin Jost
The Weekend Update "anchor" was relieved to have Dave Chappelle host the first post-election show. "…he's so comedy-minded that his perspective was, "Why wouldn't you want to use this opportunity for comedy? Isn't that why we are doing comedy?'"
Producer Lindsay Shookus
She describes the show's impact on its viewers following Election Day. "I think it was healing for people. We'd really thought a lot more about timing and what was on the calendar — the debates, the election — than we would in a normal year."
The "Master of None" star/creator said he felt his monologue following the election "had to be some take about America at this moment." "The inauguration was that Friday, and the mood was so dark, like a national tragedy had happened. All I could think was, "How are we going to do this tomorrow?" He felt liberated following the Women's March, though. "I know everyone's upset but let's look at the bright side: There's a huge group of people who are motivated to take action, they're ready to do something."
Cecily Strong
The comic, who mocks Melania Trump's accent and portrays her as a simpleton, described her approach to the First Lady. "It was really important to us, especially when we did it the year before, to play her respectfully, because it was very evident that it wasn't her choice to be a part of it."
Colin Jost
The "SNL" player is occasionally torn telling Trump jokes on TV. "…you almost feel like a war profiteer at times because we've benefited from a situation that's so tough."