Opinion
Sorry, Howard. You Haven't Changed at All
The former shock jock is a new man ... who sounds suspiciously like the old one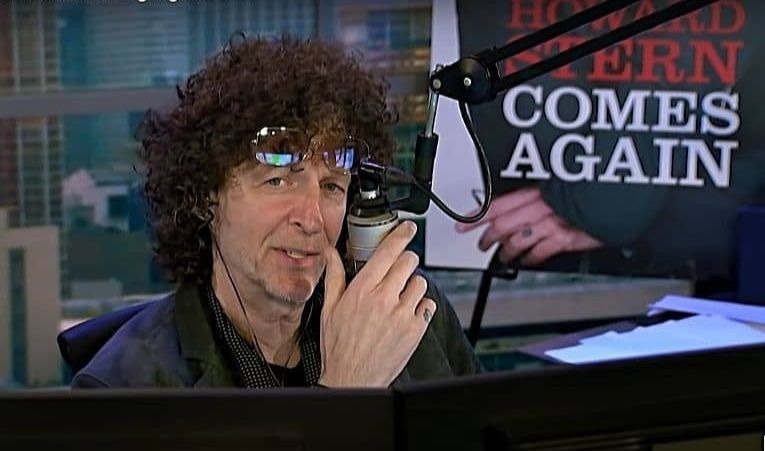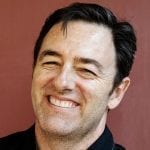 Howard Stern is deeply embarrassed by Howard Stern.
Confused? Let's take a step back.
Stern's old shtick, the one that made him a radio legend, was pure, unbridled Id. He ranted and raved, shared his deepest sexual thoughts and said virtually anything on his mind. At the time, much of that was permissible. Cancel culture didn't exist, and society treated even the tawdriest jokes like … jokes.
Those were the days.
There's a reason the phrase "shock jock" exists, though, and Stern was the best of the best. Or worst, depending on your point of view.
The new/improved/mature/enlightened Stern doesn't like the older model. If they met in a bar he'd probably throw a drink in his own face.
That's party due to him aging out of the persona. Stern is 66, and it's harder to be perpetually immature today. The rude, crude and lewd Stern is no more. The guy starving for every ratings point he could suck up is but a cultural footnote. He credits psychotherapy for his evolved status.
There's a very good reason not to buy it. The shtick may be different, but some essential Stern elements appear unchanged over time.
Ego
Enemy targets
Media attention
Stern got pulled over by the PC Police over the weekend after some of his most incendiary bits resurfaced. Page Six applied some pressure, as did Forbes.com. That forced Stern to address the issue on his show.
He tried to put the material in context, but he seemed far more energized in blaming the person who allegedly "resurfaced" the material in the first place.
Donald J. Trump, Jr.
We don't know if the President's son lit the match, but Stern ran with that narrative during his self-defensive monologue.
Stern applied the straw man argument that Team Trump can only do one thing at a time, which should be ending the pandemic. Because that's well within the power of a president, of course. Just hit the big, red "End the Pandemic" button on his White House desk.
RELATED: HiT 'cast Interview: Jackie 'The Jokeman' Martling
Stern once stood atop the First Amendment, swatting critics away like King Kong pawing biplanes atop the Empire State Building. He cursed out the FCC, making the battle a primary part of his brand. He eventually left terrestrial radio for satellite programming, unofficially declaring himself the winner in the free speech wars.
In a way, he was right.
He kept on broadcasting his show, but this time without the government breathing down his neck. Yet Stern didn't fight for his fellow broadcasters, necessarily. He fought a selfish battle for his own ability to say what he wanted to say behind the mic.
That's exactly what he's doing again.
Stern could have used this moment to shred Cancel Culture, to speak up for all the comics cowed into saying the right jokes, the ones who lack his money, his clout, his stature. It's what Ricky Gervais, Dave Chappelle and Bill Burr have all done in recent months.
They're jokes. We're comedians. That's how this works.
Stern should be a singular voice for free expression. Heck, he should have been part of "No Safe Spaces," a film about the assault on free speech on campuses nationwide.
Who has more clout, more experience, in this essential fight than Stern? No one rushes to mind.
Instead, he ignored that cultural context entirely during his defensive screed. Don't you dare come for me, he cried. I've evolved! I made mistakes and shouldn't be punished for past bits.
Doesn't that also describe Kevin Hart, who lost his Oscar hosting gig due to old, problematic jokes?
Why hasn't Stern gone to war against HBO Max for memory holing "Gone With the Wind?" Why isn't he slamming the souls who thought a slur heard during a "Fawlty Towers" episode warranted its removal?
What about the sports broadcaster who dared to say, "All lives matter" and lost his job? Stern should spare some of his Trump rage for those who forced Quarterback Drew Brees to go on an Apology TourTM for saying the American flag shouldn't be disrespected.
It's not an out of bounds opinion by any stretch.
He didn't because that doesn't impact him directly, or so he thinks. And he continues to blast at President Trump and co. because he knows it draws fawning headlines. Yes, Howard Stern still craves the spotlight, and he's basking in the media's newfound respect for him.
That's the same media which said he was a menace, a flash in the pan … 30-plus years ago. They love him now for joining the "Resistance," and Stern can't stop trashing Trump as a result. Stern has said little about New York Gov. Andrew Cuomo's calamitous COVID-19 policies, even though's a life long New York resident.
Hmmm.
The talker once drew headlines for being outrageous. Now, he knows he can snare the same media attention with a dollop of Trump Derangement.
RELATED: Howard Stern Shames Lorde for Her Anti-Israel Push
Stern talked about his kinder, gentler self last year while touring on behalf of "Howard Stern Comes Again." Yet when talker Wendy Williams critiqued Stern he lashed out at her in classic Stern style.
Was his Monday rant any different? He ignored his peers, focused his ire on a newer target (the Trumps) and made it all about him.
Again.
One of the most significant elements of Howard Stern 1.0 was his enemies list. Longtime listeners could tick off the "enemies" by heart:
Chevy Chase
Kathie Lee Gifford
Rosie O'Donnell
The Greaseman
John DeBella
Opie and Anthony
Stern mended fences with some of the aforementioned stars. Now, he's got a new enemy – President Trump. And he's using some of the same tactics on the president that he employed against the aforementioned players.
Only now he has the media's full support and cooperation.
Yes, the new Howie sounds suspiciously like the one he's keenly embarrassed about today.
NOTE: This article was updated June 16