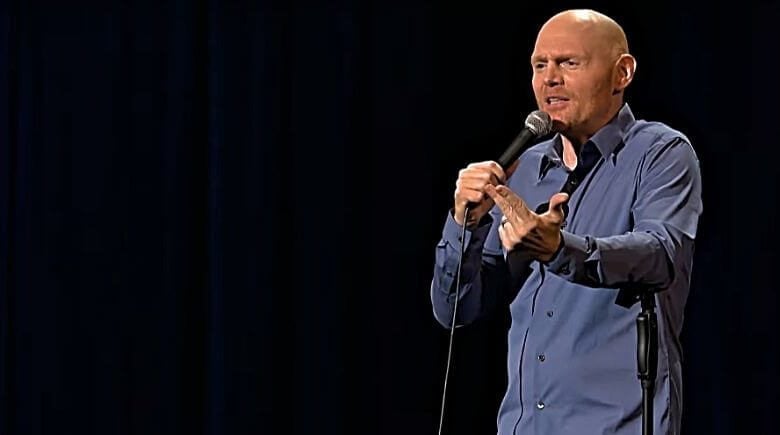 Dave Chappelle used some comic sleight of hand before blasting cancel culture in his latest Netflix special.
Fellow comedian Bill Burr hit the same target seconds after walking on stage during his own Netflix hour, dubbed "Paper Tiger."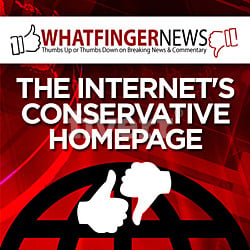 Together, they struck a blow against the PC comedy police that's already left a mark.
Chappelle's "Sticks & Stones" drew copious conservative praise along with ire from the usual suspects, including The Root and Vice.
The special's RottenTomatoes.com page featured a massive split between the "critic" and "audience" reactions, too.
You can definitely skip Dave Chappelle's new Netflix special 'Sticks & Stones.' https://t.co/qyueiskA9I

— VICE (@VICE) August 26, 2019
The complaints proved predictable and hyperbolic considering the source: a stand-up comedy routine.
It's punching down!
It's the "wrong" kind of comedy!
He can't make fun of that group, only that other group!
There's only one way to mock abortion critics!
Now, it's Burr's turn. The 51-year-old stand-up is no Chappelle, but he's equally fed up with woke groupthink.
Bill Burr: Paper Tiger | Official Trailer | Netflix
He starts his new Netflix special, taped at London's Royal Albert Hall, targeting his fellow Americans.
"It's exciting to be doing stand up outside of my own country…. every f***ing joke you tell, 'Well what did you mean by that? I didn't go the gym today, are you calling me fat?'"
"'I feel f***ing triggered,'" he whined, in character.
Burr segued into the heat Bryan Cranston faced for playing a disabled man in "The Upside."
"'Why is there an able-bodied person playing a quadriplegic?'" Burr cried, using a beta-male tone not unlike the one Rush Limbaugh uses to mock the far left. "It's called acting, you dumb f***."
"Why didn't you have a murderer play a murderer? And how come the guy he shot showed up in another movie? What the f*** is going on?" he continued.
From there, he mocked Hollywood for obsessing over diversity to an absurd degree. The co-pilot in the "Top Gun" sequel, for example, will be transgender and the plane will have a gender-neutral potty.
Can you imagine Jimmy Kimmel uncorking that routine? You can't, because the post-"The Man Show" Kimmel wouldn't dare attempt it.
All the more reason Burr's comic rants matter.
Joe Rogan Experience #1348 - Bill Burr
The stand-up pushed harder into the Comedy No-Fly Zone than Chappelle did when he took on former First Lady Michelle Obama. What did she ever do to deserve an arena tour, he asked, before telling a crude sexual gag about her.
It's tougher than any joke uttered during her husband's two terms in office. It's hardly Burr's best bit, but it's the kind of material virtually no other comic will touch.
He called feminists "full of s***," mocking how they cheer for any female candidate for having the same genitalia.
Other hot button topics? The #MeToo movement got the full Burr treatment:
"I think they got everybody!" he cracked. Lately the sexual assaults in question seem less devastating.
"The stories were big at the beginning … then, they started tapering off. Until six months in, they just sounded like bad dates. 'He was 10 minutes later, the chicken was cold… I think I was raped.'"
"Career over!"
"What about my side of the story? F*** your side of the story. You have a dick and balls. We don't wanna hear it!"
Need balance? Burr blasted Colin Kaepernick's patriotic critics and First Lady Melania Trump. Still, the special's blistering first half shredded topics Late Night TV won't touch.
RELATED: Woke 'Late Night' Grabs Victimhood Gold
The special's second half follows a more conventional path, letting Burr share personal tales of his marriage and hardscrabble roots.
The damage to the Left's stranglehold on comedy was already done.
It's just a comedy special, right? Two in fact, coming just a week apart. It's not the whole story, though.
A few left-of-center outlets acknowledged Chappelle's right to tell the kind of jokes he wants to tell. Fellow comedian Sebastian Maniscalco used his monologue at the recent MTV VMAs to excoriate "safe space" culture.
Sebastian Maniscalco Opens the 2019 Video Music Awards
And, coming Oct. 25, comic Adam Carolla and Dennis Prager will bring "No Safe Spaces" to theaters nationwide. The film reveals the toxic impact of PC culture on, and more importantly off, campus. And yes that includes your neighborhood comedy club.
Meanwhile, the far-left Entertainment Weekly shared a new article smiting social critics eager to "cancel" NBC's "Friends" 25 years later. The column is as woke as one would expect from EW, but the author argues older material shouldn't be judged by 2019 standards.
Need more proof?
The details from the recent Alec Baldwin roast hit the web over the weekend. Turns out Caitlyn Jenner, on hand to skewer the "30 Rock" alum, took heavy comic fire from her peers.
Did the media melt down over the trans jokes? That's precisely what would have happened six months ago … or less. Remember the attacks on Chappelle for making trans jokes in his previous Netflix special?
Instead, media outlets shared the Baldwin jokes in toto, framing the night as one where Jenner gave as good as she got. You can sense Cosmopolitan itching to be outraged, but the far-left magazine holds its fire.
That's how no holds barred roasts are supposed to function.
Baby steps, all. But Chappelle and Burr are among the biggest names in comedy. And, if they choose to use their Netflix perch to wrest comedy back from the woke scolds holding it hostage, it could have a transformative effect.
In some ways it's already happening.
"By the way, this is gonna be my last show ever," Burr cracked early in "Paper Tiger." Turns out he might be wrong.