Industry News
'Fawlty Towers' DVD Sales Soar After Woke Cancellation
Crave John Cleese's classic sitcom? You better buy it on physical media ASAP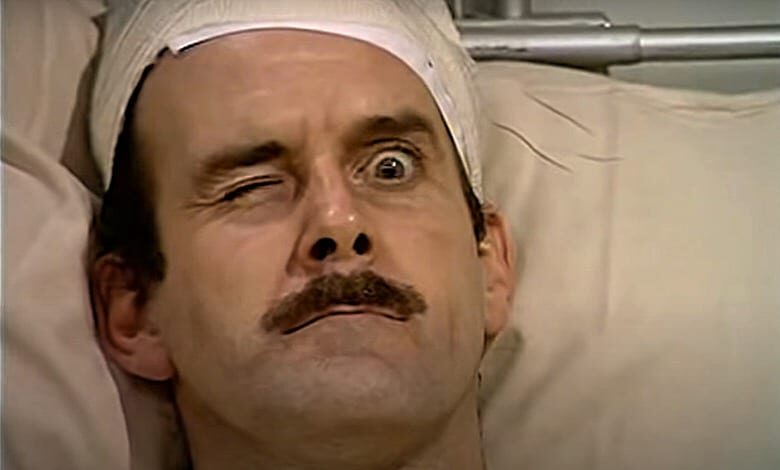 "Gone With the Wind" has some company.
That 1939 classic got officially canceled by HBO Max, sans apology, earlier this week. The film's depictions of race, slavery and the Civil War proved insufficiently evolved. Out went the "Wind," and just hours after an LA Times op-ed argued it had to go.
Sales of the classic film soared as a result.
"Gone With the Wind" zipped to the top of Amazon's best-sellers sales chart for TV and movies, a day after WarnerMedia's HBO Max pulled the movie for "racist depictions."
Amazon bases its rankings on sales data. The site currently offers the 70th anniversary two-disc DVD edition of "Gone With the Wind" starting at $29.55, while Amazon Video offers the movie as a digital HD rental at $3.99 and for purchase at $9.99.
Meanwhile, on Apple's iTunes movie chart for the U.S., "Gone With the Wind" on Wednesday was in the No. 5 spot…
Now, it's "Fawlty Towers'" turn.
The 1970s sitcom starring John Cleese as a befuddled hotel owner got "cancelled" earlier this week. The show only featured 12 episodes, but for viewers that number now stands at 11.
"The Germans" installment got yanked due to racially insensitive dialogue uttered by an elderly character known as Major Gowen. Several news stories covered this cancellation without repeating, or even describing, the offending verbiage.
Cleese, a powerful voice for free speech, slammed the decision.
I would have hoped that someone at the BBC would understand that there are two ways of making fun of
human behaviour

One is to attack it directly.

The other is to have someone who is patently a figure of fun, speak up on behalf of that behaviour

Thank of Alf Garnett…

— John Cleese (@JohnCleese) June 12, 2020
"Fawlty Towers" fans, or those suddenly curious about the show, rushed to Amazon to scoop up the series. Early on June 12, the DVD collection ranked #153 in the "Special Interest" category and #1,559 in the "Comedy" category
Hours later, those numbers jumped to #29 and #387, respectively. The DVD collection, as of this writing, stands at #10 and #154.
The cancellation comes after a flurry of similar moves across Hollywood.
NOTE: UKTV just announced it will be reinstating "The Germans" episode of "Fawlty Towers," but it will be accompanied by a language warning.