Industry News
Stern Says Lorde Should Start 'F*** the Jews' Tour with Waters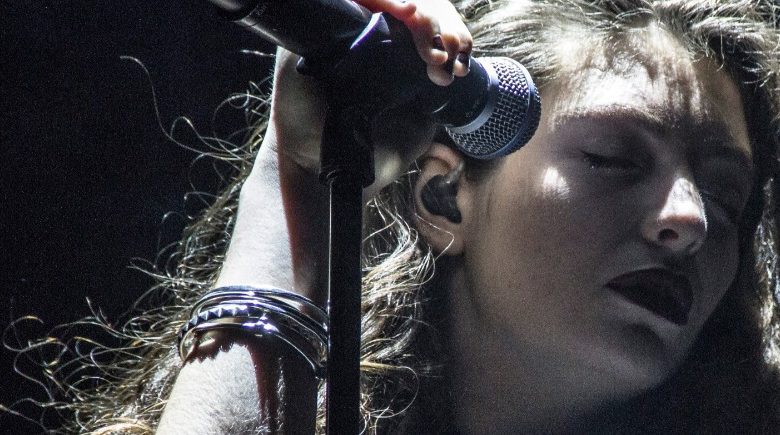 Howard Stern take an unorthodox approach to politics.
The veteran talker can be hard to pin down, party wise. One minute he's talking up the Second Amendment. The next? He's blasting the government for being too invasive in our personal lives.
For years he battled censorship over what he could and could not say on terrestrial radio. In recent months he's been worried his old friend, Donald Trump, wasn't a good fit for the presidency.
"I personally wish that he had never run. I told him that," Stern said on his SiriusXM radio show [shortly after President Trump's inauguration]. "Because I actually think this is something that is going to be very detrimental to his mental health too. Because he wants to be liked, he wants to be loved, he wants people to cheer for him. I don't think this is going to be a healthy experience for him."
Stern is far more predictable, and vocal, on one subject: support for the state of Israel.
It's why he became incensed recently when he heard pop singer Lorde had cancelled a concert appearance in the country. She apparently bowed to pressure from the BDS movement (Boycott, Divestment and Sanctions).
In fact, it's hard to recall a time when Stern cursed as vigorously as he did while attacking Lorde for her decision on his Jan. 3 SiriusXM radio show.
"This s***head Lorde … f*** her," Stern wailed. "One f***ing hit song this girl's living off of," he said, referring to her Grammy-winning hit "Royals."
Stern quickly segued to Roger Waters, the Pink Floyd co-founder whose has made criticizing Israel a second career.
"Rogers Waters, that f***ing moron … he can't keep Pink Floyd together," Stern said of the prickly rocker, arguably the most vocal pop culture voice against Israel. "He looked around the world and he's completely hyper focused on Israel, not hyper focused on Russia, that is planting all kinds of problems throughout the world, all kinds of terrorism, f***ing with us with our elections."
Still fuming, Stern returned to the 21-year-old pop star'
"Lorde is gonna play Russia. She has no problem with Russia. The only place she can't play is Israel. What's the one thing about Israel that's different than all other places? There's Jews there," he said.
Lorde - Royals (US Version)
Stern offered a brief history of Israel for his fans.
"Jews after World War II had been gassed to death and they needed a place to go. No one wanted them. They gave them the middle of the desert … there's no water there…. the arabs didn't like it. they don't want any Jews anywhere near them," he said before returning to his targets.
"Lorde and Roger Waters should get married and start a 'F*** the Jews' world tour" he said.
Lorde isn't the only artist supporting the BDS movement. More than 100 fellow stars signed a statement cheering her decision. Among those featured on the letter? Peter Gabriel, Hulk actor Mark Ruffalo and John Cusack.
Stern sounded sick of pop singers weigh in on complicated geopolitical events.
"I want to hear Katy Perry's view on Syria before I do anything," he cracked. A Stern co-hort suggested Lorde should perform in Gaza instead, which drew Stern's wrath anew.
"Don't wear a belly shirt, they'll probably shoot you on sight," he said.