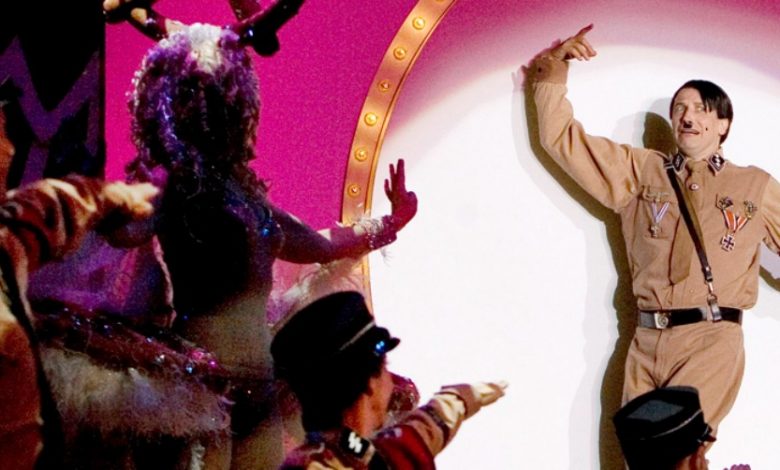 Free speech is under attack, and they can't be bothered to defend it.
The recent Oscars telecast featured the rich and famous spouting off on a crush of causes.
Leonardo DiCaprio shared his eco-warnings to the world while scooping up his first Academy Award. Chris Rock spent the entire telecast bemoaning Hollywood's lack of diversity. Stars like Steve Carell and Patricia Arquette entered the heavily guarded Dolby Theater wearing "Brady Bracelets" to show their support for more gun control measures.
That's on top of the other causes celebrities routinely embrace, ranging from campaign finance reform to AIDS awareness.
So why won't celebrities speak out about the war on free speech? Isn't that a cause they should care deeply about?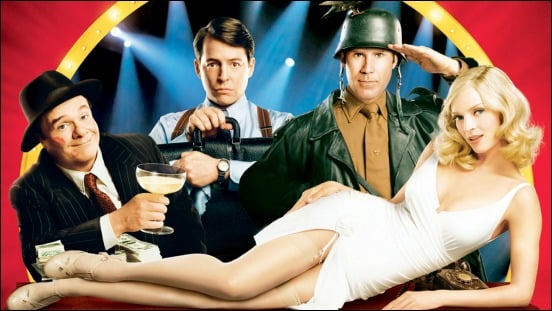 Consider the latest free speech outrage:
"The Producers," the 1967 Mel Brooks romp that inspired a Tony Award winning musical, hit the stage Friday at New York's Tappan Zee High School. Only the school's superintendent had the production's swastikas removed from the show.
The musical follows two bumbling Broadway producers who create a "certain" flop to swindle rich little old ladies. Their brainchild? A rollicking musical dubbed "Springtime for Hitler."
It's a classic farce mocking greed, the Nazi regime and anyone daffy enough to look back fondly at any aspect of Hitler.
And the show simply couldn't go on as planned.
"There is no context in a public high school where a swastika is appropriate," South Orangetown Superintendent Bob Pritchard told CBS2's Tony Aiello. … A handful of Tappan Zee parents found the symbol offensive, and complained. After checking out the stage, the superintendent agreed.
If only this were an isolated incident in our current culture. Consider:
Social Media Shutdown: Conservatives like Milo Yiannopoulos and Robert Stacy McCain have either been banned or punished by Twitter without notice or reason. The very existence of the company's "Trust and Safety Council," sanctioned to police the free flow of information, should send shivers down the spine of any artist. Veteran actor Adam Baldwin staged a social media protest to bring attention to the matter. None of his peers followed suit.
No YouTube for You: The Christian movie "Chased" got yanked from YouTube last month due to the 33-minute film violating "community guidelines" with its inappropriate content. Yet YouTube wouldn't elaborate on the issue. The movie showcased how Christians are being persecuted for their beliefs. A similar ban three years ago temporarily blocked Kirk Cameron's faith-based film "Unstoppable" from both YouTube and Facebook.
PC Handcuffs: The wave of political correctness washing over today's comedy scene is stifling creativity and free expression. Stand-ups are being forced to apologize for their material. Screenwriters must second guess their artistic choices or face the wrath of social media scolds or the cowardly studios who refuse to back them up. Opinions must align with the current PC world view … or else.
Shapiro Silenced: Conservative radio show host and author Ben Shapiro was scheduled to speak at California State University Los Angeles last month, but his appearance got cancelled by CSULA President William Covino. (editor's note: I once worked with Shapiro at Breitbart.com). He's hardly the first conservative to be silenced at the university level.
Safe Spaces: The Shapiro incident is just part of the current college crisis. "Safe spaces" and other free speech regulations are becoming the norm. Free speech? It's in almost laughably short supply in the one place where the free flow of ideas was once considered essential.
Don't think the "Producers" censorship isn't connected to the broader issue in play.
So far, a few stand-up comics have addressed the PC handcuffs issue directly. After all, it impacts their livelihood. Jerry Seinfeld is the biggest name to self-enlist in the battle. Other comics who have spoken out include Tina Fey, John Cleese and Adam Carolla.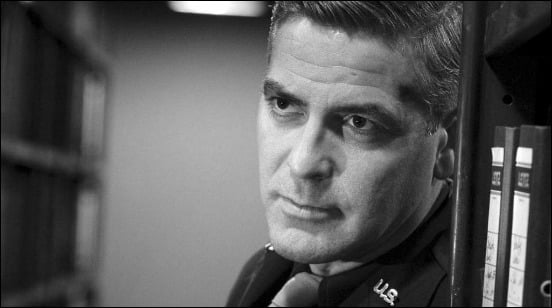 What about George Clooney? Sean Penn? Amy Schumer? These stars routinely fight for their pet causes through press conferences, interviews and other forums.
RELATED: Sarah Silverman: Bring on the PC Handcuffs
Are they concerned about the Twitter restrictions? The lack of free speech on the modern college campus? The mindset that leads a school superintendent to censor a show meant to mock a vile, authoritarian regime?
The silence from the A-list crowd is deafening.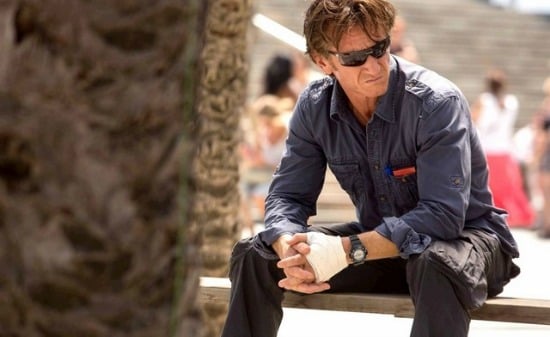 Now, more than ever, their voices need to be heard. After all, why should the public care about someone like Penn's views on politics? He's an actor, and a supremely talented one. What formal training or background does he bring to political affairs? None.
He's an artist, though.
Surely his views on free speech matter. Now, let's hear him speak up … before too few of us can get the chance.