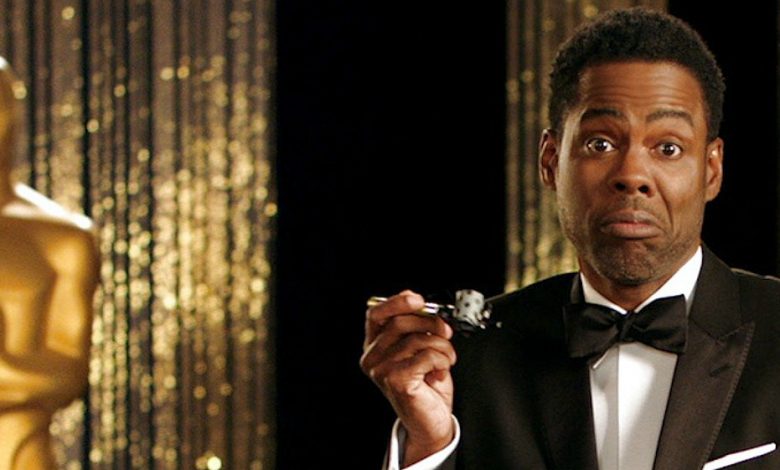 The 2016 Oscars ceremony is about to start, and HiT will be there every agonizing step of the way. The jokes. The surprises. And, most likely, the guilt-ridden nods to the industry's glaring diversity problem.
UPDATED 12:04 am EST: And that's a wrap. Thank you for checking out HiT on Hollywood's biggest night of the year. The telecast signs off with "Fight the Power" by Public Enemy. Pretty sure we just watched the "Power" for more than 3 hours. Goodnight!
UPDATED 12:02 am EST "Spotlight," with no "Mad Max"-style momentum tonight, wins for Best Picture. And Chris Rock signs off by yelling Black Lives Matter. I suspect next year's ratings will plummet.
UPDATED 11:56 am EST: Leonardo DiCaprio was gracious and kind in winning the Best Actor honor … and then he jumped on his eco-soap box.
This movie "is about man's relationship to the natural world … this was the hottest year in recorded history … climate change is real. It is happening right now. It's the most urgent threat facing our entire species … we need to support leaders around the world who don't speak for the big polluters."
"Let us not take this planet for granted."
Wonder what yacht he'll celebrate the win on?
Leo's due for an upgrade on his yacht. @jimgeraghty @rogerlsimon @HollywoodInToto @exjon pic.twitter.com/Qp2iahnvv8

— Jim Lakely (@jlakely) February 29, 2016
UPDATED 11:47 pm EST: Best actress: Brie Larson for "Room." So deserving. Gives shout out to film festivals … well done. "Thank you for going to the theater and seeing our films." Nice.
UPDATED 11:39 pm EST: Hey, they're playing you off, Inarritu. Take a hint.
UPDATED 11:39 pm EST: Where are Dustin Hoffman, Robert De Niro, Meryl Streep, Sandra Bullock, Denzel Washington … so many big stars MIA tonight. Instead, we get a gaggle of TV stars and folks like Olivia Wilde who, while stunning, lacks the kind of film career deserving of the honor.
UPDATED 11:29 pm EST: I'm old enough to remember when Sacha Baron Cohen was funny.
UPDATED 11:13 pm EST: Will any media outlets covering the Oscars mention that "The Hunting Ground," with the Lady Gaga song "Til It Happens to You," was riddled with inaccuracies? Powerful close to her song all the same, given the appearance of sex abuse survivors standing tall … and together.
UPDATED 11:09 pm EST: I just knew Vice President Joe Biden would get a standing ovation.
UPDATED 11:05 pm EST: To be clear, diversity is a real problem in Hollywood. The numbers don't lie. But making Hollywood's biggest night of the year a guilt-ridden apology is flat-out wrong. It doesn't help, and it takes the attention away from the hard-working actors/directors/writers who waited their whole lives for this moment.
UPDATED 10:59 pm EST: I'm sure the "In Memoriam" tribute left out somebody – it always does – but it was elegant all the same. Take a bow, Dave Grohl.
UPDATED 10:53 pm EST: Now it's Academy President Cheryl Boone Isaacs saying how film should "accurately reflect the world today." Hey, are they gonna talk about films tonight?
UPDATED 10:48 pm EST: Oh, no, they're going back to the Girl Scout cookie bit. Wasn't funny the first time.
UPDATED 10:38 pm EST: "You cannot make a dime on [documentary shorts]. These people will never be rich as long as they live … all they do is tell stories that are important," says Louis CK on the Best Documentary Short winner to come. Good stuff.
Louis CK "These documentary short makers will never be rich!" And the Hollywood crowd laughs just a little too hard.

— jimgeraghty (@jimgeraghty) February 29, 2016
UPDATED 10:32 pm EST: Sylvester Stallone wuz robbed.
UPDATED 10:27 pm EST: Chris Rock: Was the lack of diversity in the Oscars "smack a white man bad?" Now, Rock is insulting the movies up for the big prizes tonight with this Compton bit – no one even knows what movies are being discussed. Yes, the Oscars are getting classier by the second.
UPDATED 10:15 pm EST: I miss Jack Nicholson.
UPDATED 10:14 pm EST: Did Kevin Hart just get bleeped?
UPDATED 10:13 pm EST: The team behind "Inside Out" paid tribute to hard work with their inspirational acceptance speech. WTF? What about race?
UPDATED 10:07 pm EST: Chris Rock is pushing his daughters'Girl Scout cookies to the millionaires in the crowd. What began as a touching note from a father became another painfully unfunny moment.
UPDATED 10:08 pm EST: The Minions are presenting an animation award. Note to self: If my boys ask to watch "Minions" over anything else in our video library send them to their room.
UPDATED 10:06 pm EST: Great real moment. "Room" standout Jacob Tremblay strains to see R2D2, C-3PO and BB-8.
UPDATED 9:52 pm EST: Andy Serkis is on the stage to present the FX award. Some day he'll get an honorary Oscar for his groundbreaking work. And … he gets off the first Donald Trump joke. Amazing it took this long.
UPDATED 9:52 pm EST: What's missing so far? Hollywood glamour. Appreciation for the art form. Gravitas. But it is a long show, right?
UPDATED 9:51 pm EST: Those "Mad Max: Fury Road" Sound Editing winners – a rowdy bunch, no? Need more of that enthusiasm…
UPDATED 9:47 pm EST: I think the "pop up video"-like factoids would work better if they completely copied that VH1 font/style.
UPDATED 9:41 pm EST: It took "courage" to make "Mad Max: Fury Road?" Remaking an existing brand in modern Hollywood? Yeah, that's going out on a limb.
UPDATED 9:39 pm EST: Latinos make up a significant portion of the United States. They aren't getting much attention tonight, are they?
UPDATED 9:36 pm EST: "Welcome … the shoulda been nominee Michael B. Jordan," Rock said while introducing the latest presenters. Bet the other actors who got snubbed wish they got that treatment. That said, "Creed" was great and Jordan deserved to be in the Best Actor discussion. Sad reality? Not every deserving actor gets a nomination.
UPDATED 9:28 pm EST: I wanna look as young as George Miller does at 70 when I'm 50.
UPDATED 9:23 pm EST: "It could be horribly prophetic … if we don't stop polluting our atmosphere… it could happen," says the Clothing Design winner about her movie, "Mad Max: Fury Road." The "get the heck off the stage music couldn't save us from an eco-lecture. Can't wait to meet that crazy double guitar guy.
UPDATED 9:19 pm EST: Chris Rock hasn't lectured the audience in a good 10 minutes. Off script?
UPDATED 9:13 pm EST:  And the winner for Best Supporting Actress is … Alicia Vikander for "The Danish Girl" (who was just soooo good in "Ex Machina," too.
By the way, "Gender confirmation surgery?" According to J.K. Simmons regarding "The Danish Girl." That's a term I haven't heard yet.
UPDATED 9:03 pm EST: Sarah Silverman is working blue with her James Bond cracks. Remember when the Oscars used to be a classy, clever affair you could watch with the family?
UPDATED 8:59 pm EST: At one point does the show honor, you know, the movies?
UPDATED 8:53 pm EST: "You're racist!" Yup, Rock played the race card harder than a Nation reporter at a GOP rally. Rock's monologue veered from the left to the right, but its focus solely on race detracted from the night and the whole purpose of the Oscars.
"If they nominated hosts, I wouldn't even get this job," Rock cracked about the "White People's Choice Awards." He then addressed the #OscarsSoWhite boycott requests.
"How come it's only unemployed people who tell you to quit stuff?" he said.
"I thought about quitting really hard," Rock says. "The last thing I need is to lose another job to Kevin Hart," he said.
Rock said racism has been a part of the Oscars for decades. So why didn't blacks protest 30 or 40 years ago.
"We had real things to protest at the time — we were too busy being raped and lynched to care who won best cinematography," he said.
This year's Oscars telecast will be different, Rock said.
"The 'In Memoriam package is just gonna be black people shot by cops on the way to the movies," Rock said. The crowd seemed stunned at first but slowly they, including Matt Damon, started the slow clap routine.
Meanwhile, outside the theater, hundreds of police officers stood at the ready to keep everyone inside safe.
Is "liberal" Hollywood racist? Rock finally asked.
"You're damn right Hollywood is racist. Hollywood is sorority racist. We like you, Rhonda, but you're not a Kappa," he said.
Perhaps the best, and most concise, part of the monologue came with Rock's simple plea.
"We want opportunity … that's it," he said.
UPDATED 8:32 pm EST: Good opening movie montage! Painstakingly diverse, too!
CORRECTION: The initial live blog incorrectly labeled the group responsible for 'Fight the Power.'