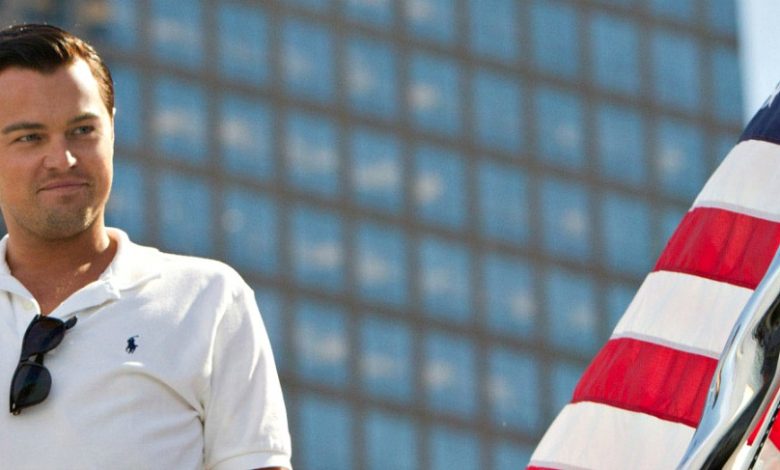 The interview, tied to the release of his new film "The Revenant," isn't your ordinary star profile. The writer focuses as much on the movie as DiCaprio's environmental activism. He's arguably Hollywood's most vocal climate change alarmist. He constantly warns us about the dangers we face if we don't act now.
DiCaprio doesn't just talk about the cause. He starred and produced the 2007 documentary "The 11th Hour" about global warming and other perils facing the planet. His next, as yet untitled documentary, promises similar themes.
Off screen, DiCaprio appears less concerned about his environment impact. The following are quotes from the Parade feature interspersed with news snippets tied to his lavish lifestyle.
"We're digging our own ecological grave."
Even now, [DiCaprio's] 7,000-square-foot retro retreat [in Palm Springs] harks back to the 1960s Rat Pack era with its low-slung ceilings and glass walls … The desert dwelling features six bedrooms, seven-and-a-half bathrooms, and a swimming pool with pool house, tennis court and glass pavilion.
"It relates to what is going on in today's world in a much more destructive manner taking over nature for our own luxuries."
Hollywood superstar Leonardo DiCaprio has taken over one of the world's largest superyachts in order to watch the World Cup in style. DiCaprio and more than 20 friends are said to have taken over the 482-foot Topaz, worth £400million, while staying in Brazil for the football tournament….The stunning vessel features a deck top jacuzzi, a swimming pool, fitness hall, cinema and large conference room. And if getting to the games is a problem, the yacht also has not one, but two helicopter landing pad.
"What we're now doing to the natural world is a thousand times more destructive than it's ever been before."
RadarOnline said that several documents relating to Sony corporate travel records show the Titanic and Wolf Of Wall Street star took six private roundtrip private jet flights during April and May 2014. 
Each time the studio picked up the cost of the plane as well as catering and car service at the departure and arrival destinations. 
"We're changing our climates irreparably, and climate change lasts tens of thousands, if not millions, of years."
MailOnline can report that DiCaprio took at least 20 trips across the nation and around the world this year alone – including numerous flights from New York to Los Angeles and back, a ski vacation to the French Alps, another vacation to the French Riviera, flights to London and Tokoyo to promote his film Wolf of Wall Street, two trips to Miami and trip to Brazil to watch the World Cup.
"The idea of pursuing material objects your whole life is absolutely soulless."
The top quote belongs to DiCaprio, who was paid $25 million up front for The Wolf of Wall Street. But this came with a catch: It also included his producing fee, and budget overruns meant he had to defer some of his salary.
The actor owns properties on both coasts. His Tinseltown compound lies in the Hollywood Hills, comprised of two adjoining land parcels (one purchased from Madonna ) and touting a massive basketball court the movie star built. He also owns two Malibu beachfront homes, including a seven-bedroom Malibu Colony home asking $75,000 per month in rent.
An inquisitive journalist might want to press the actor on these inconsistencies. If DiCaprio wants to use his celebrity bully pulpit, then he should be ready to defend himself.
Then again, fellow climate change alarmist Mark Ruffalo essentially said those questions aren't fair. "Anyone who attacks Leonardo DiCaprio is either a coward or an ideologue," the "Avengers" star said during a Climate Change rally in 2014 where both he and DiCaprio spoke.