Opinion
Industry News
'Girls' HBO Run, Media Hype to End in 2017
Lena Dunham's dramedy got more love from critics than John Q. Public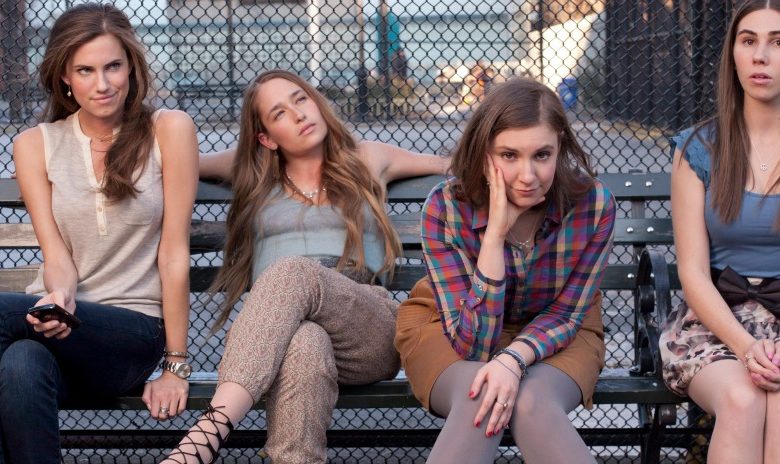 We may have finally seen the end of "Girls," if not star/creator Lena Dunham.
The HBO dramedy will end its run in 2017 after six seasons, according to several sources. Season 5 will begin Feb. 21.
Reporters have been hyping both "Girls" and its creator/star Lena Dunham ever since the show's debut. The tale of four 20-somethings navigating love and professional setbacks earned glowing reviews, partly for pushing cultural boundaries.
Growing Up With Girls | HBO
Dunham also earned kudos for appearing nude frequently on the show even though she hardly typified typical beauty standards.
The media gushed that "Girls" was a cultural benchmark and Dunham was the supposed "It Girl," the quasi-spiritual soul anointed every few years with or without provocation. Vogue even dubbed her the new "Queen of comedy."
And yet audiences, for the most part shrugged their shoulders at "Girls." The program's ratings were never strong. In recent years, those wan figures slumped. HBO kept renewing the show all the same.
RELATED: Schumer, Dunham Ignore Their Own PC Rules
The media hype just keeps on coming. The Daily Mail described "Girls" as a "hit series" and a "commercial success" despite the awful ratings. Deadline fawned that the show "became an instant pop culture staple and made creator/star Dunham a household name."
"The Walking Dead" is a pop culture staple. So, too, was "Duck Dynasty" for several seasons. The same is true for "American Idol." "Girls" never reached that status. It wasn't "The Sopranos," a show that changed TV and made HBO a critical part of the consumer's viewing options.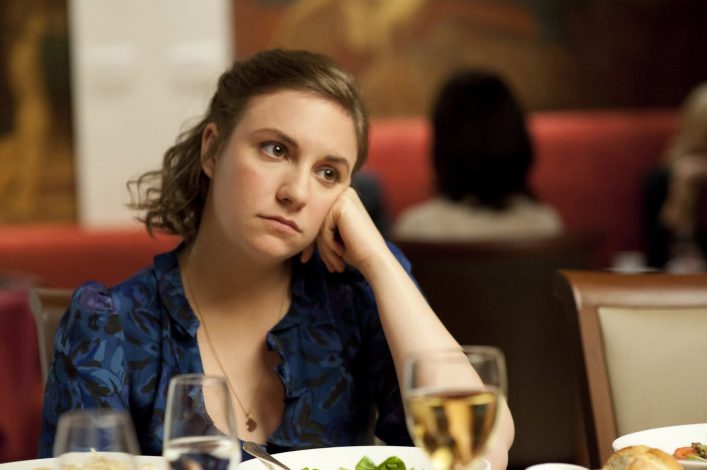 Dunham's "star power" rarely materialized as promised. She hosted "Saturday Night Live" and the ratings drooped. She hasn't helped any movies at the box office. Her 2014 film "Happy Christmas" was a commercial flop.
Only her recent memoir, "Not That Kind of Girl," proved popular. One lone reporter, John Nolte, dug deep into Dunham's revelations that a college conservative raped her while they attended Oberlin College. Nolte debunked the passage. (Note: This reporter is a former colleague of Mr. Nolte)
Fallout over Lena Dunham's rape claim
.
Entertainment outlets initially ignored the blockbuster story. Later, they covered it briefly and then moved on. Dunham's publisher eventually altered future editions of the book and promised to pay the legal fees for the real "Barry" fingered in the memoir. Dunham's rape hoax past is rarely, if ever, mentioned when her name appears in the press now.
Nor did reporters fully vet her curious behavior with her sister, as detailed in her own book.
Lena Dunham: Your First Time
.
Her liberal politics acted as a shield against the truth. She cut a video for President Barack Obama's re-election dubbed "Your First Time," which cemented her status in the media's protected class.
The press remains dedicated to building up both Dunham and "Girl's" legacy all the same. That won't change by the time season 7 wraps.
Ratings matter. They speak to what the public cares about most. "Girls" ratings, if current trends continue, will just keep on shrinking. Press outlets likely won't change their tune.