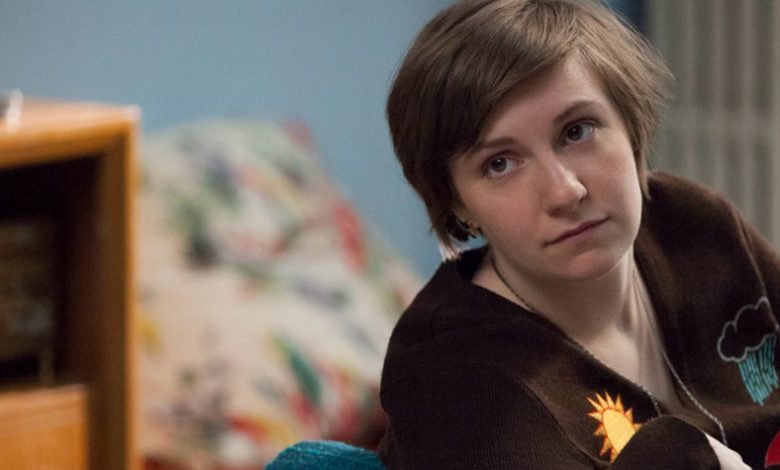 Lena Dunham is having a tough time of it of late. And it could get much worse.
It all depends how invested the media and feminist leaders remain in defending the one-time "It" girl.
The far-left star of HBO's "Girls" has been pummeled by embarrassing headlines in recent times. Think the dustup with an animal shelter over her surrendering an adopted pup. Or how she insinuated football great Odell Beckham, Jr. was a jerk with zero proof beyond her fertile imagination.
What about how she attempted to shame two American Airline workers for "hate speech" without much evidence to back it all up?
Lena Dunham, Thought Police!
Now, combine all of the above with her recent gaffe, a doozy that shredded her feminist bona fides. She instantly branded a woman who claimed a male "Girls" writer sexually assaulting her a liar. That broke Dunham's woke commandment: Thou shall believe every woman who claims she's been sexually assaulted.
Dunham quickly backtracked. The damage was done.
All of the above may just be a warm up act.
The Weinstein Scandal Gets Uglier
A shocking new report by The New York Times could make Dunham's life much more complicated. Not to mention the damage it might do to her remaining feminist credentials.
The Gray Lady's liberal biases have been clear for some time. The paper's latest expose on the Harvey Weinstein scandal appears rock solid all the same. It's also unbelievably damaging to a number of parties beyond the now-disgraced film producer.
It turns out several members of Creative Artists Agency (C.A.A.) not only knew about Weinstein's harassment history but allowed female stars to meet with him privately without warning what might happen.
At C.A.A., for example, at least eight talent agents were told that Mr. Weinstein had harassed or menaced female clients, but agents there continued to arrange private meetings.
It's a nauseating revelation.
Enter uber-feminist Lena Dunham.
The newspaper reports that Dunham attempted to warn the Hillary Clinton campaign not once but twice about Weinstein's activities last year. The same activities, mind you, that remained secret for 30-odd years to the general public. Weinstein's extensive ties to the Clintons were legendary. And that could be an issue, the "Girls" star feared.
"I just want you to let you know that Harvey's a rapist and this is going to come out at some point," Ms. Dunham said she told Kristina Schake, the campaign's deputy communications director. She recalled adding, "I think it's a really bad idea for him to host fund-raisers and be involved because it's an open secret in Hollywood that he has a problem with sexual assault."
Later that year, Dunham tried again.
With the Democratic National Convention approaching in summer 2016, Ms. Dunham said she also warned Adrienne Elrod, a spokeswoman for Mrs. Clinton who was leading efforts with celebrity campaigners. As far as Ms. Dunham could tell, the campaign had not responded to her concerns about Mr. Weinstein.
Dunham knew enough about Weinstein to be alarmed at what his presence in and around the Clinton campaign might do to the candidate's White House hopes.
Yet she didn't say a word about it to anyone else. Not the press. Not fellow celebrities who might team with her to expose the threat once and for all. All she cared about was Clinton's presidential campaign, not the women who continually were exposed to Weinstein's appetites.
In fact, had the Weinstein scandal not broken in October even more starlets might have been left alone with the producer. Others might be heading his way now, as Oscar season reaches a fever pitch.
Why didn't Dunham say something? Do something?
Why the Silence Endures
Many actresses did know something about Weinstein's antics and remained silent. There are several reasons for that. Some feared being ostracized in the business or having their careers end overnight. Weinstein wielded massive power at the height of his career.
Or they simply didn't want to relive the horrors they allegedly endured at his hands.
RELATED: Carolla: Here's Why We Can't Roast Lena Dunham
Yet Dunham is a feminist warrior, ready to fight for her fellow actresses in the industry. Allegedly. She didn't mind leaking what she knew about Weinstein to a major political campaign. Yet when the campaign brushed off her warnings she did nothing in response.
Or is something else in play?
The Clinton campaign denies hearing Dunham's warning. It also said Tina Brown's similar account didn't happen, either. Did Dunham try to inject herself into a toxic news story?
Someone is lying. If Dunham is making up her side of the story it speaks terribly of her, of course. In a way that version of reality isn't as damning as the other one. That's where a 21st century feminist let a Hollywood monster off the hook.