Industry News
Opinion
'Bros' Director Blasts Audiences for Film's Box Office Failure
Nicholas Stoller: 'It's almost like people don't know what's good for them'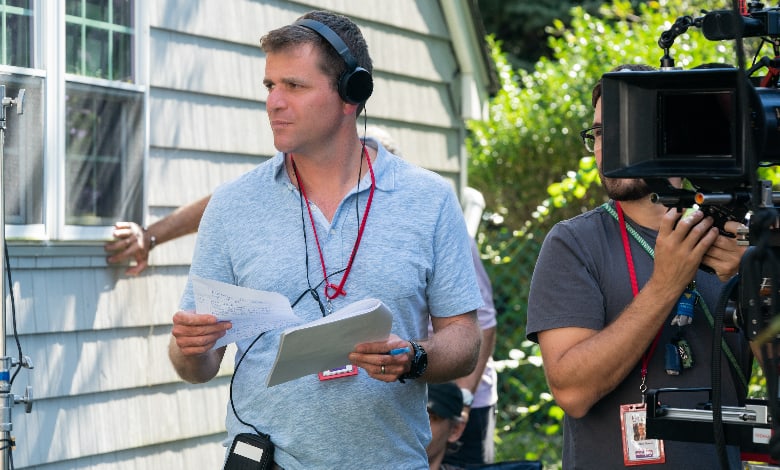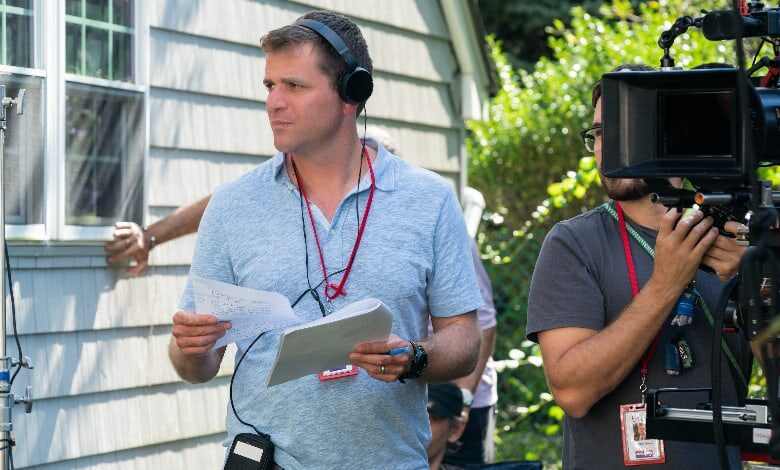 If anyone could bring comedy back to the cineplex, it's Nicholas Stoller.
The writer/director previously delivered hits like "Forgetting Sarah Marshall," "Get Him to the Greek," "The Muppets" and "Neighbors."
Now, with theatrical comedies on life support, Stoller is back with "Bros." The gay rom-com follows two stubbornly single souls (Billy Eichner, Luke Macfarlane) who fall in love despite themselves.
And audiences are staying far, far away from the film.
The film infamously earned $4.8 million on its opening weekend, a far cry from its $22 million budget and reported $30-40 million marketing costs.
Billy Eichner Decries Homophobia After Dismal 'Bros' Box Office Opening | THR News
Hollywood news outlets have been wringing their hands over the film's failure since last weekend. Now, the far-Left Hollywood reporter is asking Stoller and "Bros" co-star Guy Branum what explains the box office results.
Branum claims his marketing ideas were roundly rejected by Universal, the studio behind the film. Stoller struggles to process the movie's commercial misfire, citing critical raves for the film (89 percent "fresh" at Rotten Tomatoes) and positive test screenings.
Bros | Official Trailer [HD]
Eichner blamed the straight community for ignoring his film (he co-wrote the screenplay with Stoller). Stoller confirms Eichner's comments, citing data privy to Universal. The dismal numbers still show most gay Americans chose other movie options last weekend.
The director trotted out other reasons for the film's failure, including his assertion that Hollywood has "trained" audiences not to see comedy in theaters.
That's certainly not true of the pre-woke era. Comedies routinely crashed the $100 million mark at the U.S. box office. Think:
"Bridesmaids" ($169 million)
"The Hangover 1, 2 and 3" ($277 million, $254 million, $112 million, respectively)
"Step Brothers" ($100 million)
"Ted" ($218 million)
"22 Jump Street" ($191 million)
"Neighbors" ($150 million)
"Pitch Perfect 2 and 3" ($184 million, $104 million, respectively)
Stoller partially blames audiences for not seeking his film out.
"It is very strange just because the movie is so much fun. And as someone who makes comedies for movie theaters — or did until, I guess, this weekend — I love seeing comedies in movie theaters, and people do. It's almost like people don't know what's good for them. [emphasis added]"
Stoller turned his wannabe franchise "Neighbors" into a woke affair, hiring two female screenwriters to bolster its feminist bona fides. That sequel, "Neighbors 2: Sorority Rising," made $95 million less than its predecessor, killing the franchise in the process.
What the "Bros" director doesn't realize is how the culture is to blame for "Bros" failure. Big screen comedies can no longer entertain like they once did. Even tepid fare like "Snatched" and "Get Hard" endure withering reviews for being "problematic."
That mindset handcuffs artists, reducing the jokes they can tell in the process. Even far-Left comics like "Desus & Mero" self-censor for fear of Cancel Culture fallout.
It's also why "Hangover" director Todd Phillips left the genre to direct 2019's "Joker."
Todd Phillips Says "Woke Culture" Drove Him from Comedy to Joker - Movie Talk
Stoller ignores how too many Hollywood stars alienate potential audiences. Eichner is a prime example, using his Twitter account and public appearances to excoriate anyone with whom he disagrees on politics.
Billy Eichner Calls Out Supreme Court "Homophobes" at VMAs: "We Are Not Letting Them Drag Us Back Into the Last Century" https://t.co/yQK5pu6J76

— The Hollywood Reporter (@THR) August 29, 2022
Plus, audiences are exhausted by the Left's weaponizing culture in every forum possible. That "Bros" trailer suggests the film is more of the same, mocking straight people, extolling an LGBTQ+ museum subplot and proudly sharing characters engaged in a "throuple."
The "Bros" director's comic timing remains on-point throughout his new film. He might want to step outside his Hollywood bubble, though, to understand why so many Americans, both straight and gay, didn't line up to see "Bros."