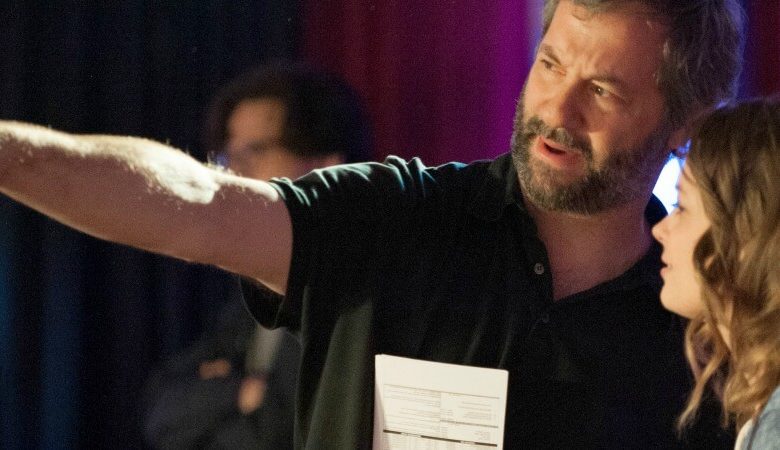 Hollywood's King of Comedy thinks it's funny to pick on a 10 year old.
Now, Judd Apatow isn't directly attacking Barron Trump, son of President Donald Trump. That chore fell to former "Saturday Night Live" scribe Katie Rich a few weeks back.
The director of "Knocked Up" and "Trainwreck" did something more insidious.The comedy giant weaponized the lad against his own father.
Love trumps hate? Hardly in today's Hollywood circles.
Apatow, a former standup who now directs comedy movies and produces shows like the Netflix series "Love," hit the stage anew over the weekend.
Why?
He's got a new show to promote – the HBO series "Crashing."
Apatow's appearance at the Regent Theater in Los Angeles proved heavy on anti-Trump material. He even compared Trump's election victory to being raped. Twice.
It's the kind of gag NOW should vehemently protest. But the women's group likely won't. After all, Apatow is liberal, and his attacks were aimed at Trump.
RELATED: Top 11 Crazy Anti-Trump Rants from Shia LaBeouf
In a perfect world, a comedian should be allowed to say tasteless jokes without having to embark on an apology tour. Where Apatow crossed the line of common decency, though, is when he segued into some First Family material.
He first explained why First Lady Melania Trump is avoiding D.C. of late.
"Every day she's not in the White House is a day she's not getting f****ed by Donald Trump," Mr. Apatow said. "Wouldn't you stay away?"
Then he slipped in some jokes tied to Barron Trump.
"He f***ing gets it," the comedian said. "You ever see the look on his face when Trump's talking?" he asked. "People are like, 'Is there something wrong with him?' No! He knows his dad's a f***ing a**hole!"