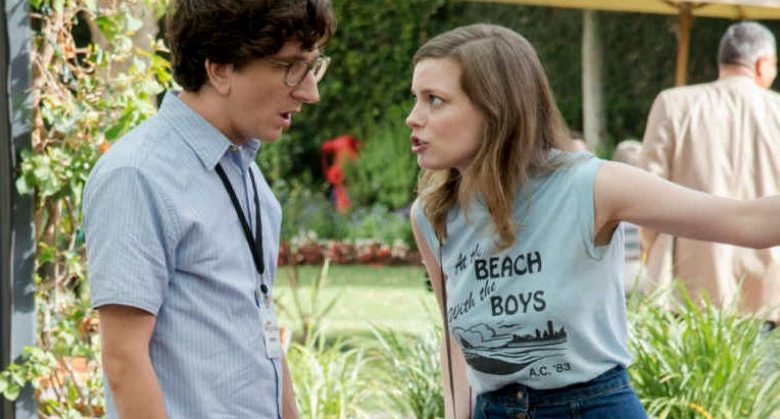 Rom-coms haven't been the same since the pair exited, stage left, following 1998's "You Got Mail.".
The format is all but abandoned now, You can thank Kate Hudson, (shirtless) Matthew McConaughey) and screenwriters who can't make people fall in love without the hackiest of plot devices.
"How to Lose a Guy in 10 Days?" We rest our case, your honor.
RELATED: Director Says Sex is Killing the Rom-Com
Now, comedy king Judd Apatow is wading into the rom-com waters. His new project, "Love," debuts Feb. 19 on Netflix. Here's the official synopsis for the 10-episode series:
Created, written and executive produced by Judd Apatow, Paul Rust and Lesley Arfin, Love follows nice guy Gus (Rust) and brazen wild-child Mickey (Gillian Jacobs) as they navigate the exhilarations and humiliations of intimacy, commitment, love and other things they were hoping to avoid. Love is an unflinching, hilarious and excruciatingly honest take on modern relationships.
Modern relationships need the rom-com more than ever. Tinder. Sexting. Facebook relationship status clashes. The game has changed radically over the past decade, and pop culture could use someone like Apatow to help make sense of it.
It's why the show's first full trailer is so … depressing. The actual series could be just what the pop culture landscape needed. Or, it might confirm what we've watched in the two-plus minute tease.
.
Here are seven reasons "Love" may not be the show hopeless romantics were waiting for…
The Guy's a Nebbish: Stop us if you've heard this before. A geek who's far from classically handsome falls for a beautiful woman who doesn't mind his Comic-Con tics or awful wardrobe.
Slackers Not Welcome: The main characters here look a tad too old to be dressing like hipsters.
Some Laughs Would Be Nice: If you're selling a rom-com by the guy who gave us "Knocked Up" and "The 40-Year-Old Virgin" you better bring the funny. The trailer is amusing at best.
Welcome to 2016: The essentials of romance don't change. The awkward first kiss. The tentative steps toward monogamy. Communication breakdowns. Falling in love today, however, involves so many tech upgrades and cultural power shifts it's almost recognizable to what our grandparents endured. The trailer doesn't touch on any of that.
More Meta Jokes. Really? Rust's character rants about how romantic movies lie about what it's like to fall in love.
The Pot Newbie:  This visual gag is as old as a Cheech & Chong movie.
The Wild Child Cometh: She's a free spirit who doesn't play by the rules. It's almost as cliched as the cop who refuses to follow orders.