Industry News
Opinion
Amy Schumer's Cancel Culture Fears Are Fake News
Progressive darling pretends her uber-woke comedy could crush her career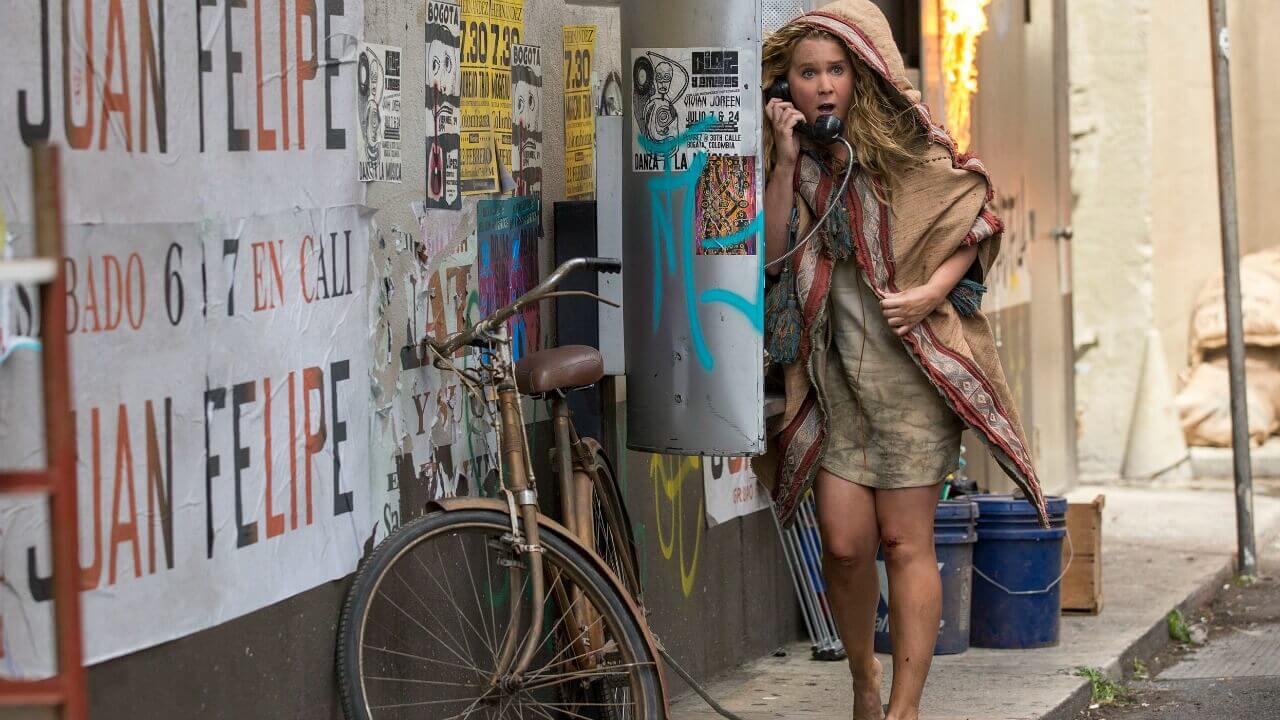 Amy Schumer nearly got canceled a few years back.
The "Inside Amy Schumer" alum made a box office splash with 2015's "Trainwreck." Hollywood, sensing her big-screen potential, quickly gave her another comedy showcase.
"Snatched" paired her with Goldie Hawn while leaning into Schumer's feminist brand. A mother and daughter run into trouble while traveling overseas, and wacky high jinks ensue.
Except the pair chose Ecuador as their destination, and woke critics called the film's plot racist.
Snatched | Official Trailer [HD] | 20th Century FOX
Now, Schumer fears she'll get canceled for good this time.
The far-left star is bringing back "Inside Amy Schumer" for one more season. The show, which originally aired on Comedy Central, raised her profile while earning huzzahs from traditional TV critics.
Sketches like the smart "Last F***able Day," shredding Hollywood misogyny and gave the series bite. Others, like a gun show sketch riddled with inaccuracies, curried favor with the Hollywood Left.
RELATED: WHAT AMY SCHUMER'S SHOCKING CONFESSION LEFT OUT
The new, five-episode season will bow on Paramount+. Schumer stirred up interest in the show's return via social media and comments shared with the press.
"I wanted to bring back 'Inside Amy Schumer' to burn any remaining bridges. 'Inside Amy Schumer' is returning for another season, and it's better than ever … You won't want to miss the show that will finally get me canceled."
She can't be serious.
View this post on Instagram
There's little chance Schumer will uncork a sketch that would draw the woke mob's wrath. Her comedy is aggressively liberal, and she's gone on record saying she only tells jokes that won't hurt audience members.
She told The Hollywood Reporter that she re-evaluated her comedy career and now sees the "harm in joking around about things that are harmful and taking more responsibility and having it not just be about trying to sneak into this boys' club."
Translation. You won't see anything in season 5 that will put her career in jeopardy. No mocking progressive politicians, Hollywood hypocrisy, pronoun usage or other topics her side of the aisle embraces.
It'll be more of the same, but perhaps some vulgarity to spike the comedic punch.
RELATED: AMY SCHUMER: TRUMP VOTERS 'CLUELESS KKK MEMBERS'
Some comedians deny the existence of Cancel Culture. Others actively cheer it on. The wise ones understand the risk it poses to their career and the culture at large.
Schumer is either clueless about how Cancel Culture works, or she's using it as a phony marketing ploy.
Either way, she'll be free to make a season 6 or 7 of "Inside Amy Schumer" if the mood strikes her.