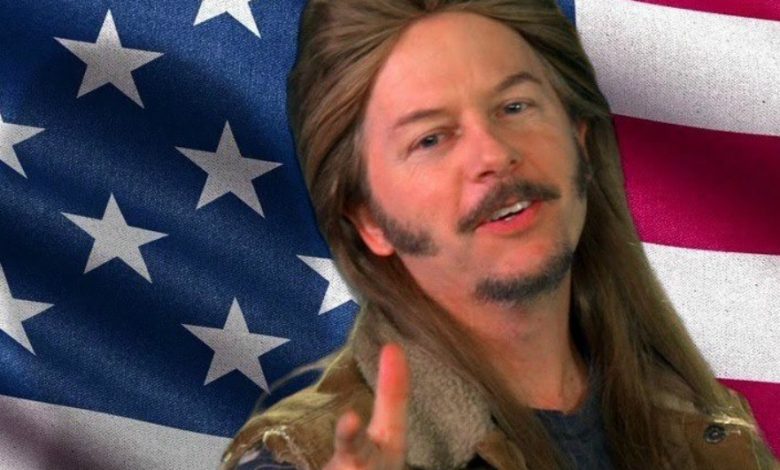 The sketch show never had much of an appetite for it in the first place. The premiere platform for biting satire went all gummy once Obama took office.
Yet some of "SNL's" notable alums have taken a different course. They've hammered the president in no uncertain terms.
RELATED: Hollywood's 'Funny' Obama SuperPAC
In the past, doing so would hardly be worth mentioning. Political comics torment the Commander-in-Chief, whoever it happens to be. That changed with Obama's election. Comics are overwhelmingly liberal, and they know jokes can have real-world ramifications. Consider the damage done to Sarah Palin's image by Tina Fey's sly impersonation.
The following "SNL" alums dared to disagree with the president.
Jon Lovitz
This "SNL" alum is best known for his Master Thespian and Pathological Liar characters. His off-screen perspective evolved when he became an entrepreneur. He opened his own Calif.-based comedy club and got a refresher course in Econ 101.
That made Lovitz view Obama's policies through a different lens. And he wasn't happy with what he saw:
"This whole thing with Obama saying the rich don't pay their taxes is [expletive expletive]. And I voted for the guy and I'm a Democrat. What a [expletive expletive]," he said in 2012.
Lovitz got attacked by liberals unaccustomed to comics attacking Obama. He held his ground, firing back with some rather conservative arguments in the process.
Jon Lovitz Nails Obama On Hannity
ANTI OBAMA SCALE: 8 out of 10
Dennis Miller
"SNL's" Weekend Update maestro greeted Obama's election with measured respect. Miller wanted to see what Obama had to offer before rushing to judgment. It didn't take long for the president to disappoint Miller, whose conservatism is marked by both reason and restraint.
He used his nationally syndicated radio show to hound Obama for years. Now, he does the same via his recurring segment on "The O'Reilly Factor." 
Miller periodically sends out this message on social media regarding Obama: "Don't blame me. I didn't vote for him."
ANTI OBAMA SCALE: 7 out of 10
David Spade
The "Tommy Boy" star isn't known for his politics. He's Joe Dirt, for Pete's sake. Yet he roiled liberals recently by declaring Obama is "too thirsty" for publicity after appearing on yet another TV show. The jabs struck a nerve, especially since most comics have avoided the president's sizable ego as a source of ridicule.
ANTI OBAMA SCALE: 4 out of 10
Victoria Jackson
The bubbly comedienne is no fan of Obama. Period.
"Of course, he hates America, he's not even American. His formative years were in Indonesia and he was a Muslim. It says it on his school records," she told Newsmax TV. "He doesn't do anything a Christian would do. He even makes fun of the Bible. He supports abortion, same-sex marriage, nothing that a Christian would, and he doesn't act like a Christian at all."
ANTI OBAMA SCALE: 10 out of 10
Rob Schneider
"Deuce Bigalow" himself is a proud liberal. He's still seen enough of Obama. He vowed to vote against him a second time back in 2012, calling him a "crappy president."
"If Obama gets back in there, all those people that are already entrenched in that system of bureaucracy are going to be more entrenched, so I'm for kicking them out and starting over," he said at the time.
ANTI OBAMA SCALE: 6 out of 10
Joe Piscopo
He did a killer Frank Sinatra and teamed with Eddie Murphy for some classic "SNL" moments. More recently, the New Jersey native announced he was leaving the Democratic party. That manifesto didn't mention Obama by name, but it was clearly implied.
RELATED: Spike Lee's 'Chi-Raq' – Obama Failed Us
"All I see is an American foreign policy led by a Democratic administration that is floundering when it comes to things like dealing with Iraq, Russia and Syria, inept when it comes to crises like Benghazi, and weak at the knees when it comes to protecting our strongest Middle Eastern ally, Israel."
Piscopo also declared ObamaCare would unravel before the health care overhaul's most serious problems emerged.
ANTI OBAMA SCALE: 8 out of 10
Dana Carvey
Carvey is both a brilliant mimic and hopelessly old school. He puts ideology aside to mock presidents right and left. How novel.
"I always grew up with 'question authority,'" he told podcaster Carl Kozlowski. "You go where the power is and you try to make fun of it."
He also applauded a fellow "SNL" alum during that interview.
"If you live in New York or L.A. and you're liberal and you're playing to a liberal crowd it's almost like a rally … it's not edgy," he says. "The true edge is what Dennis Miller did, and he's been brutalized for it."
ANTI OBAMA SCALE: 3 out of 10