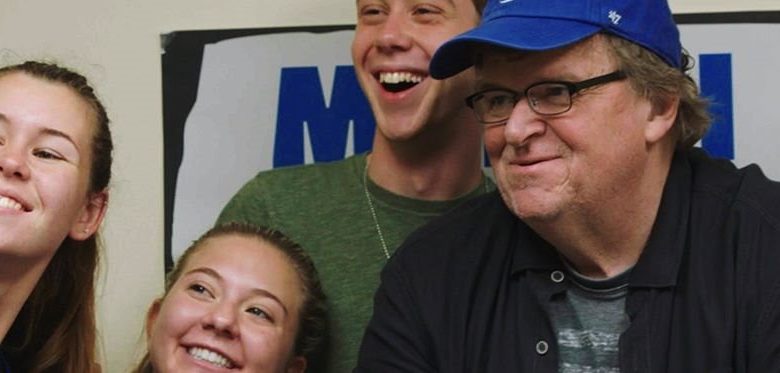 This critic once declared "Transformers: The Last Knight" was more than just a terrible, awful movie. The sequel represented the most painful movie-going experience of my professional life.
This year delivered something even worse. Really.
The following five films are awful, no doubt. Hollywood's lack of faith in storytelling is … disturbing. These movies represent a near total collapse in other categories, too.
The worst of the worst movies of 2018, though, is something to behold.
"Fahrenheit 11/9"
You knew any Michael Moore movie would be factually challenged, hopelessly one-sided and brimming with overstuffed conspiracies. Nothing can prepare you for this film, which demands scare quotes around the word "documentary."
It's cinematic garbage.
Michael Moore's FAHRENHEIT 11/9 : OFFICIAL TRAILER - In Theaters 9/21
It's fine to hate President Donald Trump. The Commander in Chief gives his critics plenty of ammunition. Trump routinely serves as his own worst enemy. What Moore concocts here is beyond absurd, and that's long before he plays the Trump Is Hitler card so aggressively even Judd Apatow might blush.
RELATED: HiT's Best Movies of 2018
We can get all the Trump hate we need online, typically via a tortured "Saturday Night Live" skit or crudely comic meme. "Fahrenheit 11/9" clocks in at a staggering 126 minutes. Let that soak in.
Peppermint
This toxic vigilante film did one thing right, and it was purely accidental. Its very existence proved the attacks on the recent "Death Wish" remake were 100 percent fake. All the people savaging that Eli Roth film as racist and reactionary looked the other way with "Peppermint." The two films share the same essential plot, but "Peppermint" brings half the nuance of Roth's joint.
Peppermint | Official Trailer | Own It Now on Digital HD, Blu-Ray & DVD
As for the movie, it's a debacle that wastes one of Hollywood's best action actresses, Jennifer Garner. "Peppermint" lacks coherent action, is mind-numbingly stupid and flits over the story's most interesting element: how did this wronged woman become a killing machine?
Seems an important element, no?
The 15:17 to Paris
What was Clint Eastwood thinking? Yes, casting the three real heroes to play the men who stopped a terrorist attack on a train bound to Paris proved a mistake. It's the rest of the film that makes even less sense.
THE 15:17 TO PARIS - Official Trailer [HD]
All you need to know about this clunker is you'll spend precious time watching characters take selfies. It's like being stuck watching a neighbor's vacation videos with no escape route in site.
The Cloverfield Paradox
Ooh, it's a "Cloverfield" film! Netflix rocks!
That euphoria lasts all of five minutes. A fine cast (Gugu Mbatha-Raw, Daniel Bruhl, Chris O'Dowd, David Oyelowo) labor to make some sense of this needless franchise extension.
THE CLOVERFIELD PARADOX | Trailer [HD] | Netflix
Take a gaggle of sci-fi tropes, blend a modest budget and nonsensical plot points, and you have a movie that should have gone the straight to DVD route. Netflix not only gobbled up the project but gave it a triumphant debut following the Super Bowl.
The last thing this clunker needed was more hype.
Venom
It's a hit … and a head scratcher. It's rare for a superhero movie to fall so flat these days.
VENOM - Official Trailer 2 (HD)
The team behind "Venom" nixed the character's compelling backstory, creating a lifeless one in its place. The tone wobbles between thriller and camp, the CGI is excessive and the action beats never thrill.
Oh, and it made buckets of cash and a sequel is a sure thing. Let's hope it avoids HiT's 2020 Worst Movie List.
Note: This critic didn't screen other Worst Movies of 2018 contenders, including "Robin Hood," "Dark Crimes," "Action Point, "The Hurricane Heist," "Gotti" and the latest "Harry Potter" profit grab.