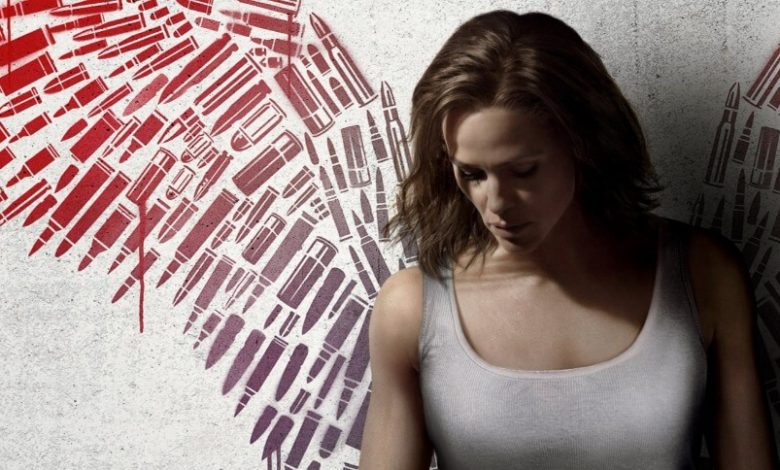 The reaction to the first "Death Wish" trailer was fast, furious and oh, so ugly.
The Bruce Willis remake of Charles Bronson's 1974 classic got pummeled by film scribes and reporters alike after its first teaser dropped.
Death Wish | Official Trailer 🎥🎞 | MGM
In no uncertain terms they blasted the trailer as:
Racist
Reactionary
Tone deaf
An NRA commercial gussied up as a feature film
Yet the very same elements are on full display in the new trailer for Jennifer Garner's "Peppermint," in theaters Sept. 7.
And there's barely any outrage from the usual suspects.
It was just a few months ago when sites like Slate aggressively connected the "Death Wish" remake to President Donald Trump in less than flattering ways. That wasn't the outlet's only complaint.
While the movies that created the genre—the ones Trump is so fond of—unabashedly present a vision of law-abiding white citizens menaced by black and brown lowlifes, the trailer only allows Willis to start shooting up black drug dealers once he's got a hospitalized black child to defend, and it winks at the angry-white-man cliché when a witness can only identify him to the police by saying he "looked like a white dude…."
it's not hard to imagine that there's a substantial constituency out there for people who want law-enforcement, civilian or otherwise, to shoot first and ask questions later. Or, better yet, never.
TheMarySue, arguably the wokest site on the Web, savaged the trailer as NRA propaganda.
While we have already covered this film, seeing it in theater previews so soon after the Las Vegas shooting reminded me that we are in a society that is in love with the idea of a lone gunman who comes in and kills bad guys, without any care for things like due process or rights.
Now, I love action movies and I'm not trying to say that we can no longer have violent films or even some gun-fu in films. The larger issue is that these films just act as though these characters are in the right for taking the law into their hands to avenge their dead wives, daughters, etc with no sense of the real carnage they are doing.
Also, the idea of an older white man going around delivering justice doesn't exactly bring my black ass any comfort.
BET dubbed both the 1974 original and the remake's trailer racist.
Now, with the trailer for the revamped 2017 version starring Willis being released, both fans of the original and those not familiar with it are bothered by the right wing message and change of setting from New York to Chicago as a problematic attack on minorities. Not to mention the main character is a white vigilante going on a killing spree in a hoodie.
For the record, Willis's character kills plenty of white villains in the trailer.
RELATED: Celebs Blame NRA (Again) for Latest School Shooting
Liberal film scribe Scott Mendelson of Forbes.com fame played the race card, too.
Fair or not, I can't think of a more tone-deaf idea in this political/social environment than white filmmakers remaking #DEATHWISH…

— Scott Mendelson (@ScottMendelson) August 3, 2017
The subsequent reviews were similarly cold.
Flash forward to this week's debut of the "Peppermint" trailer. Garner stars as a woman whose daughter and husband are killed by a vicious drug cartel. (Just don't call them animals, whatever you do).
Peppermint | Official Trailer | Own It Now on Digital HD, Blu-Ray & DVD
"What do I want? I want justice," Garner warns in the trailer's opening seconds. From there, we see her spending quality time with her family before tragedy strikes. She retreats for a while, licking her wounds and turning herself into a living weapon.
Why? To take out the trash.
That trash is the Garcia cartel, a lineup of Hispanic hoods far less diverse than the scum Willis recycled in the "Death Wish" trailer. These hoodlums are straight out of Central Casting, down to their garish tattoos.
Compare that to "Death Wish." The remake's teaser showed Willis defending a black child against vile drug dealers and, as previously noted, dispatching a rainbow coalition of thugs. An attempt, perhaps, to stave off "racism" accusations?
It didn't work.
The "Peppermint" trailer shows the law has its limits when it comes to the victims of violent crime. That's very similar to the premise powering "Death Wish" then and now.
Garner's character appears to hang several Cartel members from a Ferris wheel mid-trailer.
Reactionary! Facsist! (right?)
We then see her locking and loading a series of guns, a veritable arsenal that would make John Wick blush. It's almost like … an ad for the NRA. So where is the pearl clutching from film reporters?
The "Peppermint" trailer keeps piling on the SJW infractions.
"It's not a coincidence that the area is low crime. It's low crime because of her," someone says.
"At least somebody's doing something," another person adds.
Had the same been said about Willis' vigilante reporters might have marched on the studio's lot to shut the film down.
Here? Crickets.
"I will kill every one of you. And then I'll wing it from there," Garner hisses as the trailer closes. Arnold Schwarzenegger circa 1987 couldn't have said it any better. Nor could Willis. He tried all the same in "Death Wish," cracking wise as he pulled the jack out from a car where one of his targets lay trapped.
So … where's the media outrage over "Peppermint?" Did reporters run out of it? Or was said outrage just a pose to attack white males, the NRA and President Trump?
The only difference between the film teases? Garner is a woman. That's it. In fact, in many ways the "Peppermint" peek is meaner than "Death Wish." And the actress is white, too, which under other circumstances might be "problematic" for some reporters.
Even the racially charged attack against "Death Wish" director Eli Roth, who is white, doesn't repeat itself. "Peppermint's" French director, "Taken" auteur Pierre Morel, also is white.
It's not like some of the aforementioned sites ignored the "Peppermint" trailer. They covered it as breaking Hollywood news, ignoring what they wrote a few months back about the other vigilante film.
TheMarySue.com reacted to the new trailer as if it sat under the tree on Christmas morning.
When the trailer for Peppermint dropped today, all I could think was finally! After a long hiatus from action projects, Jennifer Garner is back and ready to kick some ass in her own John Wick-style revenge vehicle. The only question is, what took Hollywood so long to give this woman the role she deserves? The answer is: poor timing and Ben Affleck….
Jennifer Garner as a female Punisher? Shut up and take my money!
Slate.com, a reliably liberal site, had zero concerns about racism, vigilante justice or any other woke fear in "Peppermint." The site's critic cheered on the trailer sans hesitation.
…so it's a sure thing that Peppermint will be chock full of useful tips and tricks for criminals who might be considering getting on a celebrity's bad side. The film comes out on Sept. 7; adjust your celebrity-related-crime schedule accordingly.
Only the obscure site TheLily.com filed a grievance against "Peppermint," blasting the trailer for its Latino stereotypes.
Vanyaland.com makes the "Peppermint" – "Death Wish" connection, but scolds the latter for its racism (utterly false, see above) and "cock-rock sexism" (???).
Sometimes outrage is just another way of lazily attacking those with whom you disagree.
UPDATE: A sharp-eyed reader notes that Willis' politics, he leans to the right, may have influenced some of the online savagery against "Death Wish." Similarly, director Roth recently directed "The Green Inferno," a horror movie mocking social justice warriors.
---
Want more conservative Hollywood coverage? Like our Facebook page below!