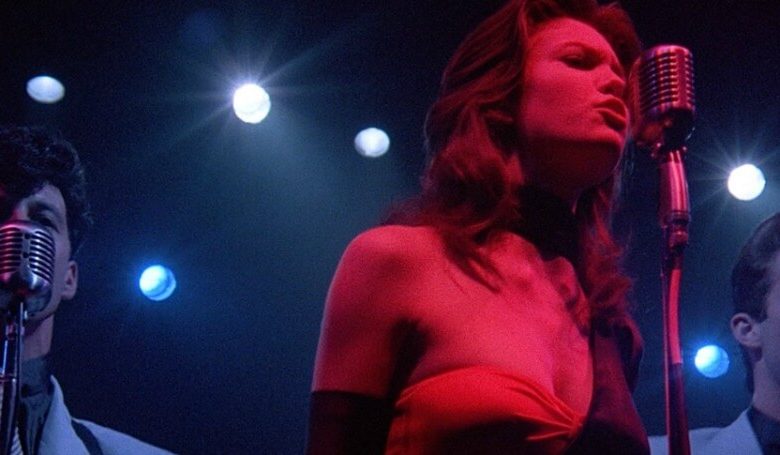 Nearly every movie Walter Hill has made is a western … of sorts.
The veteran filmmaker either makes literal horse operas or modern-day crime thrillers stuffed with themes, visuals and dialog that bleed into the frame from a John Ford picture.
Hill is a master at crafting distinctly masculine, bloody and iconic visions of men at war with one another and themselves, against the backdrop of rotting urban and old west decay. His works remain highly influential, as the variants of the neo-western genre, the "buddy-cop" movie and modern noir dramas have all been energized and revamped by his films.
Hill's Template One for the Ages
It's impossible to imagine the "Lethal Weapon" or "Rush Hour" movies without considering Hill's harsh, perfect "48 HRS." The Nick Nolte/Eddie Murphy pairing was not a gimmick but a character-driven match.
48 Hrs. (1/9) Movie CLIP - We Ain't Partners (1982) HD
Every recent western, from Antoine Fuqua's "The Magnificent Seven" remake to the magnificent "The Assassination of Jesse James by the Coward Robert Ford," should nod their Stetson in the direction of Hill's "The Long Riders."
Let's not forget the obvious influence Hill's spare, thrilling "The Driver" has had on Nicolas Wending Refn's "Drive" or that Mel Gibson's "Hacksaw Ridge" (as well as everything else Gibson has directed). Those films feel like extensions of Hill's uncompromising ability to hone in on why men make each other suffer.
Any cinephile who has been paying attention to the past 40 years will note that Hill's oeuvre is full of under looked gems. Although it's easy to praise the visionary qualities of his "Streets Of Fire [Collector's Edition] [Blu-ray]
," I draw a line in the sand every time someone declares it "a minor masterpiece." Still, while the film was a major financial failure for Hill in 1984, it has a passionate fan following.
Boy Meets Girl… With a Twist
As Hill has stated, the plot can be summed up as "The Leader of the Pack kidnapping the Queen of the Hop and Soldier Boy comes to her rescue." That perfectly cornball description underlines the film's 1950s pop tunes inspiration, as well as its '50s greaser, punk and middle America iconography.
"Streets of Fire" stars Michael Pare as Tom Cody, the "Soldier Boy" who returns to his beat-up city after an extended absence in the military. He discovers Ellen Aim, his rocker girlfriend (Diane Lane), has been abducted by the villainous Raven Shaddock (played with sinister panache by Willem Dafoe).
I draw a line in the sand every time someone declares 'Streets of Fire' 'a minor masterpiece.'
Click To Tweet
The opening titles declare this is "A Rock and Roll Fable" set in "Another Time, Another Place." Okay, we get it. Hill is fashioning a Rock and Roll "Star Wars." His film is set in a world that mixes and matches American pop culture, the 1950s, jukebox tunes, film noir, MTV and urban gangsters. It should work, since Hill may not be making a space opera but is creating a filmic amalgam not all that different in approach and traditional storytelling than George Lucas did.
Pare, for better or worse, was the Josh Hartnett of his generation (which is why it's so perfect that he played the older version of Hartnett's character in "The Virgin Suicides"). While Pare and Lane are too green here to succeed as anything other than symbols, Rick Moranis is excellent in the non-comedic part of Lane's jerk of a manager boyfriend.
The Dawn of Dafoe
Dafoe, coming off "The Loveless" to appearing as villains in this and  "To Live and Die in L.A.," was establishing his ability to mesmerize as the personification of unhinged evil. Eighties-era movie fanatics also get Lee Ving, the wonderful Amy Madigan, E.G. Daily and a pompadour-sporting Bill Paxton in supporting roles.
To give Hill the credit he deserves, he may have shaped his "rock and roll fable" for the MTV generation but stays firmly devoted to his love of westerns. Pare and DaFoe have a faceoff with dialog right out of a horse opera, with Pare's "Tom Cody, pleased to meet you" coming off like a John Wayne zinger.
RELATED: How 'Red Dawn' Perfectly Captures '80s-era Fear
Hill's love of cinema and experimenting with mix and matching genres comes across less like crass MTV bait (like "Footloose" and "Flashdance" ultimately were) and more like Francis Ford Coppola's meticulously designed, equally affectionate and unsteady cinematic mix tape, "One From the Heart."
Hill's film couldn't properly cater to MTV teens anyway. His vision is too stuck-in-the-50s, with biker movie clichés and music that skewers older, with bar rock and doo-wop tunes. Initially, it's a kick to see Lane performing a Meatloaf-like rock ballad, until you scan the credits and learn she's lip synching.
Aside from Dan Hartman's durable radio staple, "I Can Dream About You," the songs aren't all that great. The best thing about the soundtrack is Ry Cooder's excellent score.
Dan Hartman - I Can Dream About You
Releasing "Streets of Fire" on the heels of "Indiana Jones and the Temple of Doom" was a major misstep. So was undermining the tremendous appeal of Albert Magnoli's "Purple Rain," a similarly stylish, youth-baiting music drama that opened a month and a half later. While audiences turned their backs on Pare's Tom Cody, they ate up Prince's The Kid and his very own "Rock and Roll Fable."
"Streets of Fire" actually has less in common with Prince's rock bio than another 1984 summer movie that flopped and inspired a rabid cult following: W.D Richter's "The Adventures of Buckaroo Banzai: Across the 8th Dimension." While Richter (whose only other film to date is the underrated 1991 fantasy, "Late For Dinner") is in no way a filmmaker in the same caliber as Hill, both films exude a carefree attitude about the post modern, pop culture-infused and sealed off worlds they create.
Hill's film, like Richter's, exists in its own, original universe and is so self consciously hip you can also overlook how corny it is.
Where 'Streets' Got Its Cred
Hill's film is an oddity in his filmography. Yes, it's essentially a western, as all of his films are westerns (well, except for the Richard Pryor/John Candy vehicle "Brewster's Millions"). His odd medley of styles and genres evokes an amalgam of a cheap '50s biker fight flick and Michael Jackson's "Beat It" video.
An argument could be made that Hill's career get off-track and became erratic with the release of this and his subsequent films. Before "Streets of Fire," his filmography consisted of "The Driver," "Hard Times," "The Warriors," "The Long Riders" (his masterpiece) and "48 HRS."
The Long Riders (8/11) Movie CLIP - Shootout in Northfield (1980) HD
After "Streets of Fire", "Brewster's Millions," and the pretty-good Ralph Macchio blues drama "Crossroads," Hill made the popular but unloved hits "Red Heat" and "Another 48 HRS." He followed these attempts to return to the glory of "48 HRS." with "Trespass," an entertaining stab at a '90s take on "The Warriors."
Hill followed this with a trio of uneven westerns ("Geronimo: A Warrior's Tale," "Wild Bill" and "Last Man Standing"), a sci-fi epic he disowned that was re-cut and re-shot by others (the woeful "Supernova"), a prison boxing film he should have disowned ("Undisputed") and the belated comeback attempt, the Stallone revenge drama, "Bullet to the Head."
Bullet to the Head - Official Trailer [HD]
His gift for conveying darkened worlds of desperation and portraits of men expressing themselves (reluctantly or otherwise) through violence has never softened. Yet, Hill's exploring his trademark themes in more overtly commercial work has resulted in decidedly mixed films.
"48 HRS." may have been a surprise blockbuster and a breakout vehicle for Murphy but, like Hill's other films, it's tough as nails and never ceases to be a modern-day western. "Streets of Fire" has the gritty look but a wimpy center.
"Streets Of Fire [Collector's Edition] [Blu-ray]
" is one of those Shout Factory releases that will be nirvana for the film's fans and an exhausting, no-stone-left-unturned film class for everyone else. "The Making of Streets of Fire" is a lengthy, utterly thorough examination of every key scene.
While Dafoe and Moranis are absent from this and other these featurettes, Pare, Lane (in vintage interviews), Madigan (whose sidekick character never grew on me), Hill himself and dozens of other members from the production offer many choice anecdotes.
More, More More
For "Streets of Fire" completists, this initial documentary is more than enough. For those who know all the lyrics to "Tonight Is What It Means to Be Young," there's a second documentary, five vintage featurettes, the trailer, a photo gallery and the music videos (that only feature film clips- sorry, Dan Hartman fans!).
Once again, the Shout Factory team has outdone itself. By the time I got through all the extras, I felt as drained as Tom Cody likely did after his sledgehammer battle with Raven Shaddock.
Hill's film constantly overreaches but it sure knows how to entertain. The debate will rage on as to how it holds up next to his other classics. There's no denying the fury and ongoing fanaticism towards his "Fire."