Industry News
Opinion
Sigourney Weaver's Self-Own Is One for the Ages
'Call Jane' star's take on Republicans says plenty about Hollywood elitism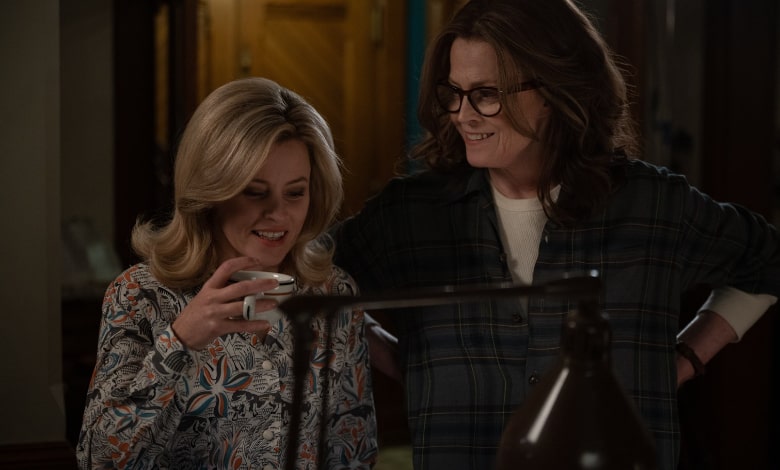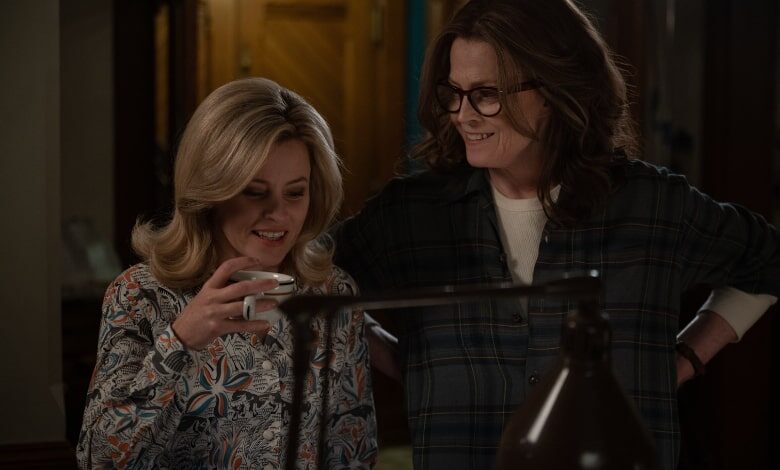 Sigourney Weaver is defying Hollywood ageism.
The industry can be cruel to women over 40, something "Inside Amy Schumer" famously roasted via her Comedy Central showcase.
Warning: Adult language.
Inside Amy Schumer - Last F**kable Day (ft. Tina Fey, Julia Louis-Dreyfus, and Patricia Arquette)
Weaver is busier than ever 43 years after her breakthrough role in "Alien."
The 73-year-old stars in "Call Jane," the industry's latest pro-choice drama. The film focuses on a woman (Elizabeth Banks) seeking an abortion prior to the Roe v. Wade Supreme Court decision of 1973.
The actress will also appear, albeit digitally, in "Avatar: The Way of Water." It's the belated sequel to James Cameron's blockbuster 2009 yarn. Plus, she romances Kevin Kline in the recent indie drama "The Good House" and appears in Paul Schrader's "Master Gardener."
Weaver spoke to the New York Times about "Call Jane," her early days in Hollywood and the political scene. The latter is notable for two reasons. One, she suggests multiple states rejected the "Call Jane" production due to its content.
That seems unlikely given the crush of pro-abortion movies made over the past decade. Plus, any such discrimination would have generated sizable press coverage.
RELATED: MEDIA CHEER 'SNL's' PRO-ABORTION CLOWN SKIT
She also shared her view on Republicans. She grew up in a conservative family, she says, but now she can't understand how Republican actors can ply their trade.
I think as an artist, we tell these stories about self-expression, about the people's welfare and how vulnerable they are, and I don't know how you could be a Republican and tell the stories that actors tell. I'm sure I'm wrong, I'm sure there are lots of Republicans that could, but you have to be able to play anyone, which forces you to have compassion for people with other positions and reinforces your conviction that people need freedom.
She suggests Republicans lack compassion for the less fortunate. That may come as a shock since multiple studies show conservatives donate far more than their liberal peers. And that doesn't include the countless volunteer hours from Red State types.
It's insulting and ignorant.
She also conveniently forgets major conservative stars like Clint Eastwood, whose storytelling chops have earned him five Oscars so far. Or Jon Voight, the Oscar-winning star of "Coming Home," "Midnight Cowboy" and "Ray Donovan."
She admits she's wrong about her views before doubling down on them.
Actors, she correctly notes, must have compassion for the people they bring to life on screen. Stars often share how they find the humanity in even the worst characters, like serial killers and pedophiles, to create great art.
Yet she admits to having little of it for conservative Americans.
'have compassion for people with other positions'
It's a self-own of epic proportions, but the New York Times interviewer just lets it go.
She's not alone in her disgust for Republican artists. Ben Affleck once confessed to his unease at watching Republican actors at work.
"When I watch a guy I know is a big Republican, part of me thinks, I probably wouldn't like this person if I met him, or we would have different opinions. That s–t fogs the mind when you should be paying attention and be swept into the illusion."