Industry News
Why Sebastian Maniscalco Won't Mock Trump (Or Biden, for That Matter)
The comic superstar shares a simple reason for his aggressively apolitical routines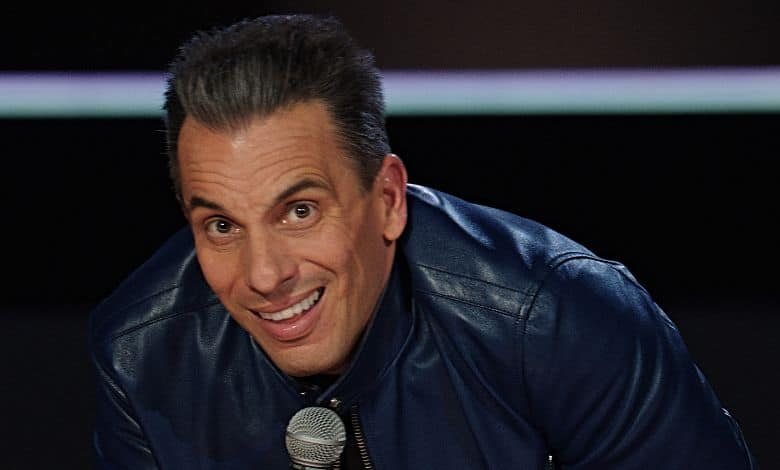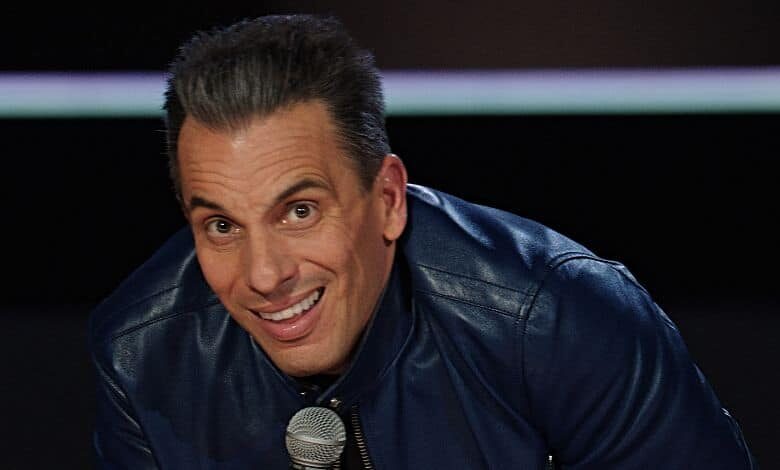 Sebastian Maniscalco is the anti-Andrew "Dice" Clay.
Clay crushed the comedy scene in the early 1990s with a hyper-masculine shtick meant for mature audiences. He famously sold out Madison Square Garden two nights in a row, a feat few modern comics can match.
Maniscalco's act is 98 percent clean, and he still sold out MSG four times (to date).
Sebastian Maniscalco Standup Special: Stay Hungry | Official Trailer [HD] | Netflix
The comedians have some things in common, though.
Clay seamlessly slid from the stand-up stage to the big screen, excelling in films like "Blue Jasmine" and "A Star Is Born." Maniscalco also made the transition to film, landing roles in "Green Book," "The Irishman" and an upcoming feature with Robert De Niro playing his character's dad.
Both comics also avoid politics on stage. That didn't seem revolutionary in Clay's era, a far cooler political climate. Avowing partisan laughs today can set a comedian apart from the pack. And it's exactly where Maniscalco wants to be.
The "Stay Hungry" comedian, on his first tour following the pandemic, told the crowd at a Pollstar Live! event on June 16 why he avoids partisan gags.
"What I'm providing for the audience is a little escapism from everyday life, to not only laugh at my experiences with my family but things from their life … I keep it very personal, I don't get into current events or politics, that's nauseating to me. Whatever a president who is in office is doing is not funnier than what my father is doing. When you get bombarded with politics all day long, I think the last thing you want to hear is some comedian saying what he thinks about the situation. I just want people to leave with a smile."
That strategy, and his innate gifts, have made him one of the country's most popular comedians. It also might put a target on his back. Fellow comic Kevin Hart follows a similar credo when it comes to his stand-up material. On or off stage, Hart is unifying, positive and (mostly) apolitical.
That likely hurt him when old, angry jokes about being gay "resurfaced" after he was named the next Oscars host in 2018. He gave up the assignment under cultural pressure, and it's likely his apolitical stance played a role in the matter.
After all, fellow comic Jimmy Kimmel's problematic past is more profound, yet he's hosted the Oscars twice and the Emmys three times, the most recently last year.
RELATED: Comedians Against Comedy: TheWrap Comics Applaud Cancel Culture
Maniscalco might be targeted for another reason. He may be aggressively apolitical, but he's poked the woke bear before and is no fan of Cancel Culture. The former happened during his MTV VMA awards monologue.
The latter?
Here's him eviscerating the Cancel Culture mindset after the cartoon character Pepe Le Pew got memory holed.
"Instead of eliminating this stuff … can't you just say it and leave it there? If you wanna watch it, it's up to you. Why do we have to take the guy out of there?