Industry News
The Wait Is Over for Sebastian Maniscalco
Comedy's most physical performer announces new tour - 'Nobody Does This'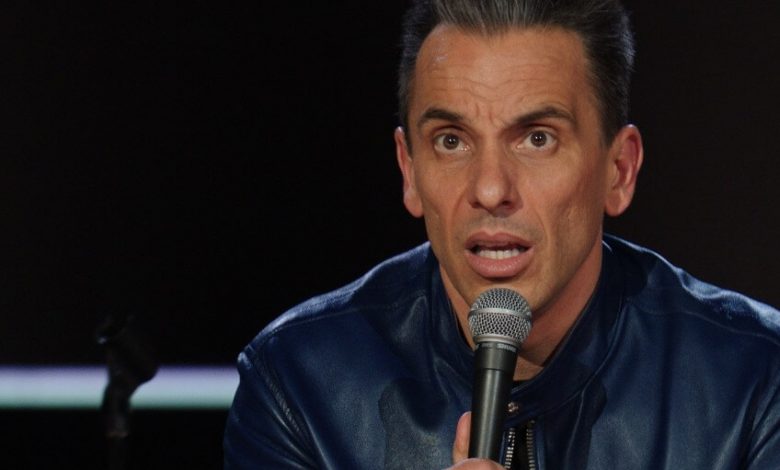 Some comedians are having second thoughts about life as a touring stand-up in the pandemic's wake.
Comedians like Nick DiPaolo and Joe DeRosa told podcaster Chrissie Mayr the lockdowns made them re-evaluate life on the road. They'll still bring the funny, of course, but they'll lean harder on podcasting and other platforms in the coming months.
Not Sebastian Maniscalco.
The stand-up-turned actor ("Green Book") is still itching to tour like before. And now, with the pandemic easing and government-imposed lockdowns fading in many states, it's time to do just that.
NOBODY DOES THIS TOUR ANNOUNCE
Maniscalco took to his YouTube page to announce the "Nobody Does This" tour, coming presumably soon.
"I got a lot to talk about," the comedian quipped as part of the announcement, adding he had little interest in playing to a fraction of his usual crowds separated by "17 feet."
Maniscalco is one of the rare comics to repeatedly sell out Madison Square Garden.
The comedian's previous work can be seen on Netflix and Amazon Prime. His specials blend richly observed gags, primarily clean and apolitical, with his energetic pantomimes. A Maniscalco performance is akin to an aerobic workout.
Tickets go on sale starting Wednesday at SebastianLive.com. (Promo Code: "NOBODY")
Maniscalco kept busy during the pandemic with an unnamed TV project and his "Pete & Sebastian Show" podcast. The duo breaks down their marriages, parenting woes and more arcane moments on the free-wheelng show. Co-host Pete Correale, a writer on Netflix's "The Crew," is a fellow stand-up comic with a similar blue collar intensity to his on-air partner.
The Pete & Sebastian Show - Episode 457 [FULL]
Maniscalco isn't political by nature, but he has poked fun at woke culture in ways that angered Social Justice scribes. His 2019 MTV Video Music Awards gig drew withering reviews from liberal writers for mocking Millennials and "safe spaces."
More recently, Maniscalco dressed down Cancel Culture scolds with a blast of common sense.