Industry News
Opinion
Tucker Carlson, Nick Searcy Target Extreme Media Bias
'Patriot Purge' and 'Capitol Punishment' shame reporters, empower Americans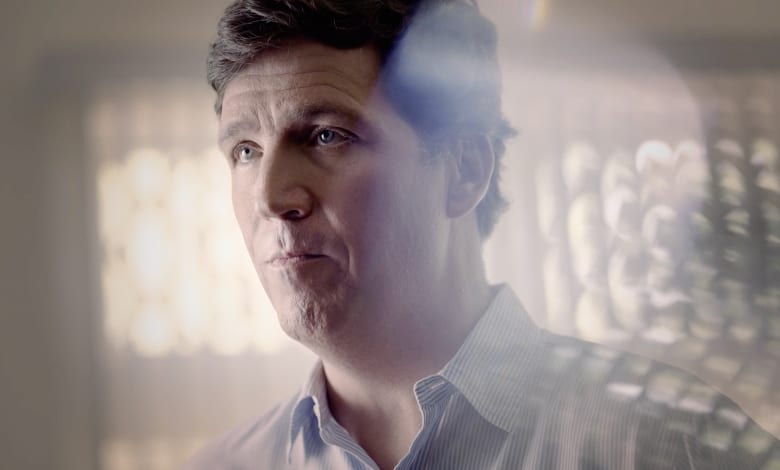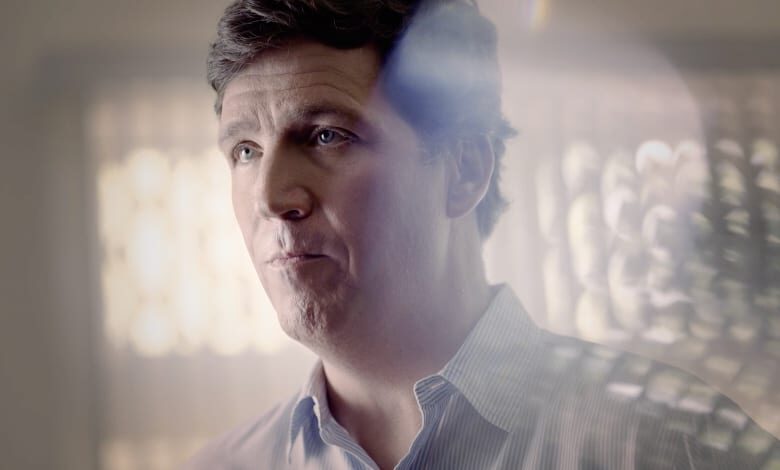 The current, corrupt press corps is opening new doors for free-thinking capitalists.
Media bias went nuclear during the Age of Trump, and reporters chose to double down on their liberal loyalties once Joe Biden took the oath of office. Even progressive journalists like Glenn Greenwald and Matt Taibbi started calling out the problem.
Remember how the media fought back against the Hunter Biden laptop story rather than attempt to verify it before Election Day? Or how news outlets ignored the young Biden's use of the n-word, while burning endless calories punishing country crooner Morgan Wallen for using the toxic word once?
That empowered right-leaning news sites like The Daily Wire to break stories others refuse to even admit.
Daily Wire Exposes Loudoun County Sexual Assault Scandal
It convinced comedians such as Joe Rogan to shame outlets for sharing Fake News sans apology.
Megyn Kelly, unfairly chased from her NBC perch, reimagined her career as a tough, truth-telling podcaster.
The media's downward spiral also allowed Tucker Carlson and Nick Searcy to get closer to the truth on their own terms.
RELATED: Here's the Skinny on Liberal Media Bias in Entertainment Reporting
Fox News' Carlson does just that via his nightly platform, but he recently released a docuseries detailing the government's overreach regarding the Jan. 6 riot.
"Patriot Purge" may be one-sided, but it's hard to dismiss much of the testimony gathered during the three-part series. Footage of protester Ashli Babbitt getting shot by an unnamed police officer is chilling, and yet for many it's the first time they absorbed that footage.
The ferocity of media attacks on "Patriot Purge," sight unseen, spoke volumes.
Rep. Liz Cheney lashed out at Fox News and Tucker Carlson over the primetime host's "Patriot Purge" docuseries on the Jan. 6 riot. https://t.co/Sf2pTAWEaW

— TheWrap (@TheWrap) October 28, 2021
Americans can read headlines about the officer in Babbitt's shooting getting cleared of all charges. It's something else to watch the shooting sans media filter.
That nauseating video is also part of Searcy's new documentary, set for a Thanksgiving Day release.
RELATED: 'Halloween Kill's Star Connects Sequel to Jan. 6 Riots
"Capitol Punishment" features Babbitt's fatal shooting along with testimonials ignored by mainstream media outlets. We meet Trump supporters who, after appearing in and around the Capitol on Jan. 6, endured overzealous FBI raids befitting a criminal mastermind, not a citizen who happened to be at a protest.
One girl describes how the FBI handcuffed her during its raid of her family's home. Why would any law enforcement official cuff a little girl … ever?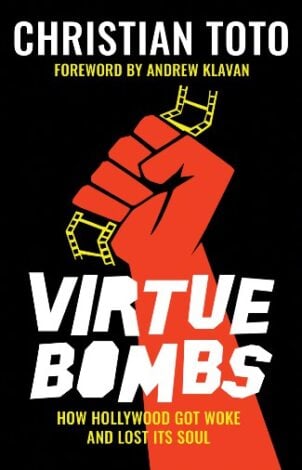 You won't find mainstream documentary filmmakers defending Americans caught up in the Jan. 6 riot. Nor will anyone create a moving testimony to Babbitt, a U.S. Military veteran shot and killed without a warning or threat to anyone's immediate safety.
It's why Searcy, who joined the greater Jan. 6 protest in person and saw thousands of law-abiding citizens protesting peacefully, spearheaded the project.
It makes sense for Carlson to expand his Fox News empire into documentaries. He has a massive fan base, powerful connections and a flair for the dramatic.
He's also about to uncork a similar documentary tied to the media malfeasance around the Kyle Rittenhouse trial.
Transitioning to documentary filmmaking seems a logical step, and with the rising Fox Nation streaming platform he has a place to share his vision.
His new film connects some dubious dots, unfortunately, but it digs deeper into matters than most media outlets even tried.
Searcy previously shamed Hollywood and the media with his indie film hit "Gosnell." The drama, starring Dean Cain, Searcy and AlfonZo Rachel, depicted the ghastly procedures conducted by a Philadelphia abortionist that would make even Planned Parenthood donors wince.
GOSNELL: The Trial of America's Biggest Serial Killer (Official Trailer)
The media famously ignored Gosnell's horrific crimes, illustrated in the drama by an empty bench reserved for court reporters. Hollywood, Inc. could have told Gosnell's story via a narrative film or documentary but chose to look the other way.
The crimes didn't fit the media's pro-abortion narrative.
Something similar is happening with the Jan. 6 riot, and the "Justified" standout moved quickly to make "Capitol Punishment."
"Patriot Purge" alleges Jan. 6 detainees are being beaten by prison guards. "Capitol Punishment" depicts aggressive tactics aimed at Americans who saw fit to protest what they saw was an illegitimate election.
True? False? A fair-minded journalist might be curious to find out. The allegations, if true, would stain the Biden administration and make Americans feel more charitable toward those who entered the Capitol building earlier this year and left destruction in their wake.
So the story never gets told.
Except now, thanks to Carlson and Searcy, it will get a fair hearing.