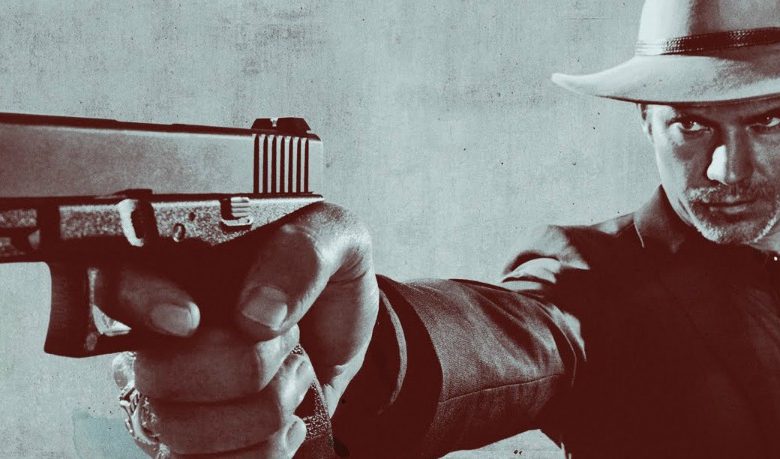 FX kicks off the sixth and final season of "Justified" at 10 p.m. EST tonight.
Like many great modern shows, series creator Graham Yost is opting to leave the stage without overstaying his show's welcome.
Walton Goggins on Playing Boyd Crowder in "Justified" | The Rich Eisen Show | 2/20/20
We'll still miss Raylan, played with panache by Timothy Olyphant, along with the great cast of "Justified" characters (Nick Searcy, Walton Goggins and Joelle Carter to name three standout performers).
Here are five reasons why TV won't be the same without him and his omnipresent hat:
He's No Typical Ladies Man: Yes, our flawed hero has bedded a number of gorgeous gals during the show's run. Despite his good looks, charisma and power Raylan always seemed vulnerable when the lights turned low. That's not easy to pull off, but Olyphant exuded a crushed sense of self despite his ability to wriggle out of troublesome clutches.
His Battles with the Boss Are Legendary: Wouldn't you know Raylan doesn't always see eye to eye with his supervisor, Art Mullen (Searcy). Talk about clichés. Yet the characters' dynamic never devolved into the obvious story lines. Their complex partnership is just one example of how "Justified" defied convention … and kept us engaged.
He's a Man of Action: We live in an era where hashtags do the heavy lifting for us, be it over celebrity dustups or terrorist kidnappings. Not Raylan. He doesn't blindly rush into battle, but when lead needs to be slung he's there to do the dirty business.
He's Got the Gift of Gab, too: How could any character compete with the witticisms flowing from Boyd Crowder, Goggins' crowning achievement to date? Turns out Raylan isn't a slouch when it comes to snappy comebacks or philosophical bromides that need a few minutes to breathe … and sink in.
He Respects Kin and Community: Raylan helped bring down Mags Bennett (Margo Martindale), an ornery foe from "Justified's" second season. He always treated her with deference even during their final, fatal confrontation. It mirrored the respect he showed his very flawed family members (Arlo!) as well as the Kentucky hoodlums giving him heck on every other episode.