Industry News
'Oath' Has Trump-like Gov't Arresting Liberal Celebs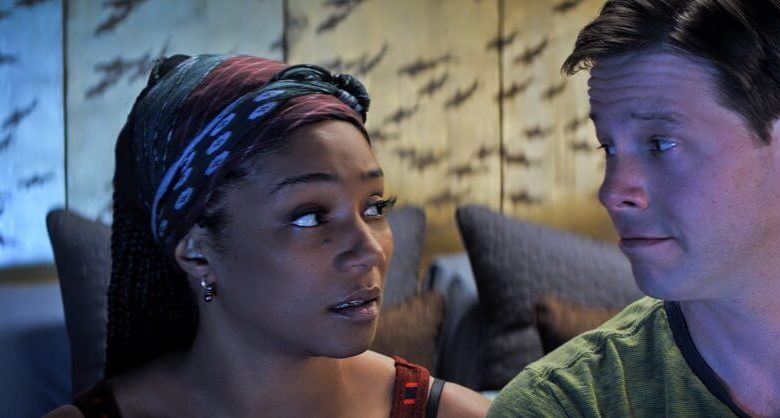 Trump Derangement Syndrome is very real in La La Land.
The film industry reliably supports Democrats, typically en masse. The Age of Trump, however, fueled something different and harder to explain from industry dwellers. Stars now besmirch elements of the GOP in ways that would have shocked stars from past generations.
Two quick examples:
That's not standard political discourse.
Enter "The Oath." The new comedy, from writer/director Ike Barinholtz ("Blockers"), offers a timely subject bursting with satirical potential. The comic actor stars as a progressive news junkie who squares off against his conservative family members during Thanksgiving dinner.
The Oath Teaser Trailer (2018) | 'Thanksgiving' | Movieclips Trailers
The film's production notes offer a glimpse into the film, hitting select theaters Oct. 12 and going wide Oct. 19.
Some mild spoilers follow:
The story follows Barinholtz's character aghast at a new government "suggestion" that citizens sign a "Patriot's Oath." Citizens aren't compelled to sign, but he worries there may be more to the proposal than meets the eye.
In short order critics of the measure start disappearing, including high-profile progressives like actor Seth Rogen.
Sounds like "The Oath" might pack some star-studded cameos.
This October will YOU sign The Oath? @TheOathMovie pic.twitter.com/x7vU3djLCp

— Ike Barinholtz (@ikebarinholtz) August 30, 2018
Barinholtz says in the film's notes he conceived of "The Oath" shortly after President Donald Trump's shocking victory over Hillary Clinton.
"I've always been interested in the Hollywood blacklist and the McCarthy hearings," he says. "The idea of demanding blind loyalty from citizens is something that I find strange and terrifying, and I started seeing shades of it in Trump."
He doesn't mention how his fellow stars served up something remarkably similar several times during President Barack Obama's White House days. Nor is he concerned about a new Blacklist targeting conservatives within his own industry.
The first time writer/director adds that every time he thought he pushed the story too far reality caught up with his screenplay.
"I kept thinking, is this possible? Could things ever get as crazy in our country as they are in the script? And then I'd turn on the TV news and be like, yep! We're good!"
The filmmakers insist the film isn't ideological in nature. Yet some of their comments cast doubt on that stance. Producer Raymond Mansfield says his team shot the film as quickly as possible so it could hit theaters before the midterm elections.
Hmmm.
"The goal wasn't to choose a political side," co-producer Sean McKittrick says.
To prove that point, Barinholtz describes his character as "the worst version of a liberal I could come up with, even though he's ultimately proven right in the end."
Hmmm.
Carrie Brownstein, who plays the sister of Barinholtz's character, has lofty goals for the comedy.
"So my hope is that this movie will make people think about what the middle ground might look like. How can we find commonality? How can we reach and acknowledge the goals that we share?" she asks.
That would be more than welcome from an industry that greeted President Trump's rough elbow rhetoric will equally coarse attacks.
Can the first time writer/director pull off such a feat? Barinholtz's Twitter feed routinely eveals his rage against President Trump.
Also later tonight Mike (CIA BOSS) Pompeo will issue a statement saying I CAN find my asshole with a map https://t.co/a7k5iG0gVg

— Ike Barinholtz (@ikebarinholtz) September 4, 2018
He's an unlikely choice to deliver a truly fair and balanced comedy. It's certainly not impossible. Playwright Eric Pfeffinger isn't a MAGA hat type but his play "Human Error" proved both hilarious and balanced.
Could "The Oath" end up being the movie we need now … more than ever?