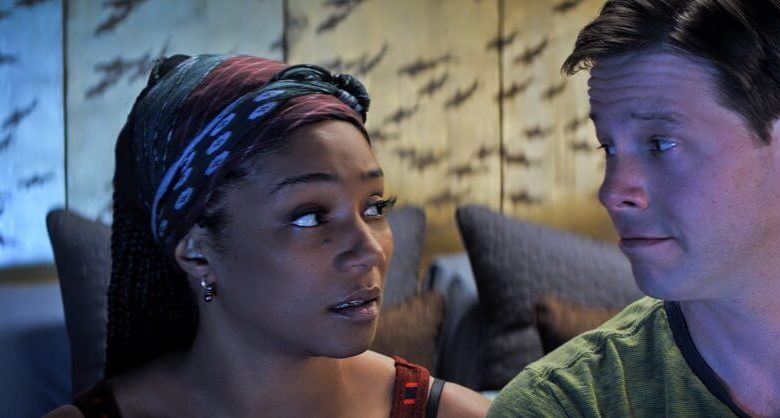 Suffice to say we won't be seeing "The Oath 2: Pence's Revenge" anytime soon.
Writer/director Ike Barinholtz's coal black comedy crashed at the box office this weekend. That's after two weeks of pathetic sales, mind you.
"The Oath's" box office collapsed by 92 percent, earning $192 per screen. That's mostly because the film shed 207 theaters due to tepid ticket sales during weeks one and two. The film's three-week total stands at $387,390.
RELATED: 11 Times Stars Wished or Imagined Trump Dead
The film's marketing plan had "The Oath" opening in select theaters and, assuming brisk ticket sales, moving into more theaters. The opposite happened.
For comparison's sake, the documentary "Free Solo" hauled in $1 million over the weekend from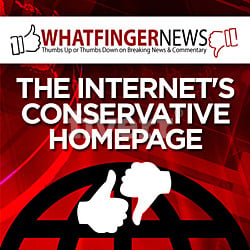 roughly 400 screens. Those numbers represent its fifth week of release.
"Gosnell," a film with a tiny marketing budget and almost no mainstream media coverage, made $389,467 on 416 screens for a total of $3.2 million in three weeks, according to boxofficemojo.com.
Apples and oranges? Of course. Then again, a documentary shouldn't whup a political comedy tackling our fractured age. Nor should a micro indie most movie critics ignored.
Did the film's choice of targets seal its fate?
"The Oath" savages President Donald Trump without naming him. The story follows a "Patriot's Oath" program meant to make ordinary citizens loyal to the Commander in Chief.
The Oath Teaser Trailer #1 (2018) | Movieclips Trailers
The story starts with a liberal couple inviting conservative family members over for Thanksgiving. It only gets more heated from there.
Barinholtz, who stars in the film alongside Tiffany Haddish, told HiT his film doesn't mention Trump but that's its intended target. His intentions are clear in the film, which leans decidedly to the left even if it mocks the main liberal character as a jerk.
A jerk whose fears are wholly justified, by the by.
View this post on Instagram
The film's awful performance is astonishing when you take several factors into account:
The Resistance has helped boost the fortunes of "The Late Show," "Saturday Night Live" and Hulu's "The Handmaid's Tale."
Haddish's star couldn't be any hotter right now. She just appeared in the hit comedy "Night School" and shocked box office analysts by making "Girls Trip" one of the year's biggest surprises.
The film earned plenty of media attention, including full profiles in The Hollywood Reporter, Collider and RogerEbert.com.
And then there's the X factor.
Barinholtz wrote the film based on his own Thanksgiving Day squabble. He poured plenty of himself into the film, including his obsession with the news cycle. He also had plenty of famous friends rallying their social media accounts on the film's behalf.
RELATED: 7 Celebrities Trump Absolutely Broke
And then there's his own Tweets, which sound like the character he plays in "The Oath" sans filter.
As an American Jew I feel nauseous. And if you support Donald Trump you should too because this shit is on YOU. IT'S YOUR FAULT. Remember that tonight as you're trying to go to sleep

— Ike Barinholtz (@ikebarinholtz) October 27, 2018
Donald Trump and Republicans don't give one shit if you live or die https://t.co/DqvKF23xxk

— Ike Barinholtz (@ikebarinholtz) October 24, 2018
The irony is that Barinholtz says he's not a fan of stars who share unhinged political rhetoric. He didn't think it moves the needle against Democrats, but he preferred a more sober approach.
His Twitter feed suggests otherwise.