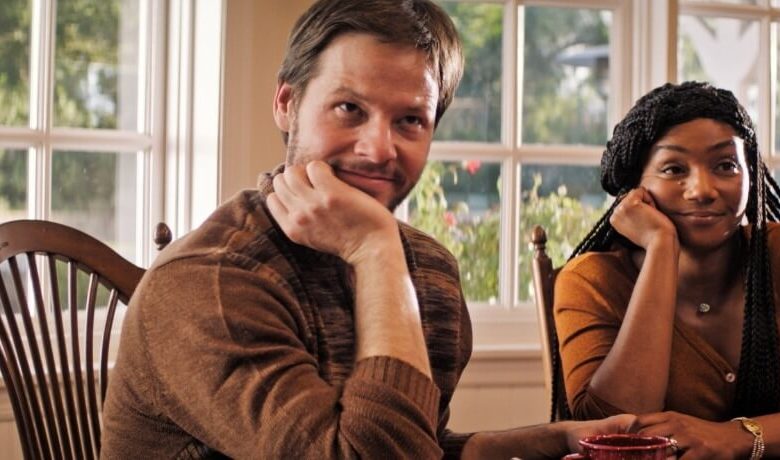 Here's one of the Trump era's lamest bromides:
[Insert Movie or TV Title] is what we need now more than ever.
In the case of "The Oath," there's a kernel of truth to the phrase. The jet black comedy combines our fraying social fabric with an obsession over the Trumpian news cycle.
Add a reliable second banana, Ike Barinholtz, with red-hot comic Tiffany Haddish, and the jokes practically write themselves.
So why do we cringe far more than we laugh?
The Oath Teaser Trailer #1 (2018) | Movieclips Trailers
Barinholtz,who wrote and directed the film, stars as Chris. He's a smug progressive who can't stop reading about the latest presidential decree. The unnamed leader installed a "Patriot's Oath," a voluntary measure complete with tax incentives for those who sign on.
It's nothing less than creeping authoritarianism, Chris tells everyone within earshot. That include his wife, Kai (Haddish), who puts up with his manic news addiction … to a point.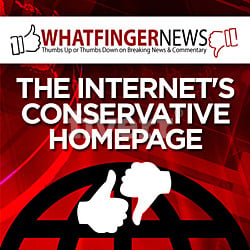 She demands he holster his smart phone for the Thanksgiving holiday. And she means it.
Why?
Chris' conservative relatives are coming to dinner, and she doesn't want anything to spoil the festive mood. If you've followed some hard-left pundits on Twitter you know holidays are "ground zero" for woke lectures.
"God that I don't believe in, give me the strength to make it through three days," Chris prays, one of the film's more self aware moments.
That isn't the only problem looming for Chris and co. That "voluntary" oath isn't what it seems. Liberal stars like Seth Rogen have gone missing? Who's next?
View this post on Instagram
Thanksgiving dinner is the newest front in the culture wars. Too bad Barinholtz doesn't look beyond the surface, from Republican characters ripped from Central Casting to liberals basking in their own righteousness.
We have the oafish Republican brother (Jon Barinholtz) who spits out Hannity-sized talking points. In case you don't instantly despise his brother, you will when you see him pick his scaly feet and then dig into a bowl of chips with the same hand.
The brother's girlfriend (Meredith Hagner) is worse, one of a long line of interchangeable blondes who might make a Fox News host retch.
Chris' parents are kindly enough, although they naturally gravitate toward Blue Collar Comedy stylings. Because that's the first character trait you picture under the circumstances.
RELATED: Liberal Critics Torch Anti-Trump 'Murphy Brown'
The bigger problem looms in the film's fractured second half. This isn't a comic dissertation on the red/blue state divide. It's a home invasion movie gussied up as a dictatorial fear machine.
Agents from the CPU (Citizens Protection Unit) stop by Chris' home, turning an already ugly event into, well, the rest of the movie.
Watch this exclusive clip from @theoathmovie! https://t.co/L9Fjhr31sk

— POPSUGAR (@POPSUGAR) October 8, 2018
Barinholtz's first feature isn't afraid to show his character's ugly side. The ideological deck is still stacked in his team's favor.
"We are right and he is wrong," Chris says of his conservative kin, just in case that message wasn't crystal clear. That's after watching a skinhead assault random motorists, a black congressman get handcuffed for burning the oath paperwork and an older white male berates restaurant patrons for not being patriotic enough.
The brewing vlolence would make Antifa blush.
A sharper, more balanced production would have kept the oath subplot in the background and let the ideological wars commence. Not "The Oath." And when the story swerves into the president's draconian policy the film becomes as uncomfortable as Clinton HQ on Election Night.
Screaming. Caterwauling. Bloodshed. It's all here, and it's uncomfortable to watch.
RELATED: Conan Calls Trump Supporters Nazis
President Trump is never mentioned in "The Oath." He's the reason for the season all the same. The "Patriot's Oath" is the fever dream liberals endure while watching his administration in action, as much as "The Handmaid's Tale" allegedly shows life during Trump's second term.
Only America circa 2018 looks pretty much like three years ago, save a few more red hats.
"The Oath" ends on a cheat, allowing the story to steer clear of the challenging questions raised along the way. It's a fitting way to wrap a movie with oodles of promise but very little to recommend it.
HiT or Miss: "The Oath" squanders an opportunity to unite us with laughter and explain why we can't get along with our neighbors as we once did.