Interviews
'Oath' Director: Yes, Fascist Comedy Is About Trump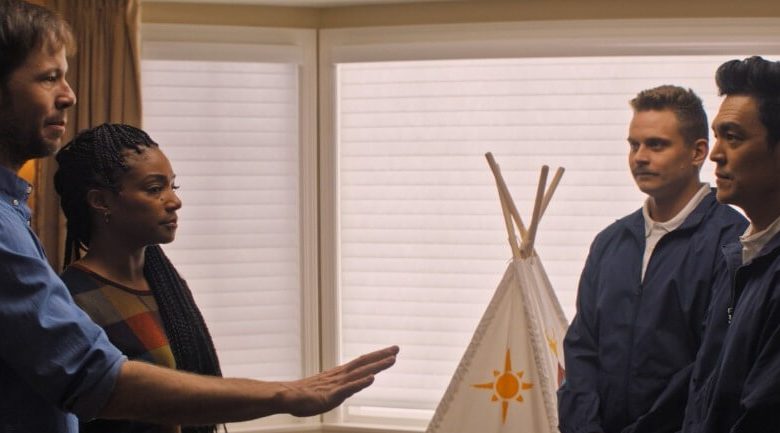 You're not going to like Ike Barinholtz's character, a liberal named Chris, in "The Oath."
That's no accident.
The actor craved some ideological balance for his political satire.
"After I wrote the first draft I thought, 'there's something missing here,'" says Barinholtz, an avowed progressive. "If Chris is the most liberal person in this movie … and he behaved in an exemplary manner, that would be a very boring movie. It wouldn't make for good satire. It would be preachy."
So the version of Chris audiences will see Oct. 19 is, well, a jerk. He threatens to ruin Thanksgiving for his out-of-town family members.
Sound familiar?
The Oath Teaser Trailer #1 (2018) | Movieclips Trailers
"The Oath" follows a liberal couple (Barinholtz, Tiffany Haddish) who invite his conservative parents and brother over for the holidays. The visit coincides with the president's "loyalty oath." The voluntary measure offers tax benefits for those who sign on the dotted line.
Naturally, Chris abhors the oath for its Orwellian veneer. It's hardly the only conflict facing his family as the holiday approaches. The titular "Oath" has more teeth than anyone imagines.
RELATED: Comedy Central Inc. Calls Trump Administration Racist
The comic actor followed the "write what you know" saw for his directorial debut. The story emerged from an argument he had at his own Thanksgiving soiree, even though the partisan balance was in his favor.
View this post on Instagram
He also used his own marriage when fleshing out the main couple's chemistry. Haddish plays Chris' sensible wife, whose mature take on politics keeps Chris' mania in check.
"We're both very politically aligned. I'm much more passionate about it. She's more staid and reserved," he says of his bride.

The former MADtv regular contends real life kept overlapping "The Oath." Consider headlines suggesting President Donald Trump demanded loyalty from his inner circle. That came following several leaks from within his administration.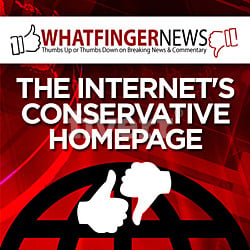 Or how, during the 2016 campaign, the candidate asked his supporters to vow to vote for him on Election Day.
RELATED: FLASHBACK: Stars Pledge Allegiance to Obama
Only you won't hear the word "Trump" once during the film. Barinholtz says he didn't have to name check the 45th president to get his points across.
"I feel like the audience will make the connection very easily," he says. "The Oath," as he imagines it, "presents a satirical version of America, pointing out the craziness of our addiction to the news cycle, and poking fun at the state of the nation. Without specifically saying, 'this is President Trump' we can have our cake and eat it, too."
Beats crying with your hands over your ears. #TheOathMovie in NY, LA, DC on Friday. Everywhere October 19. / Get Tickets: https://t.co/lB8TBNID7F pic.twitter.com/B6sxW4ibco

— The Oath Movie (@TheOathMovie) October 11, 2018
Barinholtz praises the film's producing team, including Sean McKittrick ("Get Out"), for keeping some balance to the story's political edge.
"The producers were very vocal if it was tipped one way, not just in terms of polticial affiliation but the comedy … it wouldn't work," he says. It's still not what some could claim as a "fair and balanced" satire, in Barinholtz's estimation.
"I think the movie takes a side. 'Hey horrible things are very possible in this country. If you think it can't come to your door, you're wrong.'" he says.