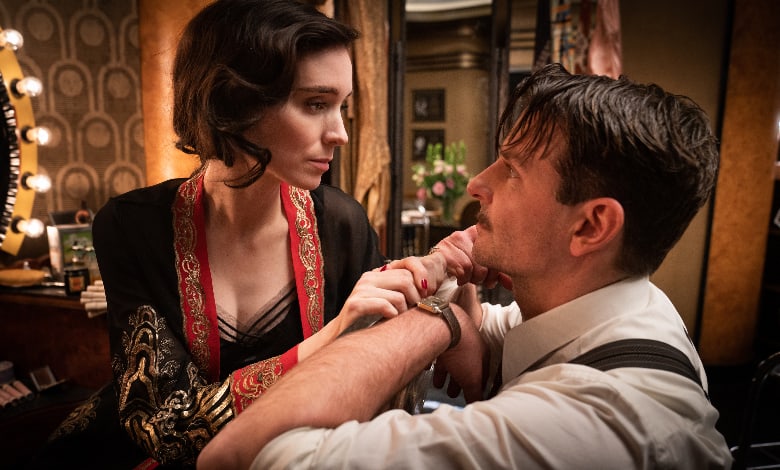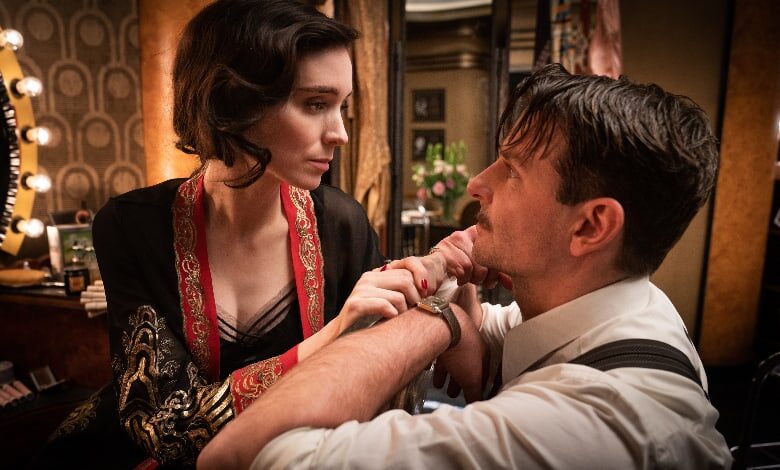 Guillermo Del Toro's "Nightmare Alley" deals with monsters, as do all of his films, only here, these cruel, debased creatures have human faces.
This is genre-neutral offering, a combination of "carny" performer drama and an outright film noir, offering a tale of corrupt entertainers who lose their moral compass, is among the filmmakers' finest.
NIGHTMARE ALLEY | Official Trailer | Searchlight Pictures
I knew little about the film going in, so I'll be careful to keep its secrets intact: Bradley Cooper plays a man who stumbles into employment at a carnival, where he finds the exotic offerings and showmanship of the buskers are a contrast to the moral rot behind the big top curtain.
Del Toro's film draws us into a fascinating world and offers a collection of excellent performances. There are lengthy scenes of characters in conversation that are every bit as captivating as the more dynamically staged set pieces.
What a joy to see Del Toro having the freedom to create a grown-up, R-rated and large-scale character piece, with the care to detail and environment that is his trademark.
The richness of the setting and the dreamy way Del Toro shapes it makes me wonder if he would be the perfect filmmaker for a "Something Wicked This Way Comes" remake.
View this post on Instagram
As a creature feature embodied by Del Toro's ferocious and ornate touches, this is even darker (and better) than his Oscar-winning "The Shape of Water" (2017).
My favorite of Del Toro's has always been his first Hollywood effort, the roach-a-palooza "Mimic" (1997), but the director of "Pan's Labyrinth" (2006), "Cronos" (1993) and "Hellboy II: The Golden Army" (2008), to name a few, is clearly worthy of far more than a cult following.
Like the recent "Last Night in SOHO," Del Toro's film is uncompromised, feels personal and is richly cinematic and grandly designed in a way that alludes most big budget studio films.
Cooper is impressive in the lead and every bit as captivating here as he was in "American Sniper," "A Star is Born" or "Silver Linings Playbook." He's becoming one of the great American actors, as he finds layers and possibilities in his work that are surprising and intriguing.
No less than Leonardo DiCaprio was originally cast in the lead before turning it down – as reliably great as DiCaprio always is, I can't imagine anyone but Cooper here.
RELATED: Call 'Tigers Are Not Afraid' Del Toro Lite
Toni Collete and Willem Dafoe are terrific in colorful supporting turns, though its David Strathairn, as an alcoholic magician with a few secrets left to pass on, that will stay with me the most.
Rooney Mara's character is among the few that come across as one-note, though her role provides the much-needed moral center. There's a chilling quality to Cate Blanchett's work here that matches what Bette Davis would have brought to the part (likewise, Cooper often made me think of Montgomery Clift and other period actors of the time).
If there's a weakness to "Nightmare Alley," it's how the third act is fairly predictable, as the nature of the noir plotting and establishing scenes of an all-seeing "eye" and a world of deceitful sinners establish what must happen.
Based on William Lindsay Graham's 1946 novel, which was made into a Tyrone Power vehicle in 1947, some of the twists here are as cruel as they are inevitable. Still, even if you're able to get ahead of the story, the final scenes still have a potent kick.
Behind the Scenes of Guillermo del Toro's 'Nightmare Alley' | IMDb Exclusive
Individual images replay constantly in my mind, like Cooper's rehearsing an important meeting alone in an elevator, Cooper offering a drag from a cigarette to the film's most tortured figure, the eerie views of a sideshow attraction encased in formaldehyde and the arresting moment where a character sprints down a hallway, leaving a tell-tale trail of blood behind him.
Rather than waiting for this to inevitably become a cult favorite in year to come, I recommend making plans this holiday season to experience this where it's meant to be seen, on the big screen. Because it's such a tough film, with a lead character who can be awfully hard to like, in a story with such brutal twists, "Nightmare Alley" is a hard sell and out of place against the likes of December offerings "Sing 2" and "West Side Story."
It may be better appreciated down the road but no matter, as it's still one of the best films of 2021.
Four Stars