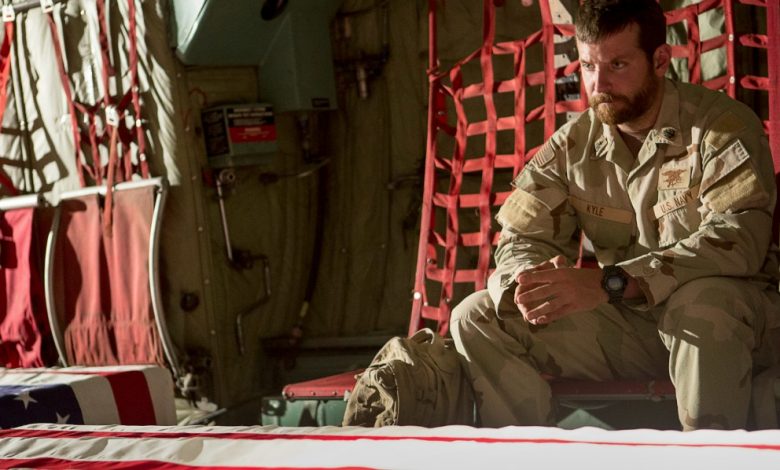 Eastwood's riveting war drama moved the members of The Denver Film Critics Society all the same.
The Colo.-based group named "American Sniper" the year's best film today, giving the movie some momentum during an unusually wide open awards season. "Sniper" failed to make noise during Sunday's Golden Globes telecast, but the film still could crack Oscar's Best Picture category as well as the Best Actor slot.
Bradley Cooper's performance as Navy SEAL Chris Kyle earned him the DFCS's Best Actor honors (Cooper tied with Ralph Fiennes of "The Grand Budapest Hotel").
Rosamund Pike's star-making turn in "Gone Girl" earned her the group's Best Actress honors, while "Boyhood" co-star Patricia Arquette walked away with the Best Supporting Actress award.
The full list of DFCS Award Winners:
Best Picture: "American Sniper"
Best Director: Richard Linklater, "Boyhood"
Best Actor: (tie) Ralph Fiennes, "The Grand Budapest Hotel," Bradley Cooper, "American Sniper"
Best Actress: Rosamund Pike, "Gone Girl"
Best Supporting Actor: J.K. Simmons, "Whiplash
Best Supporting Actress: Patricia Arquette, "Boyhood"
Best Animated Film: "The Lego Movie"
Best Science Fiction/Horror Film: "Dawn of the Planet of the Apes"
Best Comedy: "Guardians of the Galaxy"
Best Original Screenplay: Alejandro Gonzalez Inarritu, Nicolas Giacobone, Alexander Dinelaris, Armando Bo, "Birdman"
Best Adapted Screenplay: Paul Thomas Anderson, "Inherent Vice"
Best Documentary: "The Overnighters"
Best Cinematography: Emmanuel Lubezki, "Birdman"
Best Original Song: "Everything Is Awesome," Tegan and Sara, "The LEGO Movie"
Best Score: Antonio Sanchez, "Birdman"
Best Foreign Language Film: "Two Days, One Night"