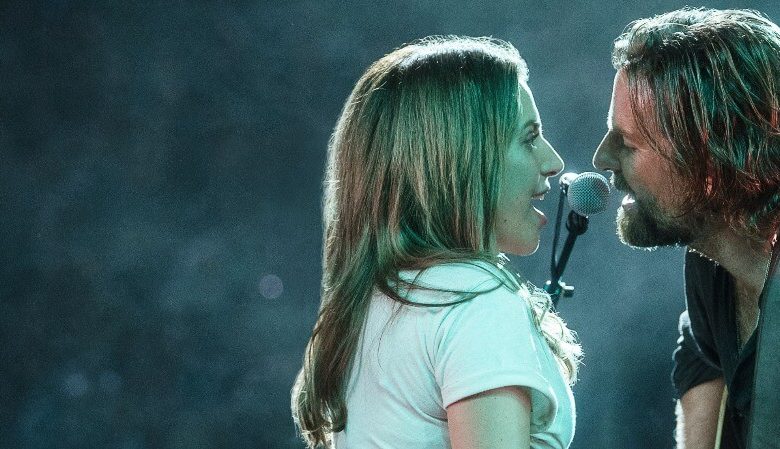 Believe the hype over "A Star Is Born" – with a large asterisk attached.
Lady Gaga may snare a Best Actress Oscar for her first starring role. She'll likely do double duty performing a track from the film, too.
Heck, star/director Bradley Cooper is just as good on both sides of the camera. And the "Hangover" alum can croon well enough for the story in play.
The movie itself? "A Star Is Born" is a bit maddening. The film's first 20 minutes are pure magic, the kind of movie making we don't see much anymore. The romance will buckle the knees of anyone who can remember how real love strips away everything that isn't essential.
The rest? Well, we know this story by heart. That doesn't lessen its impact, but the perfunctory nature of acts two and three reminds us great movies are rare, indeed.
A STAR IS BORN - Official Trailer 1
Cooper stars as Jackson Maine, a rock legend with a hankering for booze and pills.
Stop the presses!
The actor immediately grants Jackson something else, though. We see his weariness, his hunger to connect with someone on a deeper level. It's why Cooper remains an underrated star. You mentally push past his character's arrogance, wealth and status. Instead, you watch him crave a cold beer and the company of a strong woman.
That's Ally (Lady Gaga). She has a gorgeous voice and a granite exterior. She could easily push Jackson away. Instead, she lowers her guard, inch by inch, as he cautiously advances.
They fall in love before our eyes, and it's glorious. Is it any wonder why we still line up at the local cineplex?
FAST FACT: The 1976 version of "A Star Is Born" earned $80 million at the U.S. box office, coming in third for the year behind "Rocky" and "To Fly!"
Ally's voice, combined with Jackson's musical connections, rocket her to overnight success. You don't need to be familiar with previous "Star Is Born" yarns to see what's coming next.
If it ain't broke …
The story still doesn't remain the same. It's been four-plus decades since Barbra Streisand and Kris Kristofferson embodied the framework for the third time. The 21st century almost demanded another update.
For starters, Jackson meets Ally in a drag bar. Ally's initial star training involves a peek at the modern star-making machine.
What doesn't change? Fame is fleeting. Artists can fight one minute and then stumble into bed the next. Just because it's a shopworn formula doesn't mean it can't be told anew.
Lady Gaga, Bradley Cooper - Shallow (from A Star Is Born) (Official Music Video)
Cooper keeps the story fresh and the rock soundtrack sturdy enough to feel legitimate. The music can't compare to recent song-heavy films like "Sing Street" and "Begin Again." It evokes the essential ingredients the template cravres.
Lady Gaga handles the rest.
She's not conventionally attractive, but the singer beguiles all the same. She's radiant, particulary when she's sharing the screen with her Pa, a patriarchal stereotype given heft by Andrew Dice Clay.
Yeah … him. He's terrific.
The film's casting choices are consistently strong, even though Sam Elliott isn't given enough time as Jackson's older brother. The screen veteran dazzles, all but assuring he'll be one of the five names checked when they announce the Best Supporting Actor nominees.
Dave Chappelle, cast against type, helps separate Jackson from his archetype status, too.
If only the film didn't lose serious steam midway through the screenplay. The leads succumb to their growing distance in ways that are too obvious to ignore. We stop learning about them and watch them act out the story without the sophistication shown early.
The end will leave you teary eyed. You'll be just as sad that the movie doesn't fulfill its potential.
HiT or Miss: "A Star Is Born" shows Bradley Cooper belongs behind the camera as well as in front of it. The film still suffers from a sluggish, awards crushing middle act.