Industry News
Opinion
MessingGate Reveals Not One But Two Glaring Hypocrisies
The 'Will & Grace' star's venomous Tweets confirm our very worst suspicions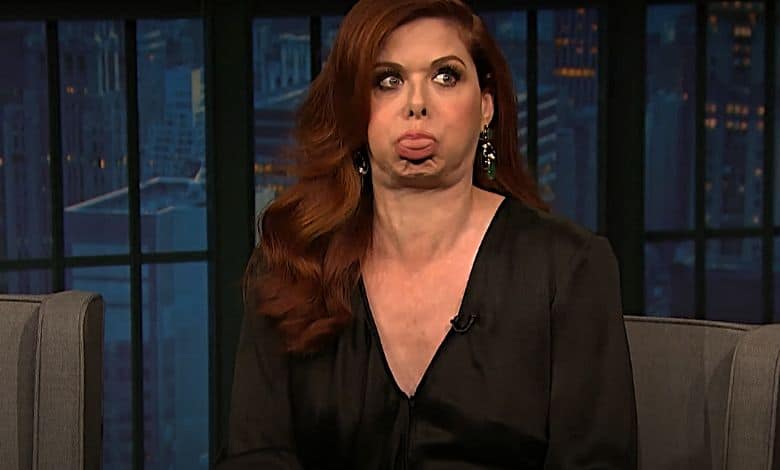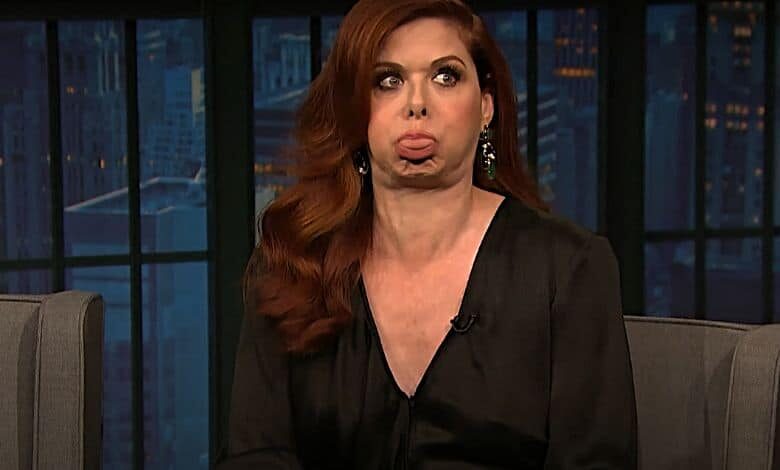 Debra Messing needs a social media handler.
The "Will & Grace" alum keeps generating headlines for oversharing on Twitter.
Last year she said Trump supporters should be outed, a request ripped straight from the McCarthy Era. She also supported "Will & Grace" co-star Eric McCormack's vow to avoid working with Trump supporters before both backpedaled.
Even liberal "View" star Whoopi Goldberg slammed the sitcom star.
Whoopi Slams Debra Messing's Request For Trump Supporters List
Now, Messing is digging another cyber hole with comments aimed, once again, at President Trump. This time Messing revealed more than her own clumsy messaging.
She showed how both Twitter and groups like GLAAD fall short when it comes to enforcing their policies.
RELATED: Gay Slurs Are A-OK … if Trump Is the Target
Messing recently lashed out at the President, saying she hoped he would be jailed and attacked by fellow inmates. She didn't say what crime he committed, just that she imagined his serial rape once in the Big House.
I hope you live a long life in prison where you become the most popular boyfriend to the all inmates.
That inspired a sizable backlash, not from the media or groups like GLAAD but from fellow social media users calling out its homophobic nature. So the actress backtracked and broke the first rule of holes.
Stop digging.
"Let me be clear: I said nothing about LGBTQI/queer LOVE. Rape is an act of violence. Trump has perpetrated violence on hundreds of millions of people. My hope is (and this is the first time in my life) that the tables are turned and he is the victim of perpetrators," Messing said.
The star deleted that message, following it up with a new "explainer."
"I'd like to say I have been an LGBTQIA ally for decades, and I was in no way referencing LGBTQI/queer love/sexuality. It is not my proudest moment, but 45 has victimized 100s of millions of ppl; I had wished the tables turned on him. I apologize for the offensive way I did it," she said.
All of this went down with little attention from the usual suspects – reporters who cover Hollywood for a living. A quick search at far-left sites like Variety, The Hollywood Reporter, Deadline and TheWrap showed zero stories about the dustup.
Entertainment reporters happily look the other way when liberal stars behave badly. We've grown numb to that blazing bias, but MessingGate reminds us that's only part of the problem.
Where is GLAAD when household names use homophobic attacks? This reporter checked GLAAD's web site and blog and found no condemnation of Messing's comments. The group did honor the actress three years ago with an Excellence in Media award.
GLAAD similarly stood down when Jimmy Kimmel hurled homophobic insults against Fox News star Sean Hannity two years ago.
Jimmy Kimmel Attempts to End Feud With Sean Hannity in Half-Hearted Apology
Let's be clear. Groups like GLAAD put progressive politics above their missions. If Messing used homophobic insults against Sen. Chuck Schumer, a Democrat, the response would be quite different.
Let's not give Twitter a pass on MessingGate, either.
The increasingly censorial platform held back the Hunter Biden scoop because it claimed the story was more Fake News without any evidence to back up said claim. In reality, it wanted to suppress the anti-Biden narrative until Nov. 4, the day after the presidential elections.
Mission accomplished.
Twitter routinely targets right-leaning voices, from The Babylon Bee to conservative cut-ups like Steve McGrew. Yet it routinely allows Tweets that go against its community standards to flourish … like Messing's hateful Tweets or Kathy Griffin's serial rage.
It's almost like both GLAAD and Twitter operate under glaring double standards, just like the mainstream media.
Messing deserves our thanks for pointing that out one more time.