Industry News
Opinion
Adam McKay, Chelsea Handler Mum on Funding Attacks on Art, Society
Hollywood activists support eco-extremists, avoid tough questions on subject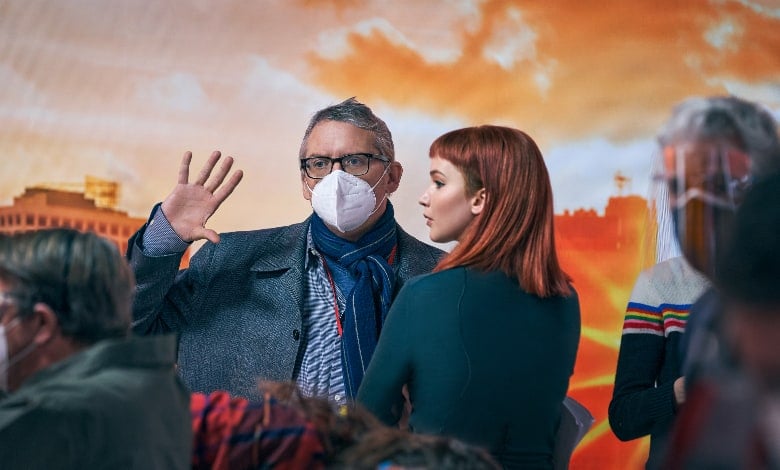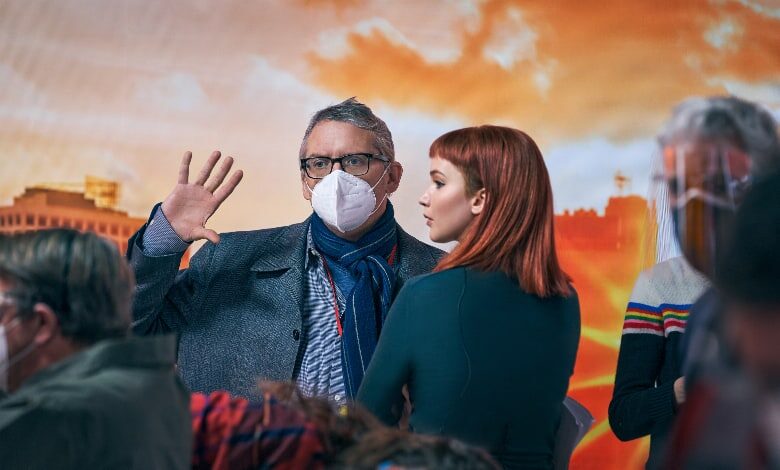 Celebrities excel at taking strong stands, often backed by their considerable coffers.
A growing number either can't defend those positions, though or rarely get pressured on the issues in play.
Take the "Defund the Police" movement following the 2020 death of George Floyd. Stars like Natalie Portman, John Legend, Lizzo, Brie Larson, Common, Tessa Thompson, Jane Fonda and more rallied behind the cause. Talk show hosts, including Samantha Bee and Trevor Noah used their bully pulpits to push for less police, too.
What happened next? Crime exploded nationwide, forcing far-Left cities to begrudgingly re-invest in police.
'It's lawless here': How defunding the police backfired in Minneapolis after George Floyd's death
Yet the assembled stars kept quiet about their disastrous policies. Both Bee and Noah no longer host late-night shows.
Celebrities like Seth Rogen and Steve Carell also threw millions at the Minnesota bail fund which backfired in spectacular fashion. A few of the bailed-out protesters went on to commit bigger crimes, including allegedly murder. This reporter reached out to several stars who wrote checks for the organization to see if they feared just such a scenario.
They either didn't respond or politely declined to answer.
No mainstream journalists pressed the stars on the matter, and they kept quiet about their activism's devastating fallout.
A similar pattern is emerging on the climate front.
ENJOYING HOLLYWOOD IN TOTO? THEN CHECK OUT THE HOLLYWOOD IN TOTO PODCAST
Celebrities like Chelsea Handler, "Succession" star Jeremy Strong, "Don't Look Up" director Adam McKay and comic actor Thomas Middleditch ("Silicon Valley") have funneled millions into the Climate Emergency Fund.
The "extremist" group trains eco-terrorists to disrupt public events and sabotage priceless works of art to gin up attention for their cause.
Climate activists throw mashed potatoes on a Monet painting to protest fossil fuel extraction
The CEF's most notorious activities include attempting to ruin classic pieces of art. Protesters have hurled paint, soup and other liquids on works including Van Gogh's "The Sower" and "Sunflowers."
So far, protective measures have kept the artworks intact, but for how long?
The Washington Examiner not only covered the story but reached out to the various stars for comment. Surely they feel passionately enough about the issue that they'd defend their actions.
Instead, none responded to the right-leaning outlet's press queries.
Why?
RELATED: 0-4! 'GEOSTORM' LATEST CLIMATE CHANGE FLOP
They don't have to, for starters. No other mainstream outlet picked up the Examiner's story, just like they've refused to hold celebrities accountable for their previous activism.
A rare example of the opposite approach? A 2023 Hollywood Reporter investigation into how Brad Pitt's attempts to rebuild homes for Hurricane Katrina victims turned into a debacle.
Plus, what can the various celebrities say about protests that could destroy irreplaceable works of art?
"Sorry?"
Progressive celebrities can embrace any Left-leaning cause they wish. They understand the media will have their backs if, and when, their measures come back to haunt innocent people.