Industry News
Adam McKay Funds Group Behind Art Vandalism
'Anchorman' director gave $4 million toward attacks on Van Gogh's 'Sunflowers'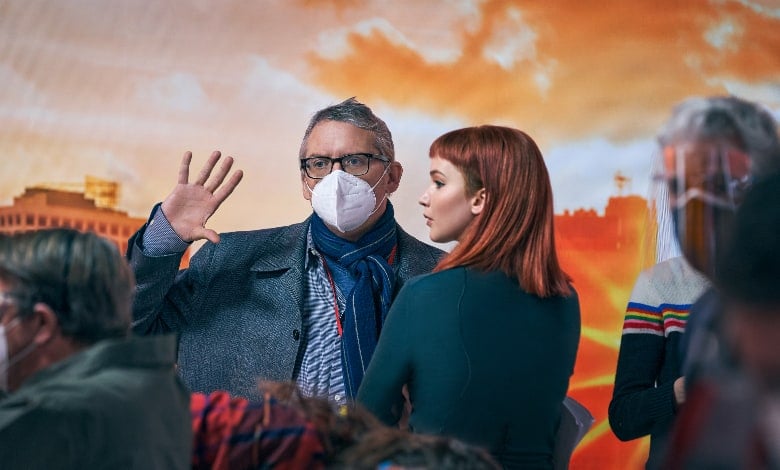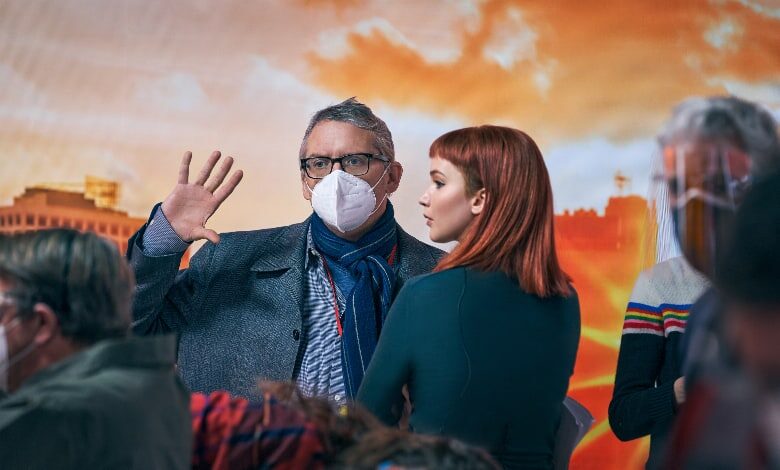 Artists against art.
It's an odd phrase, but one that rushes to mind in today's woke world.
Many artists (directors, comedians, writers) fully support the woke revolution that limits the stories we can say and share.
Think Marc Maron, Jon Stewart, Stephen Colbert, to name a few comedians who embrace the Cancel Culture ethos. Hollywood is mostly silent after a Sundance-screened documentary, "Jihad Rehab," got canceled.
Legendary filmmaker Walter Hill recently said the woke revolution is "the death of art."
Now, we have a powerful Hollywood director funding the group vandalizing some of the most cherished paintings in western civilization.
Adam McKay, who helmed "Anchorman," "Step Brothers" and "Don't Look Up," donated $4 million to Climate Emergency Fund just last month. McKay also joined the group's board following the donation.
"The Climate Emergency Fund is unique in their commitment to funding, civil, non-violent, disruptive activism," the Oscar-winning filmmaker said. "We are past time for politeness, past time for baby steps. I am proud to support their efforts and call on others to join me in doing everything we can to stave off the rapidly worsening impact of the climate crisis."
In recent weeks we've seen a wave of attacks on beloved paintings funded by radical organizations.
Two protesters threw mashed potatoes on Claude Monet's "Grainstacks" at the Barberini Museum in Germany.
Two "Just Stop Oil" protesters entered London's National Gallery and splashed Vincent van Gogh's "Sunflowers" with Heinz tomato soup.
Protesters glued themselves to the frames of two classic works – da Vinci's "The Last Supper" at London's Royal Academy of Arts and John Constable's "The Hay Wain" in the National Gallery.
The latter happened courtesy of the Climate Emergency Fund.
"More protests are coming, this is a rapidly growing movement and the next two weeks will be, I hope, the most intense period of climate action to date, so buckle up" said Margaret Klein Salamon, executive director of the Climate Emergency Fund.
So far, the vandals haven't damaged the paintings in question, although the frames of the art works in question had to be repaired. The worst may be yet to come.
In each of these instances, the works themselves were not destroyed, having been encased in protective glass. But the demonstrations call attention to an alarming new trend. And it raises concerns that priceless works of art could actually be destroyed as more radical protesters try to up the ante in their activism.
McKay isn't the only Hollywood power player pushing these efforts.
Abigail Disney, the far-left activist and heiress, also donated to the Climate Emergency Fund this year to the tune of $200,000.
McKay's activism previously involved donating to progressive causes and slipping messages into his Hollywood product. His 2010 film "The Other Guys" wrapped with an anti-Wall Street screed.
He wrote and directed 2018's "Vice," an unvarnished attack on both Vice President Dick Cheney and the GOP in toto.
The director's 2021 film "Don't Look Up" offered a thinly veiled attack on so-called "climate deniers" and earned four Oscar nominations, including Best Picture.
DON'T LOOK UP | Leonardo DiCaprio, Jennifer Lawrence | Official Trailer | Netflix