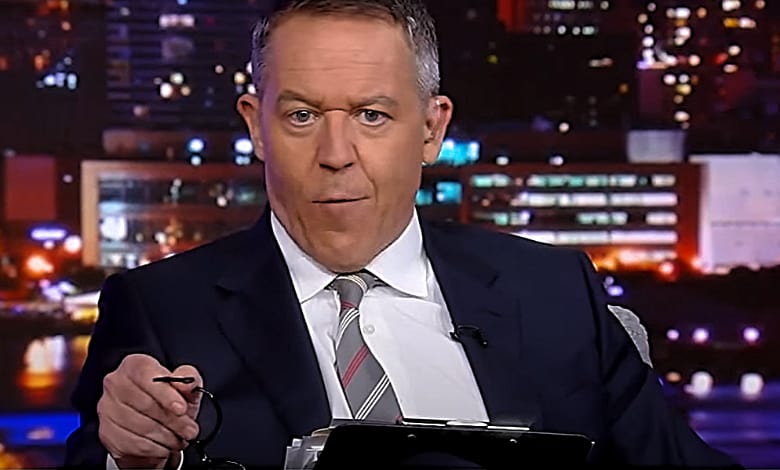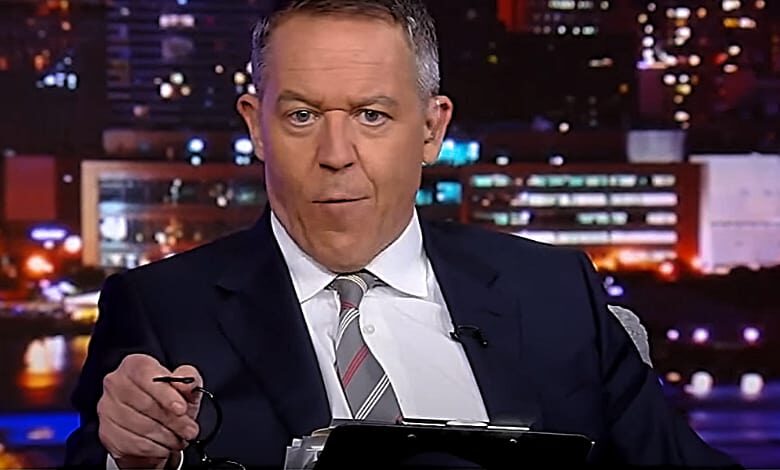 Many late-night talkers get the ax before they can celebrate a full year on the air.
Here's a partial list of shows which crashed and burned before their first anniversary.
The Chevy Chase Show
The Magic Hour (Magic Johnson)
Brand X (with Russell Brand)
The Late Show with Joan Rivers
Greg Gutfeld could have joined that list, in theory, when he debuted "Gutfeld" last April. The show lacked the parade of recognizable stars who populate most late night shows. It aired on Fox News, a channel requiring a subscription service a la cable or DirecTV.
The press also didn't greet the news with wall-to-wall fawning coverage.
Gutfeld, a proven star on the right-leaning network, was left to his own devices. It turns out that was more than enough.
We just get more adorable: Gutfeld on 1-year anniversary
The show lapped late night leader Stephen Colbert of "The Late Show" fame last summer, Since then, it's been near the top of the ratings heap, routinely crushing "The Tonight Show" and "Jimmy Kimmel Live!" Also-rans like "The Daily Show" and "Full Frontal with Samantha Bee" generate a fraction of Gutfeld's ratings.
Here are seven important lessons from the show's first full year on air.
1. The No Clone Wars
You'd think Hollywood would see Gutfeld's success and consider making more right-leaning late-night shows.
And you'd be wrong.
We've yet to hear news of any programs that diverge from the landscape's far-left bent. The most recent addition? HBO Max's "Game Theory with Bomani Jones" include the latest progressive host (who can't draw much of a crowd to date).
Gutfeld deserves plenty of credit for his Fox News smash. He's been building his base for years and brings a giddy spirit to the gig.
He still benefits from a lack of right-leaning competitors. Hollywood, Inc. wants to keep it that way.
2. New Stars Take Flight
Tom Hanks will likely avoid the show's set for the foreseeable future. The same holds true for Sean Penn, Don Cheadle and Lizzo.
The list of no-shows will be endless, but Team "Gutfeld!" doesn't seem to care. The show's stable of regulars, including Kat Timpf, Tyrus and Michael Loftus, have introduced themselves to late night audiences. And, apparently, they like what they're seeing.
Late night shows often launch future stars — "The Daily Show" alone helped fuel the careers of Ed Helms, Steve Carell, Samantha Bee and more. Could "Gutfeld!" be a new launching pad for right-leaning talent?
3. Late Night Media Says, 'What Gutfeld?'
Reporters have an unofficial alliance with late-night comedy.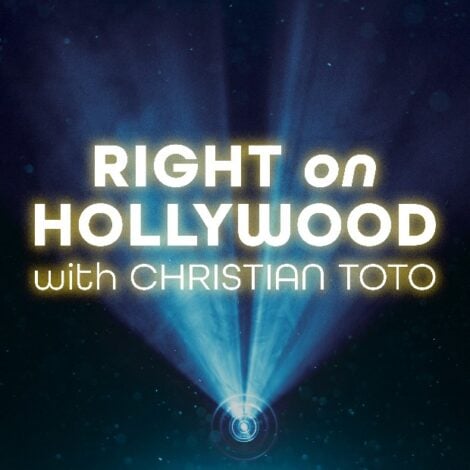 The hosts share barbs attacking the Right, be it President Donald Trump, Gov. Ron DeSantis of Florida or Tucker Carlson. News outlets subsequently cover these quips as if they were breaking news items.
They also craft round-up articles giving readers the "best" of late-night comedy.
These same reporters routinely ignore "Gutfeld!" in their round-ups. Why leave "Gutfeld!" out?
The show doesn't align with the media's progressive narratives, that's why. You can't write up Colbert and Kimmel's latest Trump slam and then segue to Gutfeld trashing VP Kamala Harris' word salad speech.
So they pretend Gutfeld doesn't exist.
4. You Can't Shame Colbert and Co.
Late night hosts typically shred conservatives and ignore progressive gaffes. It's as obvious as "Saturday Night Live's" overt bias in the 21st century.
Gutfeld and co. don't share those sentiments. They routinely mock the Left, from Rep. Alexandria Ocasio-Cortez to the leader of the free world.
That, in theory, could shame Gutfeld's competitors to keep up with the new late night sheriff. We can't let that Gutfeld character take all the good Biden material, can we?
Yes, we can. And that likely won't change moving forward.
5. Americans Want Biden Jokes
Late night comedy can be cathartic.
You read a terrible news headline on the way to work, and a part of you wants to hear a comic mock it before bedtime. It's a simple premise, and one most late night comics made a reality for decades.
Then a certain real estate mogul rode down an escalator and into the political sphere. Since then, late night TV is more about political talking points than laughter.
That means Colbert and co. will do whatever it takes to protect, not poke fun at, President Joe Biden.
Audiences, though, are far less tribal. They'd like to see people in power getting what's coming to them, comedically speaking. And if that means traveling over to Fox News, so be it.
6. You Don't Have to Reinvent the Wheel
The "Gutfeld!" format isn't desk/couch/band, but it's still basic from a TV point of view. The show assembles the host and four panelists spread out in a circle. That setup reeks of social distancing, but now it's part of the show's interior design.
The origin story hardly matters. It's just five smart people riffing on the latest headlines.
Yes, "Gutfeld!" dabbles in late-night sketches, too, but the heart of the show is pure conversation. The smash didn't have to shake up late night. Instead, it let people speak their minds.
7. The Future's So Bright …
"Gutfeld!" greeted its one-year anniversary with big ratings, including a sizable share of that all-important youth demographic.
That bodes well for Year Two … and beyond.
Shows often need time to get their sea legs. Even comics who became late night institutions, like Conan O'Brien, stumbled out of the gate. Trevor Noah also got plenty of slack early in his "Daily Show" reign before finding his voice.
Gutfeld had a leg up on his predecessors, via his "Red Eye" showcase and previous Fox News appearances. Still, the show itself has become comfortable, even familiar, to late night viewers now. That's where the viewing habits kick in.