Interviews
Jo Koy: My Inspirations Couldn't Exist Today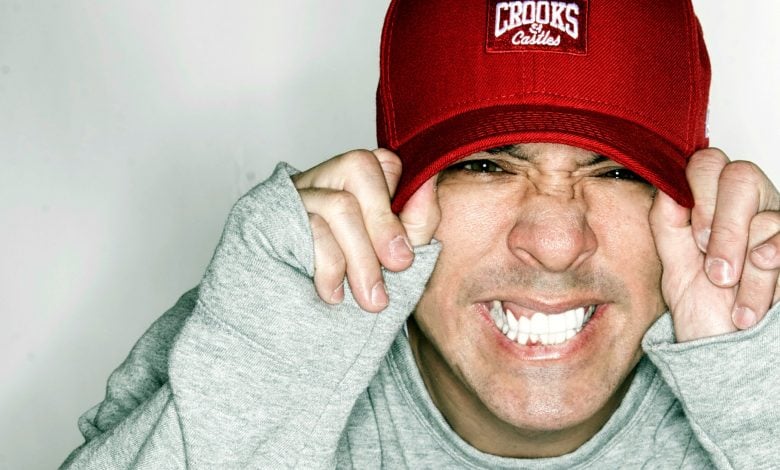 Jo Koy could have taken what he calls the "Asian comedy route."
The half-Filipino stand-up knew Asian audiences would lap up tales of his Filipino mother. Instead, Koy embraced black-themed showcases like Def Jam and Showtime at the Apollo early in his career.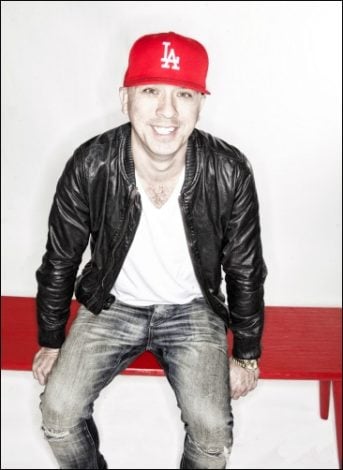 "I wanted to see if what I was talking about was funny no matter what, and not rely on a Filipino audience to get it," Koy says. "
That wasn't the only reason for his career choice.
"I would have been pigeonholed as an 'Asian comedian,'" Koy says.
The Everyman Comic
Today, Koy's fan base is impossible to nail down. And it's about to get bigger. He just launched "The Koy Pond," a twice-a-week show on Carolla Digital.
That's the same network that carries Adam Carolla's podcast, where Koy has had an unofficial home for some time. So branching out on his own made sense. Especially since Carolla himself nudged Koy to do it.
"Why wouldn't I wanna be with the Carolla family? He makes everything easy," Koy says. "Even when I'm a guest it's so organic and natural."
His followers won't find too many surprises at "The Koy Pond." Koy's amiable energy is on full display, as is his penchant for self revelation.
"Lost Keys" | Jo Koy : Lights Out
His time on Carolla's show, where he continues to make regular appearances, boosted his confidence for "The Koy Pond."
"You're not scared to speak your mind. I get that from Carolla," he says. And when Carolla gives him "that look," it's game on to create a new character or go off on a tangent. These days, those tangents can't be as free-spirited as in the past.
RELATED: Is Comedy Tide Turning Against PC Handcuffs?
"I do edit myself in my head a lot now, especially now, with the PC [culture] going nuts," he says.
"That's not how it was when I was growing up."
He ticks off Sam Kinison, Eddie Murphy and Richard Pryor as comedians who inspired him to tackle comedy in the first place.
"My inspirations wouldn't be able to exist today," he says of the current climate.
From Herbert to Koy
Born Joseph Glenn Herbert, Koy is hardly an overnight success. He paid his dues starting at a humble Las Vegas coffee shop. From there he built a following, selling tickets to his show door to door along the way. His profile grew after a long run on "Chelsea Lately's" comedy panel and scoring a standing ovation during an appearance on "The Tonight Show with Jay Leno."
What about that stage name? It came from a nickname his aunt gave him years ago.
"I
Click To Tweet
going nuts."]
He may have headlined the Comedy Central special "Jo Koy: Don't Make Him Angry
," but the comic's positive persona is a far cry from most mean-spirited comics. Much of his humor comes from his family, including his mother and son.
Koy hustled to make his breaks. It's something he finds missing from some younger comics.
"I feel like a lot of people who are coming up, with social media and access to everything now right at your fingertips, you're losing that hunger," he says. "When I was coming up, Kinko's was my flier [shop], demos were VHS tapes I'd mail off… now, it's a jpeg file through your email."
Jo Koy - Lights Out - Just Snoring
"Guys always ask me, 'how do you get here?' This is my 26th year. It didn't just happen yesterday," he says. "You gotta grind the pavement and shake hands, put in the work," he says. "It separates me from the others."
So does adding even more to his work load. Koy continues to tour as a stand-up in addition to his time on Team Carolla and "The Koy Pond." And visiting Carolla's podcast means listening harder than ever to pick up more skills. He says a big threat to a comedian's creativity can be idle time.
That's not an issue for Koy.
"The more I put on my plate, the more I feel like I'm getting better at it," he says.
Jo Koy: Wit and Wisdom
'I get the worst compliments all the time. 'Oh you're Asian? I love orange chicken.'
'A lot of people are wearing t-shirts with pictures of people that inspire them to do stuff. I wear a picture of my son 'cause no one inspires me to work harder than my son. It's also a constant reminder to wear a condom.'
'When monkeys get mad, they crap in their hand and they throw it. How cool is that? Who's going to fight a guy with a lump of crap in his hand?'