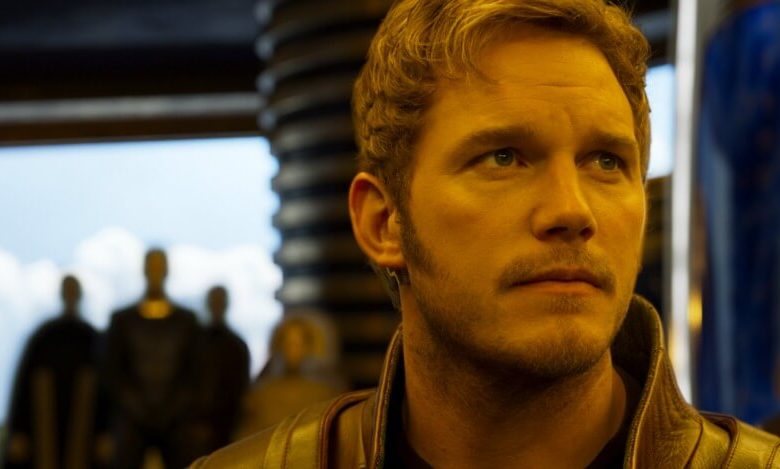 Hollywood is running low on free speech role models.
Too often celebrities use their clout to bully others with their political observations while remaining mum when free speech gets attacked.
The industry's silence over Berkeley is, sadly, deafening.
UC Berkeley riots threaten free speech
For a while, it looked like Dwayne Johnson could be that role model. The star of "The Fate of the Furious" isn't divisive. His public persona is so darn bipartisan both National Review AND Michael Moore recently sang his praises.
Johnson hasn't taken a stand on free speech, though. It's just not his style, his brand. He's a unifying star, and that's more than enough for now. Heck, we could use a dozen Dwayne Johnsons at this point.
Bill Maher and Richard Dreyfuss have both spoken out on the decline in free speech. Yet Maher remains a deeply polarizing figure, and the "Jaws" star's celebrity cache isn't as robust as before.
Dreyfuss talks sanctuary cities ruling, importance of civics
Enter Chris Pratt.
The "Guardians of the Galaxy Vol. 2″ star might not know it, but he could be the one to take a stand against our scolding PC Culture.
He just hasn't done it yet.
Pratt got attacked not once but twice in recent weeks for saying the most ordinary things. First, the  "Passengers" star suggested that Hollywood isn't comfortable sharing blue collar stories. There's some truth to that, even though high profile films like "Manchester By the Sea" and "Moonlight" captured a blue-collar ethos from two very different cultural perspectives.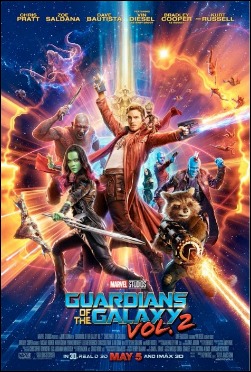 Generally speaking, when we see people on screen they tend to be middle class … or higher. Watch a rom-com and the heroes have beautiful homes or apartments.
The day-to-day lives of blue-collar Americans aren't glossy. They're hardscrabble, and people seeking escapist entertainment might prefer to see how others live.
Pratt's comments were thought-provoking, at the very least. It might have sparked a valuable conservation.
That's not how the Social Justice Warrior crowd, which incidentally includes too many journalists, saw it.
They pounced. Pratt apologized.
The actor's latest "mistake" is even more inane. Pratt starred in an Instagram video, complete with closed-captioning text, tied to the "Guardians" sequel. He asked users to turn on the volume.
"You'd rather read those than hear me?" he said.
Guess what happened next? If you said "manufactured social media outrage," you're paying attention. The comments were deemed insensitive to those with hearing issues who depend on closed captioning.
So Pratt apologized. Profusely. Like his career was on the line and he just said the "n-word and "f-word" to a gathering of black and gay journalists.
Here's part of his Instagram mea culpa:
"HOWEVER, I realize now doing so was incredibly insensitive to the many folks out there who depend on subtitles. More than 38 million Americans live with some sort of hearing disability. So I want to apologize.
I have people in my life who are hearing-impaired, and the last thing in the world I would want to do is offend them or anybody who suffers from hearing loss or any other disability. So truly from the bottom of my heart I apologize. Thanks for pointing this out to me. In the future I'll try to be a little less ignorant about it."
Stop. It's enough.
At some point a celebrity must take a stand for free speech. Say no. Refuse to submit to the SJW thugs. Pratt has proven time and time again he's a good guy. He's sweetly shmoopy with his wife, Anna Faris. He visits sick children, sometimes in costume, to raise their spirits.
We've yet to read any drunken adventures about him, where he trashes both a hotel room and his sparkling reputation. He's one of the good guys, and a charming actor to boot.
Which means he's perfectly situated to start fight back. Here's how.
Ignore It All: When these social media outrages start, they're often fed by the stars themselves attempting to back pedal. Keep silent and the problems often fade away.
Fight Back with Class: Use Instagram, Twitter or Facebook to fire back … gently. "I hear your point, but it's abundantly clear I meant no harm by what I said. We need to avoid these ultra-sensitive times and think about the person's intent, not just an X-ray of the words spoken."
Go the Full Meryl Streep: The Oscar winner delivered a stinging sermon during the Golden Globes last year aimed at President Donald Trump. No matter what you think of her speech she pulled not a single punch. Pratt could do the same, decrying this Orwellian nightmare where simple opinions become toxic to a select, and loud, few.
The third option is the riskiest, and the least necessary.  Still, all three options are on the table for Pratt. Should he "enrage" the PC crowd one more time, here's betting he opts for one of the three.
He darn well should. We need a free speech Hollywood hero more than ever.