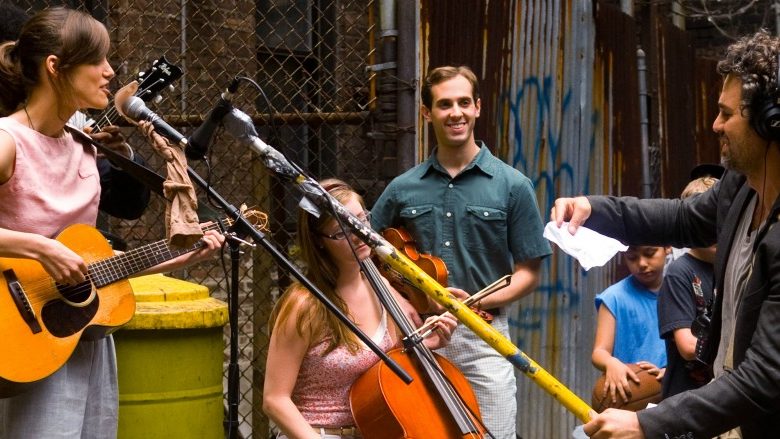 "Once" writer/director John Carney dares to disrupt that film's shadow with "Begin Again." We're introduced to two more lost souls who find solace in song,
"Begin Again," available on Blu-ray Oct. 28, isn't "Once's" equal. Chalk that up to the old saw about lightning striking twice. Instead, the film offers a broader canvas, capturing a revolution in the music industry within the tale of two people whose lives intersect at the perfect, unplanned moment.
It's not a musical but wholly music driven, aided by a pair of veteran actors submitting their best work for your approval.
Mark Ruffalo is Dan, a music producer who hasn't backed a breakthrough act in ages. He stumbles upon a plain Jane singer in a bar and is transfixed. She could be the real thing, he says. If only he could take her under his wing.
Gretta (Keira Knightley, freed from period costumes and their emotional bodices) is recovering from a breakup. So she agrees to Dan's offer against her better judgment.
Together, the two discover they have more in common than just music. Cliche alert! Their connection is beautiful without falling back on rom-com tropes, from the meet cute to the third act breakup. Their longing, played without a misstep by Knightley and Ruffalo, is in many ways equal to the couple in "Once."
So much for that lightning theorem.
RELATED: Carney's 'Sing Street' Deserves a Second Chance
Who knew Knightley could sing with such raw delicacy, or that Ruffalo could capture a disheveled producer with panache? He's always been a bottled up presence – even as The Hulk's alter ego he doesn't get rattled. Here, he's one stiff drink away from destruction, and his every move on Gretta's behalf captures that panic.
The film's supporting players (Adam Levine, Robert Corden, Hailee Steinfeld and Mos Def) lend credibility to an inside the music industry tale that could collapse without enough gravitas.
The film's soundtrack is a keeper, a blend of savvy pop and aching ballads that perform a gorgeous duet. Kudos to Levine, the bona fide rocker making his screen debut as a cad who somehow earns our sympathy if not outright respect.
"Begin Again" is a sublime date movie, an engrossing character study and proof that movies and music can still sing in perfect harmony.
RELATED: 'Begin Again' Singer Pines for Protest Singers
The Blu-ray extras include a quarter of music videos featuring the lyrics to encourage group participation and a better than expected "making of" featurette. We get a fair amount of behind-the-scenes footage, insights into the team's creative process and some confessions from the leading lady.
"I'm definitely not a singer, but it's been a really interesting experience," Knightley says.
Anyone who watches "Begin Again" may beg to differ, or they're simply too lost in a wonderful story to care.
DID YOU KNOW: Writer/director John Carney played bass for The Frames, an Irish rock outfit headed by "Once" star Glen Hansard, during the early '90s.